American Business Women's Day – Celebrating Women Entrepreneurs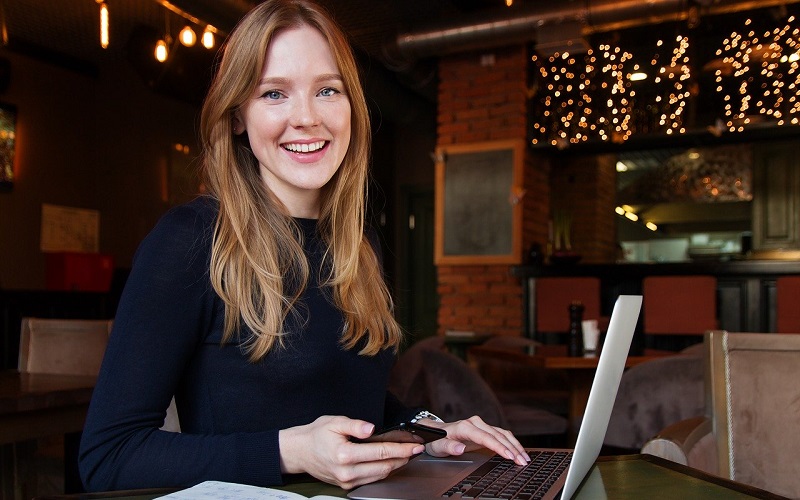 It is American Business Women's Day on September 22. This special day celebrates the successes and achievements of women in the workforce, including those adventurous and hardworking women entrepreneurs who have fulfilled their dreams of starting a business.
Statistics show that 40% of US businesses are women-owned. There are 114% more women in business than 20 years ago. Women are also in the driving seat when it comes to steering their business to success in the cars franchise world, an industry traditionally associated with men. These days, gender is not a barrier if you want to pursue a passion in your chosen field. To give us an insight into what it is like to run her own auto detailing service, we talk to female entrepreneur Patty Neil, franchise owner of DetailXPerts of Puget Sound – Lake Washington.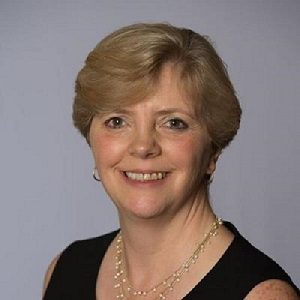 What Attracted You to the Cars Franchise Industry in the First Place?
I knew it was time for a big change and a new challenge. I'm 60 years old and I didn't want to sit at my desk and continue to do what I've been doing for the last 23 years. I've worked in management for a long time. I was looking for a great business opportunity, although not necessarily to do with cars. I also wanted to provide good jobs in the community. It is scary investing your pension but it is also a great motivator. I have to make my business a success.
So What Made You Choose DetailXPerts?
The affordability of it. I met with a franchise coach who discussed various options with me and he mentioned rollover for Business Startups (ROBS). I was looking to invest my 401K retirement fund and a DetailXPerts' franchise seemed a good fit for me financially. I was also drawn to the idea of eco-friendly detailing. I loved the idea of cleaning cars with steam, using a minimum amount of water and non-toxic car wash products. Where I live in the Pacific Northwest, we care deeply about the environment. We look after our rivers and are proud of our natural drainage system that protects our salmon habitat. I liked the sound of DetailXPerts because it is a green business that shares these eco values.
How Would You Describe Your First Year in Business?
Hard work! For the first year, I was the lead detailing person. It was non-stop, physical work for a full year, 7 days a week. However, it was an invaluable hands-on experience. It was how I learned everything about detailing cars. It is not enough to simply observe and take notes; you need to pick up the cleaning tools yourself and get on with it! It is important to get involved if you want to learn the car detailing business inside out.
Have There Been Specific Challenges – and How Did You Overcome Them?
The COVID-19 pandemic forced us to temporarily close the business. That was a tough time but it forced me to think hard about how I do business. I realized I can't do everything. It is important to delegate and hand over some of the work to others. I worried about the team maintaining our high standards. The "wow" effect is what we're always striving for, nothing less. This is why training and coaching are so important. We have since reopened with three members of staff who are working hard to achieve great results.
What Female Characteristics Have Helped You Achieve Your Goals in Business?
Like many other women entrepreneurs, I'm determined, resilient and not afraid of hard work. I also have empathy and I like to nurture talent. I care about the people who work for me. I want to provide jobs in my local area and give people a sense of purpose and accomplishment. As a boss, it is important to me that people are happy and fulfilled at work. I can also bring my desire to care for the environment to the fore in a practical and visible way.
Did You Make Mistakes and What Would You Do Differently?
Running your own business is an ongoing learning process. We learn important business lessons from our mistakes. At the start, I was not involved enough with the book-keeping. Now I am. It is imperative that women entrepreneurs understand both the practical and the financial sides of their business. If you do need help with book-keeping, paperwork, etc., then be sure to hire experienced people.
I also struggled with my pricing strategies at first. I was spending a lot of time on each detailing job in my pursuit of excellence but I was not charging enough. Since then, I've increased my prices twice and still retained my customers. I discovered that as long as you give people value for money and deliver a great service, they will view your prices as fair and reasonable. We have a reputation for excellence and our prices reflect this.
What Advice Would You Give to Other Women Entrepreneurs Who Want to Start Their Own Auto Detailing Business?
Put in the hard work and get involved. Learn everything there is to know about car detailing and business management. However, be mindful that you cannot become too embedded in the day-to-day operations. Learning to delegate is very important if women entrepreneurs plan to grow their business. If you're struggling, seek advice from experienced people who can advise and guide you. Don't hire people who are not capable or competent when it comes to administrative and financial tasks. Search out team members who share your values. Once you figure out how to run your detailing service, no one can ever take this experience away from you. Experience gives women entrepreneurs confidence. In turn, confidence helps to strengthen their managing and negotiating skills and decision-making capabilities.
What Would You Say Was the Most Rewarding Part of Your Job?
One of the main reasons I wanted to own my own business was to provide jobs for others in my community. I didn't realize until it was pointed out to me that I am not just a female entrepreneur but also a social entrepreneur. I want to make a positive impact on both social and environmental issues. DetailXPerts has given me an opportunity to do this.
Thank You Patty for Sharing Your Thoughts and Experience. Any Final Words for Women Entrepreneurs?
What tips do I have for women entrepreneurs? Go out there and be excellent at what you do. Let your work do the talking. Expensive marketing campaigns mean nothing if you do not have a good reputation in your field. Great customer reviews have been key to driving my business forward. Here's one of our latest reviews: "The car looks amazing and the two gentlemen that worked on the car were super helpful, professional, kind and did a great job!" Feedback like this means everything to me.
If you have enjoyed reading about Patty's experience as a successful woman in the workforce, check out our tips for female entrepreneurs in the cars franchise industry.
If you are interested in running your own business, check out DetailXPerts' home-based franchise opportunity. It allows you to maintain a fine balance between work, family, and personal life. You can also view Patty Neil's video testimonial on how and why she chose a DetailXPerts' franchise.