Call Center Franchise vs Auto Detailing Franchise – Which Is Better for You?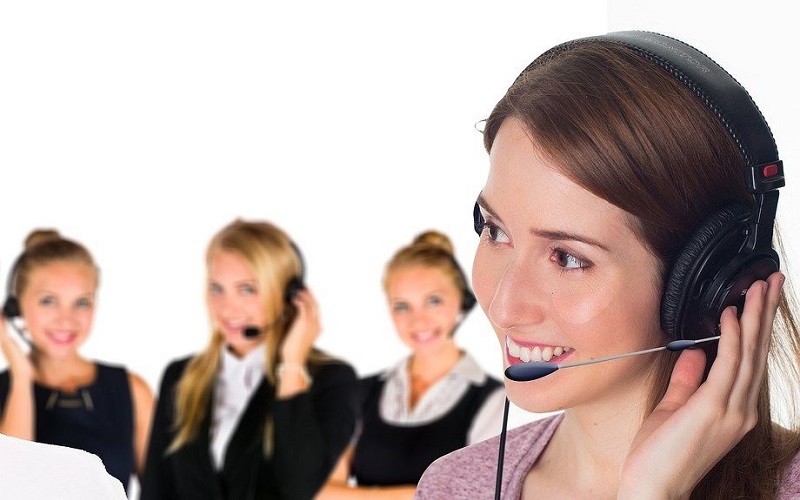 Have you ever thought about investing in a call center franchise? Or perhaps you have heard good reports about buying an auto detailing franchise? Both sectors are worth researching in more detail if you are serious about starting a business that has the potential to perform well during uncertain times. The global economic impact of COVID-19 has meant that businesses now need to work harder than ever to attract customers and to retain them.
In light of this, providing the best customer experience is now key to business success. It is also important to seek out franchises with flexible business models. A call center franchise allows you to set up a physical call center. Alternatively, you can run a virtual one with a remote workforce. Auto detailing also enables you to run your business from a physical location or mobally. Additionally, you can operate a combination of both a stationary and a mobile auto detailing business as you grow!
Call Center Franchise or Auto Detailing Franchise?
A call center receives or transmits a high volume of telephone calls. You can have an inbound call center offering customer service or technical support. There is also an outbound call center for telemarketing or conducting market research. Or, you can have a blended business model incorporating both inbound and outbound calls. If you partner with a trusted franchise brand, you will enjoy back-office support and have access to the latest tech solutions. Meanwhile, a successful auto detailing franchisor will have a strong brand presence in the market with a reputation for providing high-quality vehicle wash and detailing services. To get a better idea of whether a call center business or auto detailing is for you, take a look at the future growth potential and other considerations in more detail:
Future Growth and Statistics
Call Center
Reports show that the global call center market is projected to reach $496 Billion by 2027. In particular, the growth of a virtual call center franchise is supported by the remote work trend that is shaping business productivity for the future. Furthermore, there is a demand for inbound call centers that provide customer services. Why are businesses so keen to hire the services of call centers? Because they do not want to lose clients! Global customer service statistics reveal that 61% of consumers have stopped transacting with a business after a poor service experience.
Auto Detailing
Despite COVID-19, market research reports suggest the global car detailing service market is expected to grow at a healthy CAGR. Furthermore, although sales of new cars are down, the US used-car market has witnessed at post-pandemic boom. Reports confirm that used cars are selling at a much faster rate than new cars due to people watching their spending. An auto detailing franchise can maximize its service offerings to owners of used cars who want to regularly refresh and preserve a pre-owned vehicle with professional interior and exterior detailing. Similarly, car owners who are retaining their vehicle for longer, rather than buy a new model, will want to maintain their vehicle's appearance.
Costs to Enter the Call Center Franchise and Auto Detailing Franchise Market
Call Center
The startup cost to open a call center franchise depends on whether you plan to have an on-site center or a remote workforce. What can you afford? It will take more capital to set up a physical location than a virtual call center franchise. Call center franchise equipment must include a highly efficient phone system. Most call centers deal with high volumes of calls. Therefore, a reliable internet-enabled phone system, such as Voice Over Internet Protocol phones (VoIP) is a worthwhile investment. Check with franchisors about fees for using their platform and that it offers tech support, VPN connections, customer support and so on. Other costs include headsets, from $70 each and laptops or computers, from $250 each.
Talkdesk: It offers a franchise partner program to entrepreneurs who want access to a custom partner portal, developer tools, training workshops and the latest software. This opportunity provides franchisees with an integrated cloud-based call center solution that should start making money right away. Franchise costs are available on application.
Ideas Unlimited: It has a franchise partner format that allows you to operate a physical or remote 24-hour call center under its brand name. Initial investment ranges from $27,000-$54,000. It also has a more affordable referral format with an initial investment of $5,500-$13,500. For the referral program, you bring clients to the franchisor and earn a commission. If you are keen to keep costs down, check out other franchise opportunities under 5K.
Auto Detailing
Startup costs to open an auto detailing franchise very much depend on whether you choose a mobile car wash or an auto detail shop. Starting your own mobile detailing business is a more affordable franchise option. You don't have to cover the cost of a physical building. Costs also vary from state to state. If you want to open an auto detail shop, the cost to build a brick-and-mortar site depends on the car wash business design you choose.
It can work out expensive. For example, Mr Clean Car Wash investment range (excluding land and site work) is $2,379,000-$3,219,500. However, there are much more affordable auto detailing franchises available. Costs to open a DetailXPerts franchise start at around $88,500. This includes the franchise fee, a vehicle detailing unit, computer equipment and software, plus additional costs such as license, training, and insurance.
Target Market
Call Center
Your target market is the multitude of small-to-medium businesses across different industries that simply don't have the resources to handle high numbers of inbound or outbound calls. If you want to tap into the booming customer service/support trend, focus on an inbound call center to maximize profits.
Auto Detailing
Your target market is car owners who want a time-saving, convenient service. You can maximize convenience with mobile detailing service. These make it easier for customers to schedule an appointment at a time and a place that suits them most. Making your car wash an eco-friendly business widens your target market further to include socially conscious consumers. They usually re-evaluate their shopping habits to do more for the environment.
Ways to Add Value to the Business
Call Center
The key to adding value to your call center franchise business is to be flexible with your communication solutions and responsive to your clients' needs. Hire knowledgeable customer representatives with the ability to resolve customer issues or secure sales. Choose people who are good with people. Your call center reputation is built on professional interaction with the public, whether you are running an inbound or outbound center.
Auto Detailing
Add value with specialty cleaning services to meet additional market demand. For example, the global pandemic has resulted in a rise in demand for car sanitization services. Customers increasingly want their car interiors to be clean and sterilized to eliminate the potential danger from bacteria and viruses. This involves deep-cleaning the high-touch points inside and outside a car such as the steering wheel, controls, car door handles and seatbelts to ensure a safe and sanitized car ride.
Conclusion
The call center market is growing rapidly and competition is fierce. Like a computer franchise business, you need to keep up with the latest software and technological advancements to meet demand. If you are keen to explore cloud-based solutions and have an aptitude for tech, give it a go. Bear in mind, the type of franchise you choose also depends on your personality. A virtual call center franchise means remote working. Does this suit your character? If you are more of a "people" person, auto detailing gives you the opportunity to interact with your employees and customers. You will achieve a sense of pride and achievement that goes with a job well done. You also get the opportunity to build strong customer relationships, which is key to repeat business and increasing profits.
If you are more inclined to follow the auto detailing franchise option, check out the DetailXPerts opportunity and request more information by filling out our no-attachments, no-binding Application Form.
Don't forget to sign up for our monthly newsletter for more franchise news, tips, and specials.