7 Veteran Friendly Franchises with Low Entry Level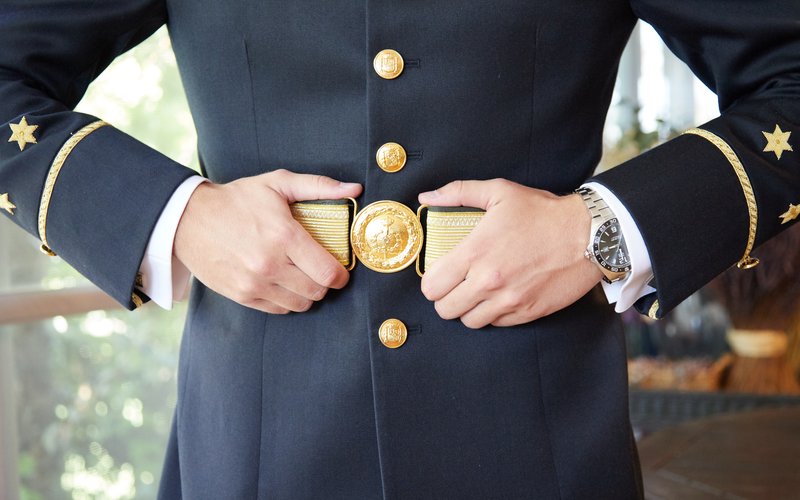 Veterans of the armed forces have life experience and a strong work ethic. This knowledge and attitude alone make them ideal franchisee candidates. Transitioning from a military career to becoming a business owner is a huge move. Let's face it, sometimes it can be a daunting prospect. However, it also presents exciting opportunities, especially in the franchise world where you don't always need prior experience to be successful in a particular job. Instead, those specific values and qualities that are often recognized in veterans, such as discipline, commitment, dedication and team player characteristics, are prioritized. Plus, there are multiple veteran friendly franchises with low startup costs for consideration.
Buying a franchise is a realistic business move for those veterans who are not afraid of the startup challenges or long hours that go with starting a new business. Most franchises offer ongoing training and support to make business ownership more accessible to people with a military background. Take a look at the following low entry-level military friendly franchises for veterans who are looking to take their career in a new direction.
Low Entry Level Veteran Friendly Franchises
1. Low-Cost Mobile Veteran Friendly Franchises
Raising capital to start a business can present challenges. If you don't have enough personal savings, you will need to find other funding solutions. However, there are various finance franchising options available.
There are also low-cost veteran friendly franchises to consider. For example, mobile businesses are generally much more affordable because they require no fixed location or building costs. Mobile detailing is a low cost franchise for veterans who prefer the freedom and flexibility of a home-based business. DetailXPerts offers veterans an affordable mobile car detailing opportunity with a distinct eco-friendly advantage over other car wash competition. It is a green business that uses steam technology to conserve water and organic products to help protect the environment.
You'll find other eco-friendly opportunities in the recycling and restoration industry. Seek out a niche business where there is less competition. For example, Fibrenew is a home-based mobile business that repairs damaged leather, plastic and vinyl. Repairing instead of replacing damaged tables, chairs, vehicle interior upholstery and so on, stops them from ending up in landfills. The huge target market includes owners of homes, vehicles, boats, planes, and businesses. The franchise fee is $47,000. Like many of the other military friendly franchises, there is a 10% veteran discount. In-house financing is also available.
2. Commercial Cleaning and Janitorial Franchise Opportunities
A commercial cleaning franchise can be an affordable, home-based business opportunity for veterans. Costs to enter one of the military friendly franchises in this sector are relatively low, especially when compared to the higher prices of some fast-food franchises. A Taco Bell franchise, for example, requires an initial investment from $525,525 – $2,956,765. Furthermore, commercial cleaning and janitorial services are part of a buoyant industry. The target market is businesses who need buildings cleaned and sanitized for the health of their employees and customers.
A Jan-Pro franchise requires an initial investment from $4,170 with a franchise fee from $2,520. No cleaning experience is necessary. Surely, cleaning businesses are not restricted to servicing buildings and offices or other janitorial duties. How about cleaning trucks and other vehicles? You'll also be able to tap into the booming sanitization trend. Franchises for veterans in this sector include a truck wash business that has great profit potential.
3. Military-Inspired Fitness Franchise
Many veterans have spent years of their career keeping in shape for combat and all-terrain drill occasions. Why let all those years of training and high fitness levels go to waste? For example, Navy SEALS and Marine Corps veterans looking for entrepreneurial opportunities could take their post-career fitness levels in a new direction. Exercise leadership qualities as a business owner with one of the military friendly franchises in the sports franchise industry.
A Soldier Fit franchise is a gym franchise business providing challenging boot camp inspired workouts. The franchise fee is $30,000. Total initial investment from $144,000. Contact the business directly to inquire about its special veteran discount.
4. Veteran Friendly Franchises in Home Improvement 
There are many different veteran-owned business opportunities available. If you like the idea of owning a business that involves practical, hands-on work, then take a look into the possibility of becoming a franchisee in the home improvement sector. Statistics reveal the projected home improvement sales in the US in 2023 will be $454.6 billion. It makes good business sense to seek out a thriving industry if you want a return on your initial franchise investment.
If your preference is to work outdoors, there is Superior Fence & Rail. This franchise is a manufacturer and installer of high-quality fencing products. The founder of the business is a former US military intelligence officer. It was voted a Top Veteran Owned Business by the Jacksonville Business Journal in 2017. The initial franchise fee is $35,000. Total initial investment from $98,000. Contact the business directly to enquire about veteran incentives.
5. Moving and Storage Franchise
If you are physically fit after a career in the military, perhaps it is time to flex your muscles moving furniture? Your target market is generally short-term renters who move home more regularly than homeowners. There are over 43 million rental households in the US. Statistics reveal that almost half of these renters are under the age of 30. If you market your business to young professionals, there is great potential to grow a profitable business.
However, the target market is not restricted to home moves. How about an office removal business or commercial relocation services? There are opportunities for entrepreneurial veterans to move offices to different buildings. ALternatively, they can offer different storage solutions for customers who need their belongings looked after during the transition period from one home/building to the next.
The Two Men and a Truck moving and storage franchise is a member of Vet Fran. The latter is an association that helps to provide opportunities for veterans in franchising. Initial investment from $100,000. Inquire about their 10% military discount.
6. Lawn and Garden Business
If you have been used to an action-filled life in the military, the prospect of a less-active career may be one of your worries. If a full-time desk job doesn't hold much appeal, look outside for different opportunities. For example, a lawn and landscaping business gives you the chance to get out and about in your community. You don't need prior experience to make lawns and gardens beautiful. The right franchise should be able to offer training in providing landscaping services while also offering help with bookkeeping and finding and retaining clients.
US Lawns is one of the veteran friendly franchises in commercial landscaping. It is described as a great fit for veterans who are looking for their next challenge outside of the military. As a veteran incentive, it offers $5,000 off the initial franchise fee ($29,000 to $34,000).
7. Dog Walking and Pet Sitting Military Friendly Franchise
If you want a business with great growth potential, look no further than the lucrative $70 billion pet care industry. Animal lovers are driving huge demand for services. As a business owner, you could tap into this sector and do very well for yourself. Fetch! Pet Care is a dog walking, pet sitting and pet boarding franchise. Initial fees are $59,000 but there is a 10% military discount.
A successful pet franchise should be able to offer turnkey solutions, enabling you to open a franchise within 14 weeks. Starting a business without delay is key to making money sooner. If you are not a dog person, how about cars? You can set up an auto spa fairly quickly with the right help and support, which makes it the best franchise for veterans.
Conclusion
Going from a military environment to the business world is not a light undertaking. However, if you want to put your skills and strengths to good use, veteran friendly franchises with low entry level are an exciting prospect. We have highlighted a range of veteran friendly businesses. If our suggestions have interested you, be sure to research the business models in more detail. Get a better understanding of your financial commitment and the available training and support.
Why not start your military friendly franchise research without delay? Check out the DetailXPerts franchise opportunity – we are a leader in the auto detailing franchise industry. Our excellent training program and ongoing support are already in place to ensure your transition to the business world is smooth and profitable. We offer franchise opportunities to veterans like Jeff and Jonelle Hanson, who brought the eco auto spa to North Eastern Carolina with their DetailXPerts franchise.
If you are interested in franchise news, business updates and discussions, follow DetailXPerts on LinkedIn where you can keep in the loop and join the conversation.