New Hire Checklist for Your Auto Detailing Business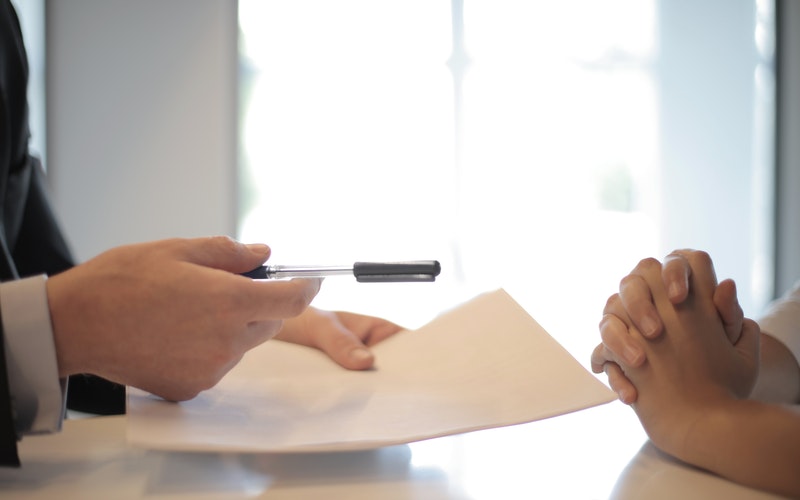 Hiring new employees for your auto detailing business is a serious undertaking. The success of your business depends on who you hire. Тherefore, recruiting the right people for your team is important for employee and customer retention, increasing profitability, boosting productivity, and inspiring positivity within the workplace. These factors are key to the growth of your business. In addition, this is why we decided to help you out by introducing this new hire checklist.
Screening applicants immediately gets you off to a good start and can help you target the best people for the job. To aid your recruitment process further, it is useful to have a new hire checklist that you can adapt to suit each of your departments, from the detailing shop floor to the back office. Moreover, different roles and responsibilities each require specific or additional skillsets, professional qualifications and capabilities. Therefore, your hiring checklist will vary between these departments.
Hiring Checklist for Recruiting a New Team Member
A franchise checklist helps you with your decision-making when considering joining a franchise. Similarly, a new hire checklist helps greatly with your decision-making when seeking out the best people for the job. There is a generic new hire checklist that applies to recruiting employees across all departments. The following values and attributes describe the person you are looking for:
Punctual
Reliable
Proactive
Positive attitude
Enthusiasm
Hard-working
Self-motivated
However, when you are interviewing someone for a specific role within your company, the process usually requires a more focused and detailed checklist. Here are some examples:
Auto Detailers New Hire Checklist
Auto detailing is a methodical and in-depth process. It also involves working within a team and dealing with customers. Therefore, if you want to hire employees for detailing business, do your homework first. Pay attention to the hiring checklist that includes a mix of hard and soft skills. Hard skills are specific learned abilities that prove a new employee is adept at cleaning a car to the highest standards and can be trusted to use safe and efficient washing methods. Soft skills are broadly described as an employee's personality traits and behavior – their attitude, work ethic, how they interact with the team and your customers and so on.
Hard Skills
Expert knowledge of auto cleaning products
Machine and equipment operation abilities
Interior and exterior detailing proficiency
Experience of cleaning upholstery fabrics
Knowledge of exterior paint finish types
Specialist sanitized cleaning skills to meet current demand
Soft Skills
Problem-solving skills; for example, working out how to remove stubborn stains, odors and scratches
Good communication skills
Working well with others on the auto detailing team
Interacting positively with customers
New Hire Checklist for Specialist Auto Detailing Experience
To increase business profitability, a guide to professional detailing services may shed light on ways to boost your income. For example, you may want to hire someone for more specialist detailing work. Someone who is accomplished when it comes to working with different sealants, coatings and waxes, engine cleaning, tire dressing and so on. If this case, your new hire checklist will need to focus on more specific requirements. Examples are:
Car polishing
Ceramic Paint Coating Protection
In-depth knowledge of wet sanding techniques
Tire dressing
Engine cleaning
Specialist corrective work, such as fixing scratches or swirl marks
Previous experience in auto detailing jobs is a bonus but is not always necessary. You can teach someone the techniques of auto detailing but this is only possible if you, or someone on your team, has the time to spare. You will want to employ someone who is enthusiastic and willing to learn. The ideal candidate is someone who has an eye for detail and who takes pride in their work.
Hiring Checklist for BookKeeping and Accounts
Learn important business lessons from fellow business owners. "If you need help with bookkeeping and paperwork, then be sure to hire experienced people," says Patty Neil, franchise owner of DetailXPerts of Puget Sound – Lake Washington. Hiring someone with the experience and qualifications to deal with your finances will help you to avoid costly mistakes.
There are certain skills you should look for in a successful bookkeeper.
Professional bookkeeping qualifications
Responsible attitude
Payroll experience
Experienced in accountancy software
Trustworthy
Efficient at managing employee expenses
Tracking income and controlling spending (budget management)
Financial reporting and tax knowledge
However, even if you do successfully hire someone for the role of bookkeeper or accounts manager, you should still take the time to get involved and know what your finances entail.
Marketing Department New Hire Checklist
When hiring a new team member for your marketing department, your new hire checklist should focus on those specialized skillsets that drive sales and raise the profile of your auto detailing business. As well as strong communication skills and knowing how to engage with your target audience, digital marketing skills are also a must. This will enable your employee to run successful campaigns across social media. Your new hire checklist for a marketing manager will look something like this:
Social media marketing experience
Creative writing skills
Great organizational skills
Trend awareness
Targeting marketing campaigns
SEO experience
Content management
In-depth understanding of your auto detailing customer (target audience)
Customer Service Employee
Great customer service is crucial for retaining valued customers and building your brand. If you want the best people on your customer service team you need to look for people who demonstrate strong communication skills and a willingness to learn how to respond to your customer's needs, requests or concerns. Your new hire checklist should include these strengths and values:
Polite and friendly personality
Good communication
Adaptability
Knowing how to personalize the customer experience
Responsiveness – resolving customer issues in a timely manner
Hiring the right person for your customer service team will hugely contribute to the success and profitability of your business. Statistics reveal that 86% of customers are willing to pay more for a great customer experience.
Management Role Hiring Checklist
You will never regret using a checklist in your car wash business, especially when hiring people. It will keep you focused and make sure you don't skip a step in the important interviewing process. If you need to hire someone for a managerial role to oversee the running of your auto detailing business, strong leadership skills are essential. You also want to look out for the following:
Great interpersonal skills – someone who brings out the best in your team
Ability to delegate
Excellent decision-making skills
Strategic thinking
Good forward-planning skills
Conclusion
Ideally, your candidates should have a mix of soft and hard skills. Some skills on your new hire checklist will overlap between departments. For example, good time management, enthusiasm, adaptability and a willingness to learn are excellent attributes. Pay special attention to your auto detailer hiring checklist. Your business reputation is built upon the skills and attitude of the people who do the hands-on work detailing your customers' cars. Their ability to do an excellent job with superb attention to detail will help to generate positive feedback within your local community.
Check out the DetailXPerts franchise opportunity – we fully support our franchisees. This includes offering advice on the best practices in building a successful team and in-house team training.
We hope you enjoyed this article. Take a moment to follow us on LinkedIn and continue discussing important business topics.