Self Drive-Through Car Wash – Is It a Good Business Opportunity Today?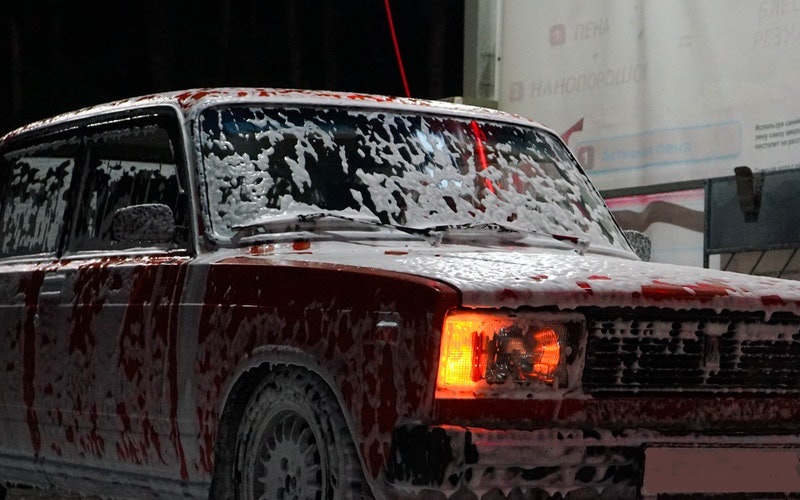 If you are interested in owning a car wash business, one viable option is a self drive-through car wash. However, is this the right type of car wash for you? Will it offer a good return on your investment? Naturally, you will want answers to these kinds of questions before you start planning and investing. Look at the pros and cons to help you decide whether a self drive-through car wash is right for you.
What Is a Self Drive-Through Car Wash?
The self drive-through car wash is a type of automatic car wash. It allows the customer to select their preferred wash service before driving their vehicle onto a car wash track inside a tunnel. Once the car is correctly positioned, large brushes or soft cloths clean the exterior as it moves through the system. It can also be a touchless car wash. For example, pressure washers or lasers clean the car with no need for brushes or cloths to contact the exterior.
Advantages of a Self Drive-Through Car Wash
The High-Speed Service Is Popular with Customers
The self drive-through car wash is very popular with customers who prioritize speed and convenience. The latest automated car wash equipment's design allows for quick and efficient cleaning within minutes. For example, a quick drive-through experience at an affordable price like an express car wash will attract lots of customers. Also, there is no need to schedule an appointment.
A Self Drive-Through Car Wash Has Reduced Labor Costs
As the business owner of a self drive-through car wash, your labor costs will be low if you focus solely on exterior washes. Furthermore, if you invest in an automated entry system you eliminate the need for a cashier. This car wash technology will add to your startup costs but should result in greater profits in the long term. In contrast, offering a full-service car wash with a non-automated payment system requires you to hire more employees to do the work.
Potential to Wash High Number of Cars per Hour
The speed of the quicker exterior washes at a drive-through car wash enables you to turn out clean cars at a faster rate per hour. This helps to generate more revenue for your business. However, you need to be confident that your business is in the right location. Thus, it will be able to attract a high number of customers. You also need to take your opening hours into consideration. Ideally, you want the freedom and flexibility to operate when and where there is customer demand. This is why a mobile car wash franchise can be more profitable than a drive-through car wash.
Disadvantages of a Self Drive-Through Car Wash
Higher Startup Costs
It can prove to be an expensive business to design and build a self drive-through car wash. The cost to build a car wash can start from $500,000. You need to initially invest in land, then there are the materials and building costs, plus all the automated equipment. Another sizeable cost is utilities, such as electricity. Remember, you will need a considerable amount to operate the equipment and heat the wash water. If you are looking for more affordable options, startup costs and overheads of a mobile car wash business are significantly lower.
Requires Site Plan Approval and Building Permits
Unless you are buying an existing car wash business, you will need to plan and build your self drive-through car wash from scratch. You will need architectural drawings or possibly the help of a car wash building design expert to help you maximize the performance and profits of your car wash. This can be a time-consuming and costly process, so be sure to include this in your startup budget.
A Self Drive-Through Car Wash Is Restricted to a Fixed Location
Once you have set up a self drive-through car wash at a specific location, you rely entirely on your customers to make the effort to come to you. However, if you plan carefully and position your car wash in a high-traffic area near retail parks or restaurants, or even consider the possibility of a gas station car wash business with drive-through facilities, it will help to attract more customers.
Cost of Maintaining Equipment
Brushes or cloths can easily become contaminated with dirt over time due to a high volume of cars passing through the self drive-through car wash system. Transfer of dirt from cleaning equipment to vehicles can result in scratches and swirl marks on paintwork. In order to protect your customers' vehicles, you will need to allocate the time and money to regularly clean and maintain the equipment. Failure to do so will result in unhappy customers, which is never good for business.
Less Attention to Detail
While the speed and convenience of a drive-through car wash are appealing to time-poor customers, attention to detail may sometimes be less than satisfactory. There simply isn't enough time to clean a car to the highest showroom standards within a 5-to-10 minute timeframe, which is the average time of an automated drive-through car wash. In contrast, a hand car wash business can offer greater customer satisfaction thanks to a superior, careful service carried out by professionals with an eye for detail.
Conclusion
A drive-through car wash business has a large target market. Demand is driven by people with busy schedules who want a fast and affordable service. However, you will need to invest large amounts of money in an automated tunnel system with the latest car wash equipment before you can begin trading. It is a huge financial commitment in a very competitive market. Drawing up a car wash business plan is a must if you decide to proceed.
Understandably, high startup costs and expensive overheads can lessen the appeal of self drive-through car wash businesses. However, there are much more affordable options available. Learn more about DetailXPerts' car wash business opportunity. It offers the flexibility of a range of different detailing business models. The franchise program also includes training and advice to help entrepreneurs like yourself get off to a strong and profitable start. Then ongoing support is available to help you grow your business.
Connect with DetailXPerts on LinkedIn to find out more about car wash franchise opportunities and the latest industry news.