Amazon Delivery Franchise – Is It Worth Joining?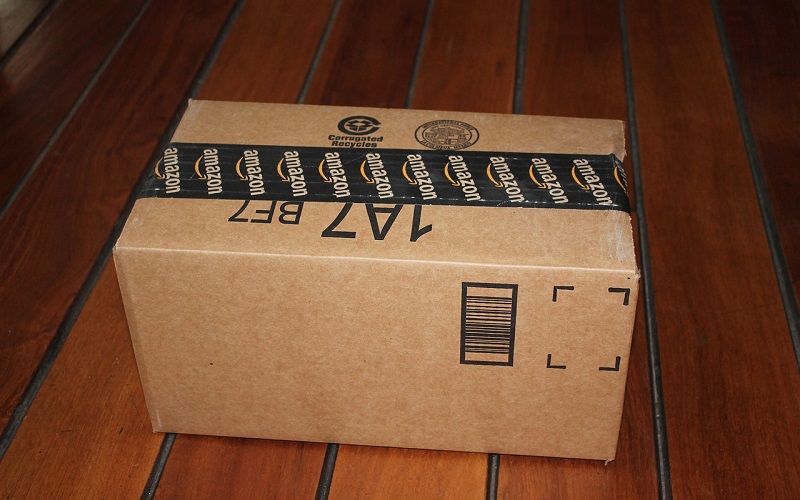 You've no doubt received packages from Amazon at some time or another, but have you ever thought about owning a business that delivers Amazon parcels to the customer? It is not an unrealistic career prospect. You can make it happen if you join an Amazon delivery franchise.
According to statistics in transportation and logistics for 2019, Amazon delivered 1.9 billion packages in the US. It made over $53.7 billion in revenue worldwide. There is no doubt it is a lucrative market. Still, is it the right one for you? Take a closer look at our overview of an Amazon delivery franchise to help decide whether or not this business opportunity is for you.
What Is an Amazon Delivery Franchise?
This type of franchise is a parcel delivery business opportunity available to hard-working entrepreneurs who are interested in joining Amazon's delivery service partner program. You will be backed by all of Amazon's resources and experience in logistics. This includes help with recruiting drivers and specialized training to help you cope with the demands of running a fast-paced business.
Advantages of an Amazon Delivery Franchise
Trending Market
More and more people are shopping online. The rise of e-commerce and the decline of traditional brick-and-mortar stores have triggered a huge growth in the delivery services market. In particular, the same-day delivery market is a strong trending market. Statistics reveal that the same-day delivery market in the US was $4.7 billion in 2018. This market size is expected to double within a few years. Experts predict it to reach $9.6 billion by 2022. While you are doing your research, take a look at opportunities in other trending markets, too, such as a sanitization services franchise.
Prognosis for Growth and Annual Profit
Research suggests that Amazon's US market share of e-commerce will account for 50% of the entire e-commerce retail market's gross merchandise volume (GMV) by 2021. This figure is up from Amazon's 37% share of the market in 2017. So, what sort of money can you expect to make from an Amazon delivery franchise? According to Amazon's financial projections for franchisors operating with 20-40 vans, the revenue potential is $1M-$4.5M. Annual profit potential is $75K-$300K.
Affordable Franchise Opportunity
The estimated cost to start an Amazon delivery franchise is $10,000. This includes costs to cover basic business startup essentials. These include licensing, lawyer fees, laptop, timekeeping software, and recruiting costs. However, Amazon requires you to submit proof that you have access to $30,000 in liquid assets. You should also be mindful of hidden costs, see below.
Disadvantages of an Amazon Delivery Franchise
Hidden Costs
The cost of buying or leasing your delivery vehicles is not included in Amazon's estimated $10,000 startup capital. Upfront costs for vans will come out of your liquid asset requirement of $30,000. If you already own a fleet of vehicles, you can use them for your delivery business. However, they must meet Amazon's vehicle specification requirements.
Alternatively, you can lease Amazon-branded vans from a third party fleet company. The recommendation is to start with five delivery vans. As you grow your business, fleet size could range from 20-40 vehicles. This should be factored into your ongoing costs. It is important to do your research to enable you to calculate real franchise cost before you decide to become a franchisee. There are other van-based franchises worth exploring, too. For example, a hand car wash is a good business opportunity if you can make mobile detailing part of your service offerings.
High-Pressure Business
Running an Amazon delivery franchise business is extremely hard work. Can you handle the pressure of managing a team of up to 100 employees? Do you have the organizational skills to operate 20-40 vans and make sure your team meets their delivery deadlines, including same-day deliveries? It is a full-time job and effective leadership is a must. So too is a cool head and exceptional organizational skills. As you grow your business, you will be serving thousands of customers daily.
An Amazon delivery franchise isn't a good fit for someone who is interested in flexible working hours or running a part-time business. This is a full-time operation. However, if you work well under pressure and can handle the daily stress that goes with labor-intensive delivery work, you have the potential to build a profitable business.
Carbon Footprint of Shipments
Sustainability issues are a concern with an Amazon delivery franchise. If a company delivers 1.9 billion packages to US customers in one year alone, it inevitably impacts on the environment. It is challenging for any logistics company to have a truly sustainable reputation. Packaging and transportation both have a knock-on effect on the planet, resulting in higher greenhouse gas emissions. While Amazon is making progress to meet net zero carbon by 2040, it is still a long time away. If you are keen to seek out an eco-friendly business model, take a closer look at some of the different franchise businesses that help Mother Earth.
Finding and Retaining Reliable Drivers for an Amazon Delivery Franchise
The success of your Amazon delivery franchise is largely dependent on your team of drivers. You will be responsible for hiring and retaining a reliable team of up to 70 drivers. If you are not confident or experienced enough when it comes to recruitment and management, it can quickly become a challenging mission. Ultimately, it will seriously affect the success of your operation.
You need a strong work ethic to be able to keep up with demand, especially fulfilling the same-day delivery promise. If the pressure aspect worries you, perhaps you would feel more comfortable and confident managing a team outside the delivery services market. If so, an auto detailing franchise could be a good opportunity for you.
Highly Competitive Franchise
There are a limited number of available openings to own and operate an Amazon delivery franchise. It is a very competitive market. Your eligibility depends on the wide range of information you have to submit to the franchisor. For example, Amazon is looking for people who have previous experience coaching teams. The focus is also on eligible candidates who have strong leadership skills and the stamina to take on a fast-paced schedule on a 24/7 basis. Remember, if you are interested in the franchise business model, your opportunities are not limited to one type of franchise. For example, you may wish to explore the possibilities offered by car detailing franchises. These can provide a highly profitable outlook.
Conclusion
An Amazon delivery franchise is only worth joining if you have what it takes to thrive in a highly pressurized workplace that demands your focus and commitment 24/7. The delivery services industry revolves around tight deadlines in the fast-paced world of e-commerce. You need excellent leadership skills and a cool head. Your toughest challenge will be finding and retaining enough drivers to help you grow your business in logistics. However, if you successfully build a team to drive up to 40 delivery vans, you could enjoy healthy profits.
If you feel as though a delivery franchise might not be for you, there are still many exciting business ventures to explore in growing industries. Search out the ones with flexible business models if you are looking for a better work-life balance. Why not start the application process today? Check DetailXPerts' car wash franchise opportunities and download our Free Franchise Info Kit for more information.
Take a moment to connect with DetailXPerts on LinkedIn. We will keep you up to date with the latest franchise news including the latest conversations in auto detailing and the car wash world.