Brushless Car Wash vs Auto Detailing Business – Which Is More Profitable?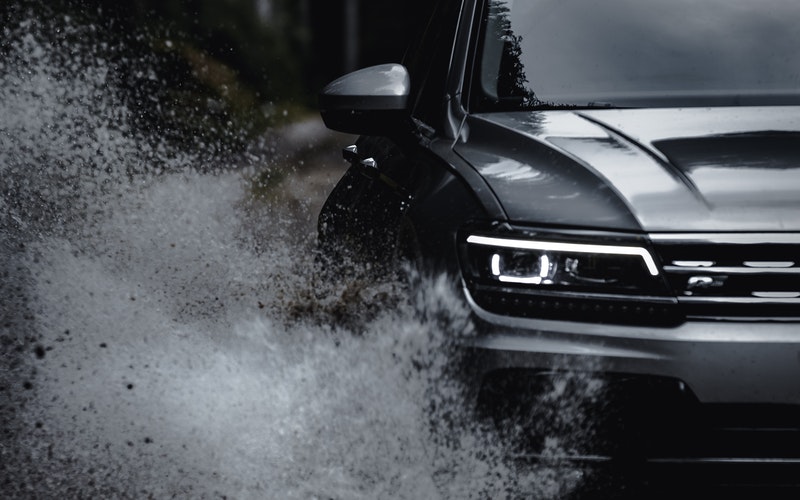 If you want to run a profitable car wash business, is a brushless car wash the answer? Or does your future success lie in an auto detailing business? One good way to help with your decision-making is to compare both businesses. This will give you an insight into which type of business is the best fit for your startup budget while also offering an idea of revenue potential.
Differences and Similarities between a Brushless Car Wash and an Auto Detailing Business
The main similarity between both types of businesses is that they offer the customer an exterior vehicle wash. However, the wash process is entirely different. A brushless car wash is an automated system. It cleans the outside of a car without the need for the high-speed spinning brushes making contact with the vehicle's bodywork. Instead, high-pressure water jets and detergents remove dirt and grime. For example, a laser wash is a brushless system.
Conversely, auto detailing does not rely on an automated system to wash cars. Instead, professional detailers use hand-held equipment and tools to get the desired results. Also, an auto car detailing business usually offers a range of additional car detailing services, such as interior detailing packages. Therefore, the focus is not just solely on an exterior wash. This wider range of services will impact positively on your business profitability.
How Much Initial Investment Is Needed for Your Brushless Car Wash or Auto Detailing Business?
Both types of businesses require a physical location and you will need to lease or purchase a site and premises. The cost of your real estate investment depends on lot size, layout and geographical location. For example, ideal locations for a brushless car wash or an auto detail business are situated in areas with high traffic volume or with retail/restaurants nearby. Popular sites like this will certainly push up real estate costs. However, a good location will also help to attract many more customers, which is ultimately your goal if you want to build a profitable business.
Initial investment to build a tunnel brushless car wash can start at nearly 1 million dollars but could escalate to $1.5 million. This cost to build a car wash includes land, construction and equipment. Be sure to research equipment manufacturers or dealers to get the best price and value for brushless technology.
The start up costs of a detailing shop will also need to cover the building, plus the essential equipment to wash cars. For example, pressure washers, industrial vacuum cleaners, dual action polishers and so on. Alternatively, you could invest in steam cleaning technology if you want to build a reputation as a green business. Expect to pay up to $300,000 to get your auto detailing shop up and running. However, there is a much more affordable alternative. If you decide to open a mobile auto detailing business, you can remove real estate costs and this will significantly reduce your initial financial investment. For example, franchise opportunities with DetailXPerts start from $88,500.
Costs to Run and Maintenance
Employees
An automated brushless car wash doesn't rely on auto detailers to do the work. This will help keep payroll costs down. You will always need at least one person on site to oversee operations and process customer payments. However, if you invest in an automated entry system it eliminates the need for a cashier. This will help to further reduce labor costs. Although this kind of car wash technology increases startup costs, a quick and efficient payment process should boost the profitability of your brushless car wash business over time.
The success of a profitable auto detailing business is largely dependent on a team of talented and experienced detailers. Their wages need to be factored into your ongoing costs. However, investing in a good team is money well spent. Their high-quality work will boost the reputation of your detailing business and help to drive up sales.
Operation Costs
Electricity is one of the major utility costs of a brushless car wash. You need electricity to operate the equipment and electricity, or gas, to heat your water system for the multiple wash, rinse and dry cycles per hour throughout the day.
In contrast, an auto detailing business does not rely on an expensive-to-run tunnel car wash system. Therefore, it can significantly reduce car wash energy costs. A mobile auto detailing business can reduce costs still further because there are no building and energy overheads. If you take these cost variations into account, you can see that a mobile car wash franchise is more profitable than a drive-through car wash.
Equipment
Competition is high in the automated car wash industry. Ideally, you need to invest in the latest sophisticated equipment and technology for a brushless car wash to meet customer demand and expectations. They want more choice and more wash programs. They will look for state-of-the-art machines that can be tailored to their specifications. You can expect to pay up to $80,000 for a high-pressure touchless in-bay automatic system. The most modern equipment improves both car wash efficiency and speed, enabling you to wash more cars per hour. A brushless car wash or touchless car wash profitability is driven by the high volume of car washing per hour.
Equipment for an auto detailing business can range from simple buckets, cloths, soft-bristle brushes and towels to sophisticated pressure washers and steam cleaning tools. Your preference for car wash tools will dictate the equipment costs. For example, commercial hot pressure washers range from $400 to $2500. A top-range industrial steam cleaner is around $1,000. If you look at the differences between a mobile car wash or an auto detail shop you will see that you might have to spend more on specialist equipment in an auto detail shop. For example, paint correction machinery such as rotary buffers or high-quality polishers for the ultimate shine.
Permits and Licenses for a Brushless Car Wash and Auto Detailing Business
Both types of businesses pretty much need to follow the same legal procedures when it comes to permits and licenses. Your checklist should include applying for building permits (unless, of course, you plan to operate a mobile auto detailing business), zoning requirements and a business license. If in doubt, check with the Small Business Administration (SBA). It will offer guidance on which taxes, zoning laws and regulations you must adhere to as well as government licenses and fees. These will vary depending on your business location.
What Can Increase a Brushless Car Wash Owner's Bottom Line?
There is potential to make a brushless car wash more profitable if you include add-on services such as interior detailing. However, you will then need additional space and more employees to fulfil this service. Think carefully where you position your brushless car wash. Is a gas station location an option? If you compare a gas station car wash business to a mobile car wash business you will see that a gas station car wash is able to increase its bottom line with the addition of a convenience store that also sells takeaway food and drinks to travelers.
The lower startup cost of an auto detailing business is an advantage when looking at your bottom line. You will get a faster return on your investment. You can also make more of your interior cleaning packages and this will enable you to charge higher prices. For example, customers are increasingly willing to pay more for superior car sanitization services. Car wash trends are now going beyond an immaculate car showroom appearance. Customers also want protection against bacteria and viruses.
An auto detailing shop can also increase profitability as a green car wash business. For example, using water-saving steam technology. Whereas, a brushless car wash system has much higher water consumption than cleaning with steam. People are often willing to pay more for an eco-friendly service. Using eco cleaning soaps and detergents can also appeal to the customer.
Conclusion
It takes time to make a brushless car wash profitable because initial investment costs are so high. However, with the right high-tech equipment you can expect to wash many more cars per hour than an auto detailing shop. If you can attract customers and keep car wash sales high, expect a full return on investment in less than 10 years.
An auto detailing shop might not have the capability to be able to wash 100 cars per hour but the flexibility of its business model does work to its advantage. This flexibility is key to profitability in the car wash industry, especially now that customers are seeking out convenience and specialist services such as vehicle sanitization. If you can incorporate mobile detailing into your business and add-on services, it will give you the edge over automatic car washes and further help to increase profits.
If you want to run a profitable car wash business without the substantial initial investment, be sure to take a look at the DetailXPerts auto detailing business opportunity and all the flexibility it provides. You will get startup advice and ongoing support to help you make a success of your business.
If you are interested in finding out more about the car wash world, sign up for our franchise newsletter to receive business ideas, franchise tips, and valuable industry insights.