7 Franchises You Can Start for Under 10K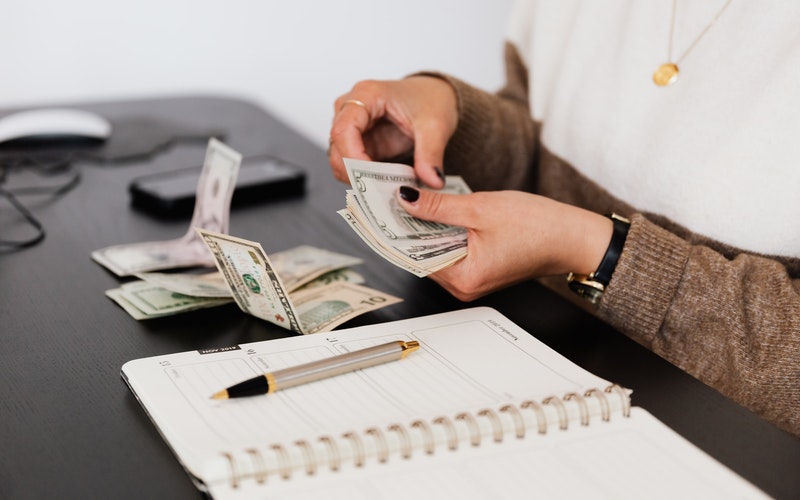 There is an exciting range of franchise opportunities to explore at the moment. However, the initial investment varies greatly. For example, the food and beverage sector is very popular with entrepreneurs but it usually demands a considerable investment, often hundreds of thousands of dollars. If you don't have this startup capital, take a look at the franchises you can start for under 10K. The janitorial and cleaning sector is one of the most popular low-cost franchises. This includes the rapidly growing sanitization services sector. Franchises to start under 10K also include mobile businesses or home-based businesses that have low or no overheads and the potential to make a healthy profit.
Franchises to Start Under 10K
Take a look at the following franchises you can start for under 10K to get a better idea of the opportunities that are available to you. Before you commit yourself, always do thorough research to calculate the real franchise cost beyond the initial investment. This includes checking out franchise fees and ongoing royalty payments to make sure you can manage your finances while building your business.
1. Buildingstars Commercial Cleaning
Buildingstars is one of the affordable franchises you can start for under 10K in the popular commercial cleaning sector. This franchise has different options available. For example, you can choose to do the cleaning yourself to keep initial investment low or you can invest more money in the franchise and employ people, building up a cleaning team. The commercial cleaning sector is also popular for veteran friendly franchises, so it is worth researching different companies.
Costs and Growth Potential
A Buildingstars investment starts as low as $795. Or look out for an eco-friendly franchise in the commercial cleaning sector. Industry reports reveal that a green cleaning business is one of the sectors that is showing strong growth. Since the COVID-19 crisis, the cleaning and sanitizing of public buildings has also seen a huge increase in demand.
2. Paint Bull Mobile Automotive Restoration Franchise
How about a mobile automotive restoration franchise? If you love cars, a Paint Bull mobile automotive restoration business could be yours for under 10K. Paint Bull offers franchisees an auto body repair turnkey business. It provides training in the latest car restoration techniques, including paint repairs and interior car repairs.
As this is a mobile business, you don't have the overheads of a traditional on-site body shop. You might also want to consider a low investment business in the car wash industry. This too has the potential to make you a lot of money. You could combine mobile auto detailing with your auto restoration work. Look at DetailXPerts franchise cost as a smart investment.
Costs and Growth Potential
Training programs start from just under 10K. To help keep your costs down, there are no franchise fees or ongoing royalties. Statistics show that motorists in the US are now keeping their vehicles for longer. The average age of vehicles on the road is 11 years. This trend drives demand for vehicle maintenance, providing lots of opportunities for an automotive repair business.
3. Momleta – Fitness Franchises You Can Start for Under 10K
Momleta  is an affordable family business in the fitness industry that has the potential to do very well. Many of the other sports franchises are not franchises you can start for under 10K. They require a substantial initial investment. For example, you need around $1 million initial investment to get a Planet Fit franchise up and running. However, a Momleta franchise is available for a fraction of this cost, see below. As a franchisee, you can run fitness classes for moms and help to promote healthy lifestyles within your local community.
Costs and Growth Potential
Start your own Momleta franchise for as little as $5000. There are 3 different franchise tiers available ranging from $5,000 to $8,000 to get you started. You can also offer Momleta live online classes and on-demand classes to take advantage of the digital fitness trend.
4. Eazi Apps Is One of the Tech Franchises to Start Under 10K
Franchises you can start for under 10K include Eazi Apps. It is a mobile app franchise that requires a minimum investment of 10K. The great thing about this computer franchise business is that no coding skills are required. The franchisor provides all the training and tech support to help you launch your own profitable mobile app business. The training includes learning how to build apps that you can then sell to local businesses, such as restaurants, beauty salons and schools.
Costs and Growth Potential
Eazi Apps investment starts from $9,995. The mobile app industry is booming. Research shows that US adults spend nearly 90% of their mobile internet time on apps. Global mobile data traffic is estimated to grow by a factor of 4.5 to reach 226EB per month in 2026.
5. Winzer Retail and Supplies Franchise
You could invest in Winzer. It is another one of the franchises you can start for under 10K. As a franchisee, you will be selling fasteners, tools and supplies to customers in the automotive marketplace. There is a great deal of flexibility with this business model. You can choose from over 650 product categories, or source your own products, to become a specialist maintenance, repair and operations supplier.
Costs and Growth Potential
Winzer investment starts from $5,950. According to industry growth trends, the maintenance repair operations (MRO) industry is predicted to grow at a CAGR of 2.2% during the period 2020-2025. If the automotive market interests you, why not research costs to start a car wash? You might find your calling in a car wash franchise, even if it does mean investing more than 10K.
6. N2 Publishing Is a Low-Cost Franchise
Looking for franchises to start under 10K in publishing? You could launch your own publication business. Buy an N2 Publishing franchise and become a part of the neighborhood magazine publishing community. It is an ideal opportunity if you want a flexible schedule and the opportunity to work from home. You can save money on the overheads associated with a physical storefront or an office.
Costs and Growth Potential
N2 Publishing initial investment ranges from $975 – $5,650. The company has also waived its franchise fee to help strengthen its reputation as a low-cost franchise. If you want to keep your spending well within the 10K mark, there are franchise opportunities under 5K also worth exploring.
7. Franchises to Start Under 10K Include Advisory Capital Brokerage
Are there financial services franchises you can start for under 10K? Yes, there are. Advisory Capital Brokerage offers commercial loan broker training to help you start your own business within the 10K budget. No experience is required because training will be provided. Ongoing costs are low because you can work from home. Once you get your training under your belt, you can start to generate leads in commercial finance. The franchisor helps with processing loans. If the loan is approved for your client, you'll receive a commission.
Costs and Growth Potential
Advisory Capital Brokerage investment starts from $9,995. You also keep 100% of your commission. Commercial banking market size in the US is $666 billion. The US Small Business Administration (SBA) announced it achieved historic small business lending for the fiscal year 2020 with nearly nine million SBA loans worth $750 billion.
Conclusion
If you are interested in a low-cost franchise and a high-reward business, there are plenty of opportunities to explore in more detail. Many of the franchises you can start for under 10K also offer flexible schedules and work-from-home opportunities. In addition to healthy profits, you can also achieve a better work-life balance. Be open to exploring franchises above the 10K mark too. This will give you a clearer perspective of what is out there.
It makes good sense to partner with a franchisor who will guide and support you on your new career path as a business owner. If this means paying a little more than you initially planned, it may be a worthwhile investment in the long term. For example, check out the DetailXPerts affordable home-based franchise opportunity. Even though you can't join for less than 10K, it is still considered a low-cost venture in comparison to many of the other franchises that require a considerable initial investment.
If you've found this post interesting, sign up for our franchise newsletter. It is a great way to regularly receive more business ideas, franchise tips, and industry insights.