How to Prepare Your Car Wash Business Plan Presentation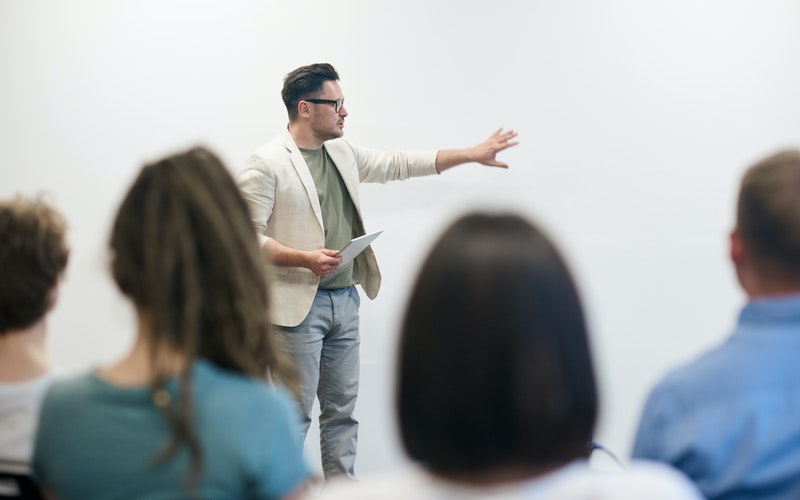 Committing your car wash business plan to paper is the first step to success. It turns passion into goals. It shapes ideas into strategies. It recognizes challenges as opportunities. It defines what makes your business different. The next step is to prepare and share this information with interested parties. This is where your car wash business plan presentation comes in.
For example, if you need access to capital, your car wash business plan presentation is key to attracting funding from potential investors. Perhaps you want to reach out to the local community if you plan to start a car wash business in their area? Or maybe you have exciting plans to expand your car wash business and need to get existing partners or investors on board with the idea. Whatever your reason, you will rarely get the opportunity to pitch to the same person or audience twice. Therefore, it is important to get it right first time. Here is how to make your car wash business plan presentation a success.
Preparing Your Car Wash Business Plan Presentation
You've done your car wash SWOT analysis, now the business plan preparation begins. Before you start, take a moment to think like someone on the receiving end of your car wash business plan presentation. What would impress you the most? Scribbled notes or well-prepared paperwork? The latter certainly shows a more professional approach. It is important to make a strong first impression. After all, someone has given up their valuable time to listen to your car wash business vision and mission. Make it worth their while.
What Is the Purpose of Your Car Wash Business Plan Presentation?
Define your goal when preparing your car wash business plan presentation. What do you want to achieve? For example, do you need investment? If the purpose of your presentation is to attract funding from potential investors, pay special attention to the financial data in your professional car wash business plan. Be prepared to talk knowledgeably about sales forecasts, expense budgets, cash flow statements, ongoing costs, financial projections and so on.
Decide How and Where You Are Going to Deliver Your Presentation
Do you plan to share information on your laptop screen? Or are you going to project slides from your laptop onto a larger screen via an adapter? Your answers largely depend on where you are going to deliver in your presentation. For example, if you set up a one-on-one meeting in a coffee shop, it is much easier to work from your laptop or printouts. However, if you are delivering your presentation to a group of people in a larger office space, running a slide show on a projector makes more sense. If you are working with a projector, make sure you have the correct cables and adapters to facilitate your computer's video output.
Use Around 10-12 Slides in Your Presentation Program
If you are using a software presentation program like PowerPoint, stick to around 10-12 slides in your car wash business plan presentation. This will help you break down the information of an effective car wash business plan into clear sections. For example:
Introduce your business and what is it that will make it a standout car wash
Set out your goals and objectives (sales, financial etc.)
Describe your potential customers and what will attract them to your car wash
Include key information, trends and statistics about the car wash market
Acknowledge your competitors, highlighting their strengths and weaknesses
Discuss what car wash services you plan to offer
Outline your pricing strategies and profits
Share your innovative marketing ideas
Break down financial details from cash flow to costs and a financial projection
Make it personal. Talk about the skills and expertise that you and your team can offer.
Avoid large blocks of writing. People tend to glaze over when faced with a wall of text. Instead, aim to use bullet points to highlight key points. Elsewhere, stick to 2-3 sentences to get your point across. Add your own commentary throughout the presentation to include more details or explanations. This will keep the delivery upbeat and interesting. You can also make your car wash business plan presentation even more engaging with visual content, see below.
Attract Attention with Visual Content
Capturing someone's attention is one of the challenges to writing a car wash business plan. Don't rely solely on text or speech. If you want to engage your audience, your business plan presentation should have strong visual appeal. The latest software makes it much easier to share data at a glance. This is a great time-saving method when you are watching the clock. For example, you can use line graphs, bar graphs, pie charts and Venn Diagrams to explain the following information, statistics and data:
Sales forecasts
Size of car wash market
Predicted market growth
Projected revenue
Your marketing budget
Startup costs and ongoing overheads
You could also include images to communicate what makes your car wash business different from the competition. For example, DetailXPerts uses steam technology to clean cars. Therefore, an image of this innovative equipment in action shows how it is different from traditional tunnel or rollover car washes without the need for a written or verbal explanation.
Stick Within a 20-Minute Timeframe
If you are lucky, you might have around 20 minutes to discuss your car wash business plan basics. If you take much longer, you risk overwhelming (or boring!) your audience with information overload. If you are working with 10 slides, aim to show one slide per minute. However, some slides may require more time for discussion, others much less. Try to leave around 10 minutes at the end of your presentation to answer questions from your audience.
Work on the Delivery of Your Business Plan Presentation
You can prepare an excellent car wash business plan presentation but it will fall flat if you don't get the delivery right. Body language is important. The trick is to get the balance right between professional and relaxed. It is perfectly okay to use some hand gestures to make a point but don't distract people by overdoing it. Other tips include:
Avoid using business jargon to get your point across
Act self-assured but not over-confident
Speak up but don't shout
Make eye contact with your audience
Throw in a smile or a facial expression to show some personality
Keep your language clear and simple. It will help you feel more relaxed. You want to engage the audience. Therefore, bring some upbeat energy to your presentation. If you don't sound enthusiastic about your car wash business plan, how can you expect anyone else to feel that way?
Practice Until the Presentation Is Perfect
Rehearse your car wash business plan presentation several times before you pitch it to your live audience. It is a good idea to idea to video yourself during rehearsals. This will allow you to highlight problem areas where you need to slow down or speed up. Or ask someone to listen to a run-through, then get their feedback.
Make a Great Impression on the Day
Arrive ahead of time. Give yourself a moment to collect your thoughts, check electronic equipment and set the scene. Be ready to leap into action when it is time to deliver your car wash business plan presentation. No one likes to be kept waiting. Keep your eye on the clock but don't rush through your presentation at top speed.
Conclusion
Preparation is everything. The more prepared you are, the more confident you will feel when it comes to delivering your car wash business plan presentation. Be mindful that attention spans may be short and time is valuable. Don't forget the purpose of your presentation. Do keep the conversation on point and relevant.
It is not easy writing a business plan. It is even more daunting to give a presentation. However, there is help available. For example, you can check out the DetailXPerts franchise opportunity. We offer full franchise support to all our franchisees, including business planning, advice and financing assistance to help turn your car wash plans into reality.
If you haven't already done so, connect with us on LinkedIn and discuss more interesting business and franchise topics with our online community.