How to Use a Daily Checklist When You Open and Close Your Car Wash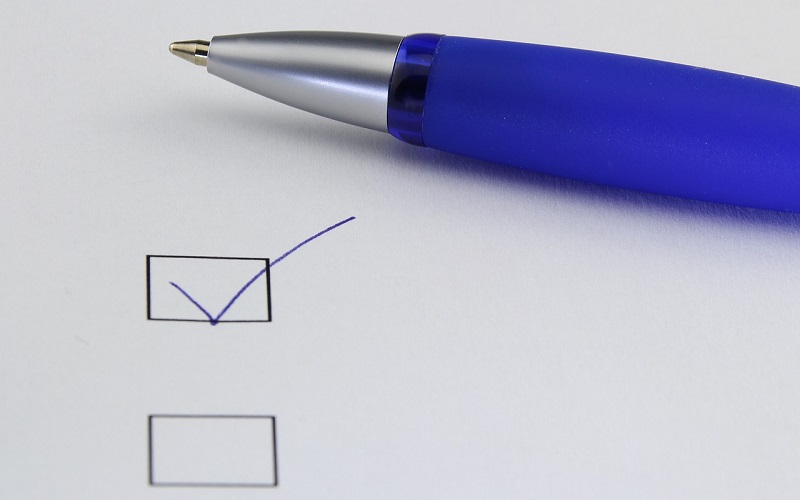 How to get ahead in business? It helps to be super organized with a little help from a daily checklist. This visual aid is an effective way to help keep the workplace safe. It also makes sure nothing interferes with the smooth running of your car wash. The importance of checklists is evident across all industries. Checklists act as memory guides and help us to achieve consistency in what we do. This enables us to work more efficiently and eliminate mistakes. You can refer to a franchise checklist to help make astute business decisions. Doctors and nurses use them. Even the most experienced pilots use checklists before take-off and landing to ensure the safety of their passengers and crew.
Admittedly, you have to put some thought and effort into setting up your daily checklist in the first place. However, if you use checklist in your car wash business it will help you to allocate your time wisely to the important tasks throughout the day. Completing certain tasks at a particular time also helps to shape and enhance the productivity of your working day. Additionally, the psychological effects of using a checklist include a boost in confidence and a sense of accomplishment.
The Daily Checklist for Your Car Wash Business
There are different checklist apps for creating a daily checklist for your car wash business. Not only do you have a list to work from but you can also assign projects to members of your team. It also keeps team members in the loop. However, you can also simply write down your daily checklist in a diary or notebook. Take a look at the list of things that need to be done from the moment you open your car wash until it closes at the end of the day.
Hold a Team Meeting
Use a daily checklist to improve employee management. Bring everyone together at the start of the day. Taking the time to greet your team before the working day begins helps to improve employee engagement. Then get down to work and discuss the day's schedule. Assign tasks to individual team members to make sure you cover all customer appointments and confirm that nothing is overbooked. This includes mobile car wash appointments. Asana is a helpful checklist app to help view and organize the team's schedule for the day.
Do Car Wash Equipment Inspection
Put car wash equipment inspection on your checklist. Tools, technology and equipment must be checked daily to ensure maximum productivity and profitability. It also increases safety in the workplace. Whether you operate an automated car wash, use steam technology, or run a mobile car wash or an auto detail shop, always check that equipment and vehicles are fit for purpose. The easy-to-use checklist app, iAuditor by Safety Culture, can help with equipment inspections. It also allows you to update checklists and send them to employees within minutes as well as creating a real-time monitoring system.
Assess Car Wash Supplies
If you are washing multiple cars throughout the day, it is easy to quickly run down your stock of detergents, polishes, waxes, and other car detailing supplies. Don't get caught short, otherwise you risk missing out on a sale. Encourage the team to check car wash supplies on site daily. If you run a mobile car wash business, make sure your vans are well-stocked with supplies. Make sure your vans have gas, too!
Include Processing Emails on Your Daily Checklist
A daily checklist can help with decision-making, like a new hire checklist. It can also help beat procrastination. Therefore, your daily checklist should include processing emails. If you are running a busy car wash, it is easy to neglect your inbox. Set aside a specific time in the morning and afternoon to address any matters that need your attention. Respond to urgent requests, delegate tasks to team members and delete stuff that is of no interest. If you need a little extra help, email management software can make business life a lot easier.
Respond to Customer Queries
Responding to customer queries should feature on your daily checklist. If someone is asking about prices or car wash packages or scheduling appointments, be sure to respond promptly. Good customer service is key to a successful business. Adding this to your daily checklist will make sure customer correspondence doesn't slip through the cracks. As you grow your business, customer support software will make it easier to engage with customers on a day-to-day basis.
Look at Your Business Bank Account
Your daily checklist should include looking over your business bank account to keep on top of all payments. Contactless payment systems are becoming increasingly popular with businesses who want to improve the customer experience. All transactions have an audit trail but it is important to check that the money successfully reaches your bank account. Unfortunately, small businesses are increasingly vulnerable to online fraud. Checking your bank account daily will alert you to any unusual activity on your account.
Update and Create Your Social Media Content
Social media for your car wash business is a great way to connect with your customers and drive sales. Block out some time in the day to create or update your social posts. However, be mindful that it is easy to get distracted online. You can use the Clockify app. It is a free time-tracker app. Start and stop the timer as you work. This is also useful when you want to work out how long different tasks will take on your daily checklist. To save time, it is a good idea to use an online social media management tool like Hootsuite that allows you to manage all your social media in one place.
Put the Reception Area on Your Daily Checklist, Too
Your reception area or lounge needs to be immaculate. Customers may want to wait while your team is washing their car. You may want to offer complimentary snacks and drinks. Therefore, your premises should include a clean and welcoming space. Towards the end of the day, your daily checklist will turn to winding down operations. Tidying up the reception area includes cleaning coffee machines and emptying trash cans. Sanitize surfaces and high-touch areas to create a safer environment.
Clean the Restrooms
Make sure customer and employee restrooms are inspected at regular intervals and left spotlessly clean at the end of the day. Even if you hire office cleaning services, it is still important to include overseeing restrooms on your daily checklist. This will ensure you are happy with the standards of hygiene and cleanliness.
Final on Your Daily Checklist: Turn off Electrical Equipment and Lock the Premises
When it is time to close your car wash for the day, take a walk through the building to make sure all electrical car wash equipment is off. It is a good opportunity to make sure there are no trailing cables or water spills on the floor. Everything should be left neat and tidy to ensure the next working day gets off to a great start. If you have one, set a security alarm.
Conclusion
Never underestimate the importance of a daily checklist when you open and close your car wash. Whether you use an online app or a paper checklist, your ultimate goal is to increase workforce efficiency and ensure workplace safety. It makes you look professional and will increase profitability. You should also share your daily checklist with your team. This encourages a consistent and organized approach to washing cars. This way nothing is overlooked or overbooked, customers are happy. Happy customers will return and will probably recommend your business to friends and family, too.
If you want to get ahead in business as the boss of a thriving car wash, check the DetailXPerts franchise opportunity. We provide excellent franchise support every step of the way, including planning and organizing day-to-day activities, if needed.
If you haven't already done so, take a moment to sign up for our franchise newsletter. We'll keep you up to date with the latest franchise news, advice and developments in the business world.