Using Facebook for Business – How to Build an Engaged Audience for Your Auto Detailing Business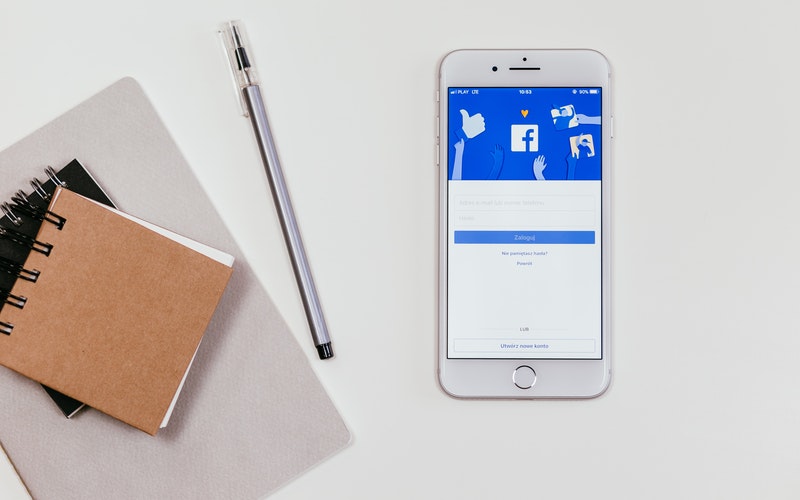 If you want to make or strengthen connections with customers, using Facebook for business communications and marketing purposes is an excellent way to achieve this. Facebook will significantly increase exposure for your auto detailing business. Statistics show that Facebook is the most commonly used social media platform for marketers worldwide. It allows you to select your audience from over 2 billion users and target your ads directly towards them.
The impact of internet on business is huge. More than 200 million businesses use the free tools on Facebook to connect with customers on a daily basis. You can easily set up a Facebook business Page and utilize these tools too if you want to build an engaged audience who will be interested in your auto detailing services. Take a look at how it is done:
Set up Your Facebook Business Page
Using Facebook for business is one of the easiest ways to create a strong online presence for your auto detailing business. It is free to create a Facebook business page and it only takes a couple of minutes to complete the initial process. Simply do the following:
Add the name of your business
Choose the Auto Detailing Service category
Write a brief description of what you do and the auto detailing services you provide
Once you've created your car wash Facebook page, the next step is to add your location, opening hours and contact information. Then upload a profile picture and cover photo that best represents your business. Your business logo makes a good profile picture. Once you're up and running, you can invite your contacts and customers to "like" your business page. It is also a good idea to join neighborhood groups to introduce your auto detailing business to the local community.
Effective Facebook Business Strategies
You need well-planned strategies in order to maximize your efforts and build an engaged audience when you are using Facebook for business. Firstly, it is important to set out clear business goals. Then take action to get the best results. For example:
Connecting with your customers: keep the conversation going by answering questions from customers on your business page or privately through Facebook Messenger
Managing your auto detailing bookings: set up a "Book Now" button with the appointments tool
Hiring auto detailers: if you post your auto detailer job description on your business Page, it is automatically shared on Facebook's jobs marketplace. Then you can contact applicants and schedule interviews through Messenger
Using Facebook for business marketing, see below
Whatever your goals, be sure to build your business strategies with step-by-step action and consistency. Explore the free tools and resources to get a better idea of how you can implement strategies and maximize your online presence.
Using Facebook for Business Marketing
Take advantage of Facebook for business free online courses to help build your marketing skills and strategies. It is important to understand detailed ad targeting and set out your marketing goals. This will give you greater control over your marketing campaigns, which is very important when there are 2.7 billion people logging on to Facebook monthly. For example, you can do the following:
Set a daily budget
Select the location of the people you want to reach
Pick an age group
Choose how long you want your ad to run
If you get stuck, Facebook offers a free call with a marketing expert who will help you with any questions about your marketing efforts. Gaining this kind of knowledge will help to keep you up to speed with digital marking trends. You can also sign up for a free personalized marketing plan to get you on the right track before investing your money in an ad campaign. For example, a bespoke marketing plan for your auto detailing business can help attract more website visitors and generate more leads.
Manage Your Auto Detailing Bookings
Using Facebook for business scheduling is a great way to manage all of your auto detailing bookings. Your customer loves convenience and this doesn't come much easier than scheduling an auto detailing appointment through their phone or electronic devices. Set up a "Book Now" button on your Facebook Business Page. There is no extra charge for this feature. You can use this tool to manage your schedule and send reminders to customers about upcoming auto detailing appointments.
Upload Photos and Live Videos of Your Auto Detailing Service
What kind of content should you upload when using Facebook for business? Focus on the work you do. Share "before and after" photos. Build an engaged audience with live videos of your auto detailing work. Show your customers what tools and car detailing equipment you work with when cleaning the interior and exterior of their vehicle. Talk them through what type of cleaning supplies you use or the car sanitization services you offer to ensure safe and professional results.
This kind of transparent communication helps to build trust with your customers when using Facebook for business. It takes them on a journey from brand awareness to brand loyalty. It also gives them an idea of value for money. Then use the call-to-action button to encourage your target audience to schedule an appointment. This feature is also available on Instagram for small business.
Using Facebook for Business Audience Insights
It is helpful to gather as much information as possible about your target customer when exploring car detailing marketing ideas. For example, use the Facebook Audience Insights tool. It is designed to help you learn more about your target audience and it will give you a better understanding of consumer behavior, including the auto detailing posts that get the most engagement. You can also access Advertising Insights to help you with your marketing efforts.
How Often Update Content When Using Facebook for Business?
How do you capture attention and engage your audience? When you are using Facebook for business exposure and promoting growth, the key is to be consistent when it comes to updating content. Aim to post at least once a week. This shows that your auto detailing business is active. However, it is not just about publishing new posts. For example, you could also do the following:
Leave comments on other Facebook group Pages in the local community
Respond to people who comment on your Page
Join Facebook automotive groups related to your business and get involved in the conversation
Share auto detailing tips on your Page
Keep your audience up to date with the latest auto industry news
To manage your time more efficiently, you can schedule your content when using Facebook for business. Simply create a post whenever you like and schedule it to publish on your business Page at your selected time and date. Social media tips include sharing your content on your other social media platforms, such as Instagram and LinkedIn.
Professional Online Communication
When you are using Facebook for business purposes, adhere to business etiquette. It is important that all your communication is conducted in a professional manner. By all means be friendly and welcoming but keep your communications short, to the point and informative. You will have the option to post content publicly and message customers privately via your Facebook business Page. Therefore, it is important to maintain a courteous tone when chatting with customers publicly or personally to help maintain a professional presence online.
Master the Technical Details with Free Webinars
The more time spent using Facebook for business, the more confident you will become with the technical details, tools and resources available to you. However, if you are struggling to get a handle on how to stay connected with your customers or how to create an online ad, sign up to the Facebook free webinars for small businesses. These will help to boost your digital skills and give you access to technical support.
Conclusion
Now you are more familiar with the idea of using Facebook for business, you can set up your Page right away. It will increase exposure for your auto detailing business while building an engaged audience, hopefully generating more sales. Taking on the digital side of your business can seem a lot to process, especially when you have the day-to-day operations to take care of. So be sure to make the most of the advice tips, tools and resources offered by Facebook.
You can also take advantage of the help offered by an established franchise. If you are interested in running a successful auto detailing business, check out DetailXPerts' franchise opportunity. As part of our package, we offer franchisees excellent auto detail business marketing and sales support and this includes social media marketing.
If you haven't already done so, follow DetailXPerts on LinkedIn, where we can continue discussing auto detailing business marketing strategies in more detail.