Market Segmentation: 7 Ways It Can Help Grow Your Auto Detailing Business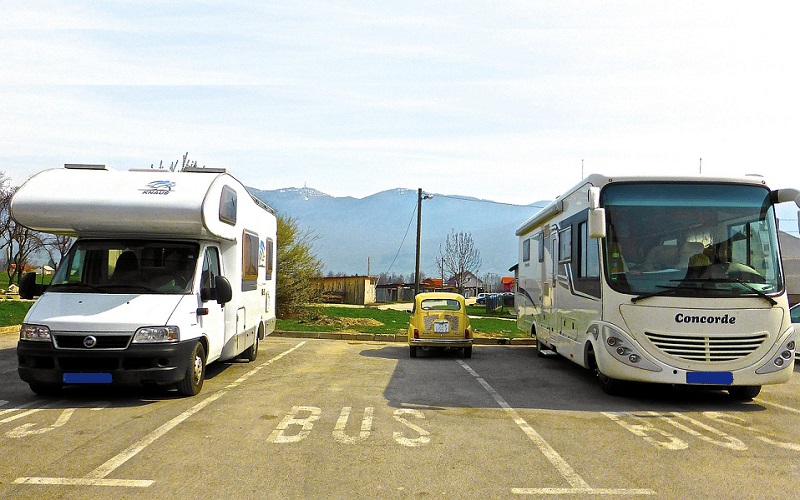 Market segmentation is an extremely useful marketing technique that is widely used in the business world. It involves categorizing or dividing a large market into smaller segments based around specific consumer needs or characteristics. For example, these unique segments could be defined by age, gender, lifestyle, location, interests, income, family size, and so on. Ultimately, the goal for any business is to define customer profile. This can be achieved by breaking down a bigger market into manageable segments to make targeted marketing a success.
Specific segments in the car wash and auto detailing industry include, for example, vehicle ownership. You may decide to market your services to customers who own an older vehicle. Alternatively, another lucrative segment is luxury car owners who want to maintain the immaculate appearance of their expensive vehicle. Still, there are many other segments, including motorcycle owners, van drivers, SUV owners, and so on. If you segment by different types of vehicle it helps you to cater to your customers' specific wants and needs.
Also, it is important to focus on demographics. Customer age, gender and occupation should be taken into consideration when identifying your auto detailing market segmentation. Think about who will benefit most from your services? Who can afford them? Your segments could include families who prioritize hygiene and safety or young professionals who regularly spend on specialist auto detailing services. This knowledge helps you identify the types of marketing strategies that are best suited for each segment. With this in mind, take a closer look at how market segmentation can boost the growth of your business.
Different Ways Market Segmentation Can Help Auto Detailing Business Growth
According to vehicle registration statistics for 2021, there are 289.5 million cars in the US. Everyone who owns or drives a car is your potential customer. However, not all car owners want to buy the same one-size-fits-all detailing package. Once you find your target market and divide it into sub-categories you can use this information to achieve the following:
1. Using Market Segmentation to Increase Customer Loyalty
Segment your market to pinpoint those customers who use your auto detailing services regularly. You want to retain loyal customers because repeat business is key to driving profits and business growth. Clever marketing strategies can help promote trust and loyalty. For example, you could create special offers or rewards for customers who schedule multiple detailing packages. How easy is it to reach your market segment with marketing material? Be sure to choose the most effective method. For example, targeting web savvy customers maximizes the exposure of a social media advertising campaign.
2. Attracting New Clients Using Market Segmentation
If you are an auto detailing business owner, use market segmentation to increase customer awareness. For example, if you want to let people know about your mobile auto detailing services, use targeted marketing to zero in on millennials. Market research shows that this particular age group prioritizes convenience. Let them know you can bring auto detailing right to their door or place of work. Thus, marketing to millennials will help build your customer base and the profitability of your business.
3. Highlighting Specific Services to Interested Customers
Auto detailing market segmentation types are not exclusively car owners. If you can identify a niche target market, this market segment has the potential to be very profitable. For example, you could aim specific marketing campaigns at private aircraft owners. Information and prices regarding aircraft interior detailing will appeal to them but will be of no interest to car owners. Or you could tailor some detailing services towards boat owners. Either way, the key is to recognize your audience and provide the perfect fit of detailing services.
4. Introducing Customers to Additional Auto Detailing Services
Which segment brings you the most business? Pay close attention to the preferences of your regular customers and work hard to personalize their auto detailing experience. This level of awareness shows that you are committed to connecting with customers. For example, car owners with children might be interested in additional auto detailing services that protect the health and safety of their family. Therefore, introducing add-on superior car sanitization services to the family category in your market segmentation could be a very profitable move.
5. Segmenting Your Market to Make Video Campaigns More Successful
Promotional videos about your auto detailing business are one of the strongest digital marketing trends that can help to drive traffic to your website and increase sales. However, do you know which segment of your market will respond favorably to this type of online marketing campaign? Ideally, you want to target an audience who views marketing content on their smartphones.
How do you narrow down this demographic for market segmentation purposes? Use Think with Google to access "Find My Audience". This tool will help to define the market segment most responsive to video content. Note, older audiences are becoming increasingly active online. This is worth bearing in mind if you are thinking about marketing to seniors when you want to increase your profit margin.
6. Allocating Money More Efficiently to Marketing
Overspending on marketing is one of the common mistakes small business owners make. For example, trying to sell to every single car owner you know is one sure way to blow your marketing budget. Fortunately, market segmentation makes it much easier to drive engagement to a specific group of customers. This enables you to get the most out of your marketing budget. For example, investing wisely in Instagram for small business promotion, print marketing material, or allocating money to special promotions directed at people who are interested in what you have to sell. No business owner wants to waste money. Market segmentation helps to reduce this risk.
7. Implementing Market Segmentation to Stay Ahead of the Competition
How do you stay ahead of the competition in the auto detailing industry? You adopt a clever market research strategy and really get to know your customer. Then you give them exactly what they want. In the process, you create a sense of value and brand awareness. This instantly gives you the edge over other auto detail shops in your area.
Additionally, market segmentation allows you to pay closer attention to the spending habits and preferences of different segments. For example, luxury car owners or new car owners may seek out bespoke auto detailing services, such as luxury leather upholstery treatments, steam cleaning technology for a superior clean, Presidential Detail car care packages, or specialized wax treatment to maintain the showroom shine of a brand new car. By consistently providing these additional services, you can grow a base of satisfied customers who will always choose your auto detailing business over the competition.
Conclusion
If you are a small business owner running your auto detailing shop, market segmentation is going to help you with your marketing strategies. It allows you to dig deeper into the different budgets, needs and wants of your customers. In turn, this enables you to better target them with a specific marketing plan. Furthermore, this is an efficient use of company money and also good time management. You are not chasing redundant marketing leads. You are not wasting time trying to win over customers whose preferences are elsewhere. If you really focus your marketing efforts, this frees up your valuable time to concentrate on running your business.
If you are interested in owning and growing a successful auto detailing business, be sure to check out the DetailXPerts franchise opportunity. The marketing and sales support that we provide to our franchise owners is extensive and ongoing. We are here to help you target your customers with the best auto detailing packages that will suit their preferences and budgets.
Also, take a minute to follow DetailXPerts on LinkedIn, where we atively discuss business and marketing topics in the automotive franchise industry.