Water Damage Franchise or Automotive Franchise – Which Is Better for You?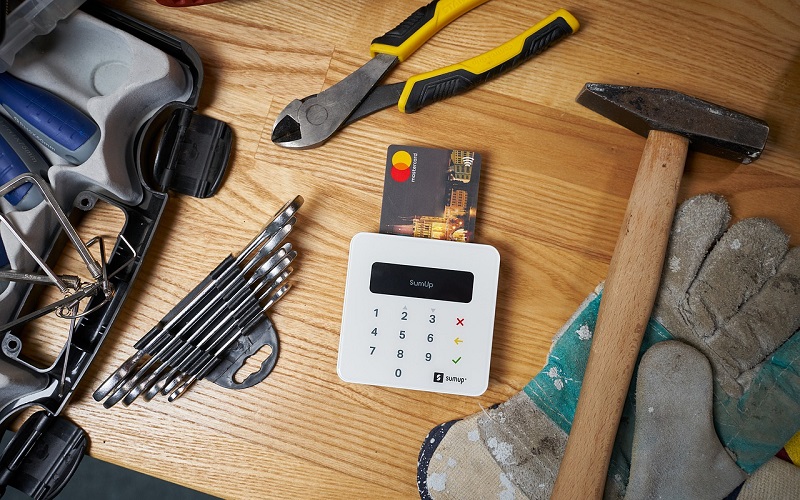 How much do you know about a water damage franchise? Or perhaps you are more curious about what the future of an automotive franchise holds? If you are seriously thinking about what these franchise opportunities can offer you, it is worth making a comprehensive comparison between the two industries. Weighing up the differences from costs to enter the market to future growth potential will help you find out which one is the better fit for your budget and goals as a business owner.
Water Damage Franchise or Automotive Franchise?
A water damage franchise offers restoration services to customers whose residential or commercial properties have suffered water damage. It could be the result of a faulty washing machine or dishwasher, burst pipes, or even a forgetful family member who left the bath running and caused a minor flood. Excessive rainfall can also result in serious water damage. Some franchises prefer to concentrate on a niche market, such as water extraction and drying only. Another type of water damage franchise may offer a wider range of services to include fire damage restoration, carpet cleaning, mold remediation and so on.
Likewise, there are many different types of automotive franchises. The extensive choice includes car detailing, auto parts repairs, car washes, auto paint restoration, car rentals, windshield and glass repair, an oil change franchise or a tire franchise like Big O Tires. If you are interested in cars, there are many lucrative business opportunities worth exploring.
Future Growth and Statistics
A water damage franchise is part of the multi-billion damage restoration industry. According to industry reports, water damage restoration is one of the most profitable services within this industry compared to fire/smoke restoration and mold remediation. Stanford University research shows that climate change is contributing to more frequent and intense levels of rainfall. As a result, flood risk assessment data indicates that more than 14 million properties across the US are susceptible to flood damage. Extreme precipitation continues to fuel growth for water damage restoration businesses.
Meanwhile, the automotive franchise industry shows growth opportunities in different sectors. Statistics show, measured by revenue, the auto maintenance and repair franchises industry in the US is worth $8.9bn. The market size is expected to increase by 1.2% in 2021. Meanwhile, the car wash and auto detailing industry is currently measured at $11.5bn. The market size is expected to increase by 5.3% in 2021.
Location
With some businesses, such as a call center franchise, location is not a major priority. However, if you are choosing a location for your water damage franchise you should do your research carefully. Certain areas are more prone to water and flood damage and this is where you need to situate your business. Take a look at the US Water Watch interactive flood map. It searches flood locations by state. Properties near rivers and in coastal areas are particularly vulnerable. According to statistics, floods caused around $3.75 billion worth of damage to property across the US.
Does location matter when you are setting up your automotive franchise business? Yes, it is important to choose your location wisely, just as it is with a retail franchise. You need to pick a popular spot. Ideally, you want to be located near a high-traffic area with convenient access for passing cars. Explore options such as gas station locations for a car wash or somewhere with retail and shopping nearby. Be sure to check if there is any business competition in the area. If possible, chose a site that is an area where the average speed limit is 40mph or less.
Costs to Enter the Water Damage Franchise and Automotive Franchise Market
If you want to enter the water damage franchise market, you will need a franchise fee of around $29,000-$50,000. There is a wide range of franchise from which to choose. For example, Seattle-based 1-800 Water Damage has been franchising since 2002. It is currently seeking franchisees throughout the US. Initial investment is from around $106,00-$212,000. This covers equipment, vehicles and access to the franchisor's training program. In-house financing is also available.
Or you could buy a Servpro water damage franchise with initial investment ranging from $168,000 to $221,000. It has been franchising for 52 years and is also seeking new franchisees across the States including California, Florida, New York and Michigan.
Similarly, you'll need a franchise fee of around $35,000-$50,000 if you want to invest in an automotive franchise. Again, there is a wide range of franchisors to partner with. For example, Take 5 Oil Change offers drive-through oil change services in over 500 locations in 18 states. Initial investment is $216,000-$905,000.
If you are looking for an affordable automotive franchise, a mobile detailing business is an excellent option. For example, estimate franchise costs for DetailXPerts range from $88,500-$195,000. Its business models include a free standing auto detail shop, mobile detailing, or a combination of both if you are keen to accelerate business growth and expansion.
Target Market
Water Damage Franchise
Your target market includes homeowners and business owners of commercial properties. Property managers who oversee maintenance issues for residential and business tenants will be another target group. You can also forge lucrative relationships with insurance companies.
Automotive Franchise
Your automotive franchise target market depends on the type of franchise you own. In general, however, the target market of any automotive franchise is car owners/drivers. Statistics show there are around 280 million vehicles registered in the US. Furthermore, car drivers are keeping their cars for longer. The average age of vehicles on the road in the US is now 11.9 years. You might want to bear this in mind if you are considering opening an auto parts repair franchise. Or think about fleet maintenance services as another source of business.
An auto detailing and car wash franchise has an even wider appeal. It can target new car owners who want to preserve the like-new condition of their vehicle and also owners of older cars who recognize the benefits of regular car maintenance. A car wash franchise can also target the lucrative fleet industry and include van and truck fleet detailing.
Ways to Add Value to the Business
A water damage franchise is not restricted to burst pipes and rainstorm damage. If you decide to invest in a water damage franchise, you can add value to the business by offering a wider range of specialist restoration services alongside water damage assistance. For example, you can help customers restore their properties after other setbacks such as fire and smoke damage. Cleaning gutters and unblocking downpipes can be add-on services that have attractive profit margins. For example, a PuroClean water damage franchise also offers mold removal and biohazard cleanup services to commercial and residential customers.
There are multiple ways to add value to an automotive franchise business. For example, an auto detailing business can offer customers oil changes, tire repairs or replacement, windscreen repairs, or specialist detailing services such as paint restoration. If you don't want a physical storefront location, you can keep costs low and focus purely on mobile detailing. Introducing "green" services such as cleaning cars with steam can also boost profits as more and more customers are increasingly seeking out sustainable businesses.
Conclusion
Unfortunately for the planet, climate change and unprecedented rainfall continue to see certain areas in many states flooded repeatedly throughout the year. As a result, the water damage franchise market does benefit from these floods and other natural disasters. Bear in mind, too, that you will be dealing with customers in extremely stressful situations. They will, naturally, be upset and worried about the damage to their property. As well as the physical requirements of cleaning up after a flood, you will need good interpersonal skills and a great deal of empathy to make your business a success.
In comparison, owning an automotive franchise should be a less stressful experience. It is not just about financial reward. There is a satisfaction to be gained from restoring, fixing, cleaning and detailing vehicles. There is a large existing market of car owners and fleet businesses, plus increasing demand for couriers and local delivery services puts more vehicles on the road. This opens up more opportunities for auto detailing.
Also, an on-demand mobile auto detailing and car wash business taps into a growing customer trend for prioritizing convenience. Offering car sanitization services will be another lucrative area. If the automotive industry interests you, check out the DetailXPerts franchise opportunity and request more information.
Also, be sure to sign up for our monthly franchise newsletter. We'll keep you in the loop with the latest news and developments in the franchise world.