B2B Marketing for Your Auto Detailing Business: How to Do It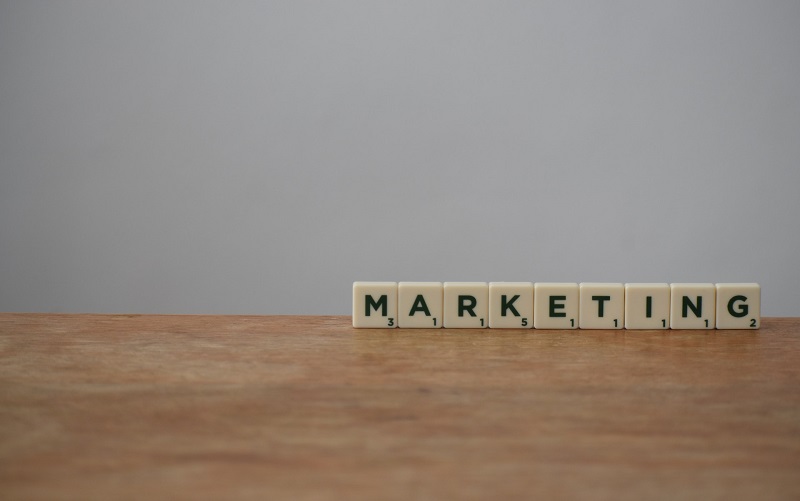 Both B2B marketing and customer marketing are instrumental to the success of your auto detailing business. B2B marketing is short for "business to business" marketing. This involves directly targeting another company with your auto detailing services. For example, you could persuade truck rental or transportation companies to use your services on the basis that auto detailing and fleet maintenance services are beneficial to their business.
On the other hand, consumer marketing in the auto detailing industry is directed at car owners and drivers who simply like a clean and sanitized ride. B2B and consumer target markets might differ but the goals are similar. You want to attract new customers, retain existing customers, generate leads, increase sales and drive revenue. In particular, B2B marketing focuses on building strong, long-term relationships with other businesses. This can prove to be a very lucrative move if your business is contracted to supply ongoing detailing services.
Effective B2B Marketing
One advantage B2B marketing has over consumer marketing is that you are usually dealing with a smaller target audience. This can help you allocate your time and efforts more effectively. In contrast, the market segmentation of the consumer market is usually more complex with perhaps 10 or more segments to consider. For B2B marketing, you simply need to identify those businesses that need your services. Then target them by doing the following:
Be Active on LinkedIn
Whether you already operate an auto detailing business or you plan to start a B2B truck detailing business, you need to be visible online. A good way to raise your profile for B2B marketing purposes is to engage with other businesses on LinkedIn. This online platform where businesses connect is a useful way to build brand awareness. It can also help to optimize your B2B marketing campaigns by enabling you to target the appropriate audience, such as a used car lot business. LinkedIn has a Campaign Manager tool that helps you create campaigns, optimize your efforts and control your marketing budget.
Use Social Media for B2B Marketing
Social media is a powerful, visual B2B marketing tool. Uploading content regularly helps to raise your business profile and strengthen your reputation. It also provides opportunities for you to show off your auto detailing skills and expertise. Using Instagram for small business marketing strategies is a great way to encourage engagement with other companies who might be interested in doing business with you. For example, you could upload videos of car and/or truck fleet detailing to demonstrate that you can bring expertise and value to their type of business. You can also announce any new detailing services, show off your techniques and technology, demonstrate the products you use and so on.  
Do More Professional Networking
Networking might sound like hard work, especially if you are not overly confident talking to people you don't know. However, it gets easier once you've attended a couple of events. Networking is important for B2B marketing because you can have a face-to-face conversation with other business owners. This kind of in-person event gives you the perfect opportunity to introduce yourself and your auto detailing business. You could talk about how you also wash trucks. Striking up a conversation with owners of truck companies could result in fleet wash profitability for your business.
Visit Trade Shows
Statistics show that the B2B trade show market in the US was worth 15.58 billion dollars in 2019. Even when in-person events were cancelled due to the global pandemic, replacing live events with webinars successfully brought business clients together and will continue to do so.  Automotive trade shows and conferences are excellent places to put your B2B marketing plans into action when you want to make connections and generate new leads. You know that people from your target industry will be gathering to discuss and demonstrate their products and services. You can also hand out your auto detailing business cards and set up meetings to discuss in detail how you can both benefit from doing business together.
B2B Marketing Cold Calling
Don't be afraid to pick up the phone. Highly targeted cold calling can yield promising results. However, do your research and only target car businesses that you think will really benefit from your auto detailing services. Otherwise, it is a waste of everyone's time. For example, chauffeur or limousine companies need to have immaculate vehicles, inside and out. They need the expertise of an auto detailing business to maintain their high standards. Maximize B2B marketing opportunities by sounding knowledgeable about their business and passionate about yours. If you make a great impression with a friendly introduction it can lead to a longer conversation and hopefully a sale.
Reach Your B2B Audience with Email Marketing
A well-written email discussing how your auto detailing services can add value to someone else's business is a clever way to get a response from the recipient and get them engaged with your brand. You can talk about the technical details of your cleaning equipment and how it enhances your services. For example, highlighting steam technology for superior car sanitization is relevant to taxi businesses that have a vested interest in keeping their passengers safe.  Look closely at the customer profile. This will make it easier to personalize the emails to make a stronger connection. For example, a driving school offering driving courses will have a fleet of vehicles to maintain and keep clean.
Go Door-to-Door
Think of the door-to-door B2B marketing approach as another in-person event but on a much smaller scale. It can get you a face-to-face conversation with the right person in a matter of minutes. For example, go directly to a B2B truck wash business and ask to speak to the manager. Meeting someone in person like this is a great way to develop trust and build relationships. This could lead to ongoing contracts which will prove to be highly profitable for your auto detailing business.
Conclusion
B2B marketing is so important for your auto detailing business because it can lead to lucrative long-term relationships with other businesses. You are offering a service that can benefit them. Your ultimate aim is to secure repeat business and continue to increase sales. Using some (or all) of the marketing techniques we suggested is a great way to make connections, build trust, increase engagement with your brand and convert B2B prospects into customers so you can reap the financial rewards. Some strategies might work better for you than others. The key is to persevere and continue to write, share material and talk passionately about what you do. Also, make sure you always research prospective business customers so that you can talk knowledgeably about their business and how you can assist them. This professional approach will create a good impression and boost your chances of making a sale.
If you are serious about owning a successful auto detailing business, learn more about DetailXPerts and our franchise opportunity. Our excellent franchise support program not only helps new franchisees set up their business and marketing but also includes training on B2B cold calling. We actually do this on behalf of our franchisees during the program's period.
Be sure to sign up for our franchise newsletter to stay informed on all things franchise in the automotive industry.