Top 5 Best Franchises Under 50K That You Can Start Internationally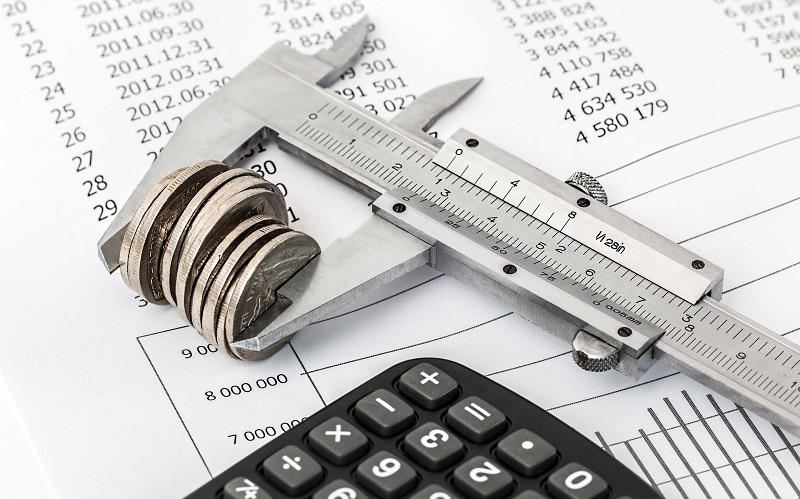 You might think that international franchises are inaccessible to franchisees on a budget. However, this isn't always the case. Take a look at the Entrepreneur Franchise 500. There are more than 50 of the best franchises under 50K. Additionally, over half of these businesses are currently seeking franchisees not only throughout the US but also worldwide.
Some sectors are more popular than others. Commercial cleaning is a low investment business that works well on an international scale. The business model is not restricted to commercial and residential properties either. A sanitization services franchise can easily cross over into car detailing, for example, to reach a broader target audience on a global scale. Children's educational enrichment/fitness businesses are also regarded as some of the best franchises under 50K. There is impressive growth in this sector with companies seeking franchisees internationally.
5 International Franchise Opportunities Under 50K
It is important to remember that even though your initial investment might be under 50K, the total investment and ongoing costs could be considerably more. Franchise fees vary greatly between different industries, so always do your homework before investing in a franchise. Also, bear in mind that international costs may vary from a US-based location. The International Franchise Association is a reliable information hub if you want to find out more about franchises with wider territories. To give you an idea of what is out there, here are some of the best franchises under 50K that might interest you:
1. Anago Cleaning Systems
There are more than a few franchise opportunities under 50K in the commercial cleaning sector. Investigate the possibility of owning an Anago Cleaning Systems franchise. It has over 1,500 unit franchisees in the US and internationally. There has been no shortage of demand for quality cleaning services, especially since the global pandemic. More than ever, people are prioritizing a deep, hygienic clean in residential and commercial properties.
Initial Investment
From $11,265 to own a unit franchise. Note, the initial investment will differ if you are a business executive looking to become an Anago master franchisee (selling unit franchises). If you are looking for ways to secure funding, in-house financing is available.
International Growth
The company started franchising in 1991 and has experienced steady growth of almost 14% over the past three years. The company continues to expand throughout the US and Canada while also seeking franchisees in South America, Australia and Europe.
2. Rooter-Man
How about making a lucrative business out of clogged drains? If you decide to become a Rooter-Man franchisee, you will be offering customers plumbing and drain services. If you don't have experience in this field, the company provides the training and support to make you a drain cleaning specialist. It has 725 US franchise units and 51 international franchise units.
Initial Investment
From $46,750. However, tools are not included in the initial price. If you are not restricted to a 50K budget, Rooter-Man master franchises are also available. This gives you the right to sub-franchise the Rooter-Man trademark in the US and internationally.
International Growth
This international franchisor has grown almost 20% in the last few years. As well as a large network of franchise locations in the US, it is expanding into Canada and beyond.
3. Franchise Opportunities Under 50K in the QSR Sector: Chester's Chicken
International franchising business opportunities in the fast food industry are often prohibitively expensive if you are a franchisee with $50K to invest. For example, initial investment for a Taco Bell franchise starts at around $550,000. However, there are a few more affordable opportunities available. Chester's Chicken is an international brand that has locations in convenience stores, airports and supermarkets. It is part of the lucrative quick serve restaurant (QSR) sector that prioritizes fast and convenient meals for customers.
Initial Investment
From $12,000. However, you will need additional capital for equipment, signage, fixtures, product inventory and ongoing costs. If you need financial support, you could consider an SBA loan for franchise.
International Growth
The QSR franchise sector shows strong growth and reports reveal that demand for fast food continues to soar. Chester's Chicken has 43 international locations including Canada and the Dominican Republic. It continues to seek new franchisees worldwide, so it is worth checking out if you are seeking franchise opportunities under 50K in the fast food market.
4. Best Franchises Under 50K in Children's Education: Snapology
Snapology is described as a children's enrichment franchise. It encourages learning through play, aiming to strike the balance between fun and education. It has multiple revenue streams thanks to its versatile programs that can be adapted for online learning, school classes, summer camps, scouting events and the lucrative children's birthday party sector. This home-based mobile business is one of the more popular franchise opportunities under 50K but always be open to exploring other options.
If you would like to invest in a low-cost mobile business but are not really interested in a children's franchise business, why not take a look at mobile business opportunities in the automotive sector? Although the costs to start a car wash might push you over your 50K initial investment, the earning potential can make it a very worthwhile venture, especially if you partner with an established brand that is recognized for its excellent reputation around the world.
Initial Investment
From $39,000. Educators and veterans receive a 10% discount on the Snapology franchise fee. There are also franchises for under 10K in children's entertainment and other industries if you need to keep initial investment costs well under 50K.
International Growth
Snapology has experienced a huge growth of almost 210% since 2018. As of 2021, it has 164 units worldwide. The company has grown with locations in the US, Canada and Mexico.
5. Leadership Management Inc.
Are you interested in helping organizations become more successful by coaching and training their employees? If owning a franchise in the business services industry sounds like a good fit for your personality, Leadership Management Inc. could be one of the best franchises under 50K for you. It has a range of training programs and online learning designed to help people reach their full potential. These products and services are accessible in more than 25 languages.
Initial Investment
From 20K. Veteran incentives include 80% interest-free financing on the franchise fee of $15,000. If you are researching business opportunities on a budget, be sure to check out franchise opportunities under 5K. Many of these franchisors are seeking franchisees in international regions.
International Growth
Founded in Texas, Leadership Management Inc. has marketed its coaching and training programs in more than 80 countries including the UK, Zimbabwe, Indonesia, Switzerland, Denmark, and Lebanon.
Conclusion
There are a number of franchise opportunities under 50K, which makes it possible for you to buy into well-established brands that have a global presence. Mobile businesses, home-based businesses and online programs are popular because they are usually quicker and easier to set up regardless of geographical location. Certain sectors such as commercial cleaning and children's educational franchises are viable options for franchisees who want to explore international territories while keeping their initial investment within the 50K mark. However, you should be mindful that this is an "initial" investment. Therefore, always calculate the real franchise cost before becoming an official franchisee.
While doing your research, be sure you check out the DetailXPerts franchise opportunity. We have dozens of US-based and international branches. Our franchise system is welcoming entrepreneurial-spirited prospects from all around the US and, more specifically, in Phoenix, Miami, Atlanta, Houston, New York, Orlando, Los Angeles, San Antonio, Dallas, and Boston to meet rising customer demand.
It is also well worth listening to Lance Hood of ARC Franchising's interview with DetailXPerts' President Ms. Angela Williams on how DetailXPerts started and why it is an excellent franchise opportunity to explore. It could be the perfect fit for your business goals and ambitions.