SERVPRO Franchise or DetailXPerts Franchise – Which One to Choose?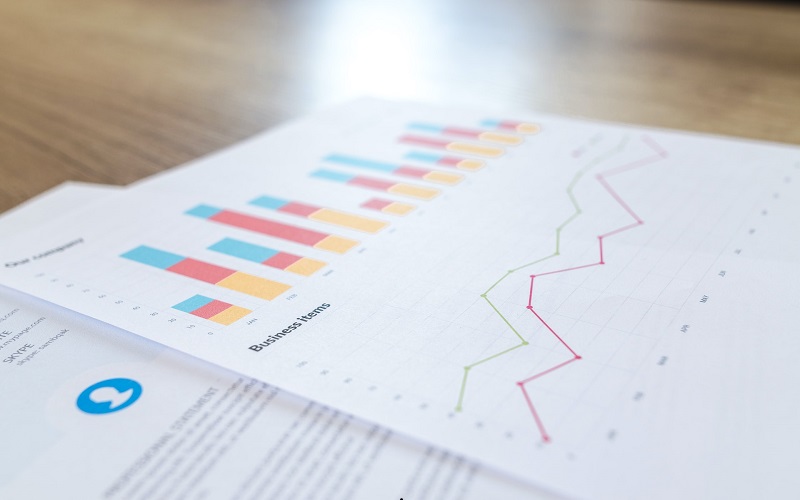 If you want to start a new business quickly with the support of an established brand, a SERVPRO franchise is an interesting consideration. So too is a DetailXPerts franchise. As well as providing a quick-start advantage, both businesses go above and beyond industry expectations when it comes to the services they offer. If you are serious about purchasing a franchise and are prepared to work hard, there are exciting opportunities to explore with both SERVPRO and DetailXPerts. However, which one is best option to your goals, ambitions and budget? Take a look at the following comparisons to help you with your decision-making.
Comparison: SERVPRO Franchise vs DetailXPerts Franchise
A SERVPRO franchise provides residential and commercial cleanup and restoration services. The target market is customers who need professional assistance after damage caused by fires, floods, storms, accidents or even criminal damage. As a franchisee, you could also target insurance providers, property management companies as well as educational and healthcare providers.
DetailXPerts is an eco-friendly franchise in the car wash and auto detailing industry. The target market is not just the "green" consumer or new car owners who take pride in driving a clean and sanitized car but also owners of second hand cars who want to maintain their vehicles. Convenience also influences the target market. For those who are short on time, DetailXPerts is a go-to solution, especially when mobile detailing units can deliver a service right to the customer's home or workplace. Franchisees can also utilize the brand's professional steam cleaning technology to enter the commercial cleaning market, targeting owners of commercial and residential properties with a sanitization services franchise.
Industry Statistics
SERVPRO Franchise
The restoration industry in the US is now worth over $200 billion according to Ibis data and demand for services will see strong growth over the next five years, 2021-2026. For example, older, more vulnerable properties, potential plumbing failures and flood damage. Climate changes caused more precipitation and this is creating growth opportunities for franchisees in this sector. This includes owners of a water damage franchise. Insurance industry research reveals that each day 14,000 people in the US will experience some sort of water damage emergency either at home or at work.
A SERVPRO franchise also taps into the commercial and sanitization market, which is experiencing strong growth, see the market statistics, below. However, much of this growth is because of the increased popularity of "green" cleaning technology. SERVPRO, however, is not marketed as a green cleaning business. Whereas DetailXPerts has built a solid reputation on its green credentials.
DetailXPerts
Industry statistics reveal the car wash and auto detailing market size in the US is $11.5bn in 2021. Experts expect market size to increase by 5.3% in 2021. Also, research forecasts that the US used car market to be worth more than $885 billion by the end of 2026. The rising demand (partly due to the availability of higher-quality used vehicles and competitive pricing) for used cars is also good news for the car wash and auto detailing industry. Customers are giving older cars more care and attention with regular maintenance and professional detailing to be able to keep the car for longer.
DetailXPerts also offers commercial cleaning and sanitization services. This market is an exciting one to watch if you are thinking about a franchise in this industry. Analysis shows expectations that the US professional cleaning services market will grow at a CAGR of over 6% from 2021-2026. The impact of COVID-19 also reflect this rise in demand. Relaxed social distancing protocols will also see an increasing demand for deep-cleaning services to maintain public spaces, safeguarding health and wellbeing.
Entry Barriers
The cost to invest in a SERVPRO franchise are as follows:
Initial investment: $168,000-$221,000
Franchise fee: $60,000
Cash requirement: $105,000-$110,000
Net worth requirement: From $100,000
Royalty fee: 3-10%
Ad fee: 3%
SERVPRO offers in-house financing or you can secure franchise financing elsewhere, such as rollover for business startups (ROBS).
The cost to invest in a DetailXPerts franchise are as follows:
Initial investment: $88,500-$195,500
Franchise fee: $35,000
Cash requirement: $35,000-$75,000
Net worth requirement: From $300,000
Royalty fee: 6%
Ad fee: 2%
DetailXPerts is very transparent about its costs – these numbers are accessible on the company's official website. Financial support is also available via associated third parties if you are looking for ways to get financing for your new car wash business.
Business Model of a SERVPRO Franchise vs DetailXPerts Franchise
SERVPRO
SERVPRO has been franchising since 1967. As a SERVPRO franchise owner, you will build your business by offering customers a rapid response service for fire or flood-damaged homes and businesses. Cleanup and restoration services also include mold mitigation and cleaning carpets and upholstery. You can also add ancillary services to a SERVPRO franchise to encourage the growth of your business. For example, you could offer storage facilities, rubbish removal and site clearing or commercial kitchen vent hood cleaning.
If you already own a mitigation business, you can convert it to a SERVPRO franchise. This way you will follow the company's branding instructions with regards to what equipment and cleaning products that they use. If you don't have experience in this market, SERVPRO offers a 15-day training program at the corporate campus to explain restoration and mitigation procedures and teach franchisees the skills that they will need.
Note, a SERVPRO franchise cannot be run from home. Neither can it is a mobile business. You will have to run your business from a warehouse/office location, such as in an industrial or commercial business park area.
SERVPRO is seeking new franchisees throughout the US and Canada. However, give careful thought as to where you plan to set up your SERVPRO franchise restoration business. Geographical location is important because some parts of the country are more prone to flood damage than others. Researching the most expensive states for insuring home/commercial properties will give you a good indication of the areas that are more susceptible to storms and higher rainfall.
DetailXPerts
DetailXPerts was founded in 2004. It started franchising four years later in 2008 and has steadily gained recognition in the car wash and auto detailing industry as a successful eco-friendly business. Its innovative water-saving steam technology and eco-friendly biodegradable products clean and sanitize cars and other vehicles with exceptional results. Its green business model is a lucrative one for franchisees who are interested in green cleaning franchise advantages. Research shows that people are willing to pay more for green services. Partnering with a sustainable business offers exciting opportunities in the "green" cleaning sector that continues to go from strength to strength.
Furthermore, DetailXPerts is now much more than a successful water-saving truck and car wash. Franchisees can expand or diversify by offering B2B sanitizing services or similar services within the sanitization and cleaning market. The brand's tried-and-trusted technology is super-efficient at killing viruses with steam to create a sanitized, healthy environment for customers who are more mindful than ever of hygiene since COVID-19.
DetailXPerts also prides itself on flexible business models to broaden its appeal with potential franchisees. You can open a free-standing auto detail shop. Or you can take ownership of one or more mobile auto detailing units. As you grow your business, you can even incorporate both types of businesses to gain more customers and increase profits. These choices are key to giving you more control over your initial investments, the hours that you work and the business profits you generate.
Finally, DetailXPerts has a world-class coaching program in place that sets it apart from other franchise systems. It has spent years refining and improving its franchise training to ensure you get all the experience. Moreover, you will get follow-up support you need to reach your goals within the market you have chose. If this franchise appeals to you, the next big decision is where do you want to work in the world? DetailXPerts has opportunities in the USA and internationally.
Conclusion
Both of these franchises provide plenty of opportunities in growing markets if you are prepared to work hard. However, you should pay attention to the real franchise cost. It will cost you twice as much to own a SERVPRO franchise compared to partnering with DetailXPerts. Also, think carefully about your work commitments and the nature of the work. As a SERVPRO business owner, you need to be available 24/7 to respond quickly to emergencies when disaster strikes. Furthermore, you will usually be dealing with customers and clients in stressful situations. They will need urgent restoration services under challenging circumstances. Is this a good fit for your personality?
Alternatively, if you are drawn more to a successful green business with lucrative target markets in both the car wash world and the commercial cleaning market, DetailXPerts could be your next big career move. It is much more affordable than a SERVPRO franchise from the outset. You also have the choice of running a mobile business or operating from a fixed location, or both! To get a better understanding of this line of work, check out the DetailXPerts franchise opportunity and download our Free Franchise Info Kit.
Also, take a moment to follow DetailXPerts on LinkedIn where we welcome you to join our business and franchise conversations.