7 Ways Virtual Team Building Can Help Your Auto Detailing Business Grow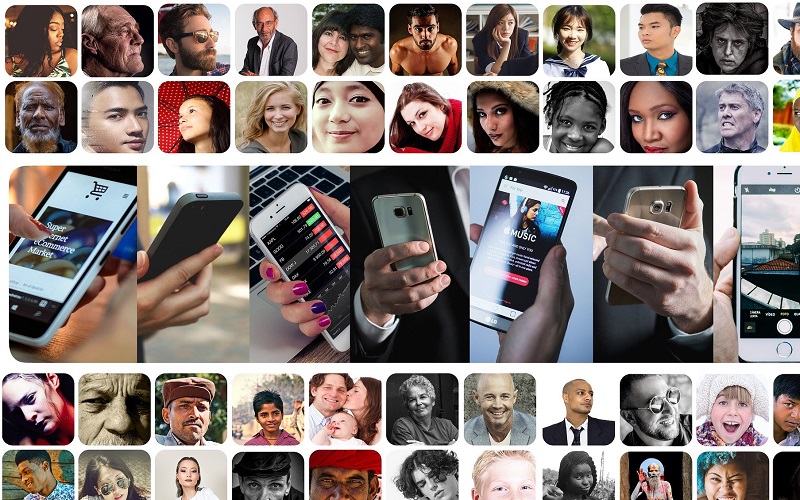 The traditional office environment has changed considerably over the years. New technology and tools, the latest software and improved communications all make using a virtual team so much easier and effective. Having team members in different physical locations around the world is now easily achievable and can greatly contribute to the success of your auto detailing business. Furthermore, incorporating different time zones and cultures brings more flexibility and diversity to both small businesses and larger organizations.
Data analysis reveals that 53% of companies are using more virtual teams compared to only three years ago. Globally, 62% of businesses now have a flexible working policy. Some industries have adopted more remote working strategies than others. These include finance and insurance, IT and telecommunications and also management.
The global pandemic almost instantaneously created a huge demand worldwide for a virtual team workforce. According to statistics, video conferencing firm Zoom was the most used virtual team app for remote work in the US (36% workers used it) during the global pandemic in 2020. Business reports confirm Zoom's acquisition of a cloud-based call center operator for $14.7 billion. This suggests Zoom is confident that remote working won't be short-lived and gives us an insight into how the digital future will shape the way we work.
7 Advantages of Hiring a Virtual Team
Your auto detailing business will always need team members to clean the interior and exterior of vehicles with specialized equipment. There are some jobs that must have employees physically present on-site as opposed to online. However, even in a physical hands-on business it is possible to work out a hybrid arrangement. Statistics tell us that 49% of organizations used a combination of virtual and location-based working. Outsourcing some tasks or jobs can help you grow your auto detailing business and boost profitability.
1. Hire Top Global Talent for Less
It becomes much easier and quicker to grow your auto detailing business if you have the best people working for you. However, it is costly to hire an experienced, full-time employee on a very high salary. This doesn't mean you have to miss out on accessing top global talent. Hiring them occasionally as virtual team members allows you to benefit from their expertise and experience on a more affordable basis. For example, if you want to boost the profile of your car wash with highly effective car detailing marketing ideas, an expert freelancer or top-notch agency hired on a temporary basis could work to your advantage and bring in more customers. 
Furthermore, reducing operational costs, such as payroll and overhead costs for office rent and maintenance, see below, can increase overall revenue. Alternatively, it may help you allocate more money to paying an additional auto detailer salary. Hiring more detailers will help you grow your business.
2. Save Money (and the Environment) by Reducing Real Estate Costs
You don't need to provide office space for a virtual team Therefore, the money you would have spent on renting or purchasing office space can be re-allocated elsewhere within your auto detailing business to help boost growth. For example, you could invest more in the best car detailing equipment and technology.
It is also more environmentally friendly to use less office space. This is a smart business decision if you want to more to build and grow a green car wash. The global green technology and sustainability market size is expected to grow at a CAGR of 26.6% to reach USD 36.6 billion by 2025. It was USD 11.2 billion in 2020.
3. Effective Communication and Improved Productivity
The latest productivity software enhances communications and teamwork. An efficient virtual team will communicate regularly and update your other employees with work schedules, time management, tasks and goals. This helps to improve employee productivity and keep all team members in the loop.
4. Flexible Working and Reduced Employee Turnover
Absenteeism and a high employee turnover can slow down the growth of your auto detailing business. However, a virtual team can make a positive difference. Flexible schedules appeal to employees. Studies have shown that employees perform better when they are given more control over when and where they work. It gives them a better work-life balance. A flexible timetable can help to boost morale and increase job satisfaction.
Note, it is important to take the remote team recruiting process as seriously as you would when employee recruiting for auto detailing jobs on site at your car wash. This includes carefully reviewing applicant resumes and checking references.
5. Hire on Demand
If you are short-staffed you can hire a virtual team member on demand to ensure productivity is not affected. Working with the same reputable freelancer/s or agency regularly is a good idea. Building up trust and a relationship with remote team members helps to secure their loyalty and availability. It also means they become more familiar with your car wash business and brand values, thus becoming a more effective member of the team.
6. Delegate Managerial Tasks and Responsibilities in Human Resources
If you are running a busy auto detailing business it is important to delegate responsibilities. You simply won't have time to micromanage situations and do everything from washing cars to processing payroll. Research from the Society of Human Resource Management (SHRM) reveals that departments within a business most likely to rely on a virtual workforce are HR, management, sales and finance. If you can successfully delegate, you can focus on leading your team and developing growth strategies for your car wash business.
Here are some of the tasks you may decide to delegate to a virtual team employee:
Hiring someone to oversee managerial tasks and activities
Outsourcing HR responsibilities when you are recruiting or need help with employee management
Delegating accounting and financial tasks, such as handling payroll
7. Use a Virtual Team to Maximize Working Hours
Remote workers don't need to stick to traditional 9-5 working hours with a commute at each end. Instead, a global workforce can work across different time zones to get more achieved in a working day. Moreover, this helps to boost productivity of your auto detailing business. This is particularly useful for such things as online promotions, creating content for your car wash website, updating social media and using Facebook for business. You can build an engaged audience for your auto detailing business by using a virtual team that can share responsibilities for updating content 24/7.
Conclusion
Sharing your workload with virtual team members can help you grow your auto detailing business. Outsourcing certain tasks is often more cost-effective and productive. Moreover, you can hire talented people on demand who know how to drive up sales, strengthen your online presence, help you meet organizational goals and bring more customers to your car wash. Furthermore, flexible working arrangements tend to boost employee morale and increase productivity. This is important because attracting and retaining talent can be hard for a small business.
If you want to grow a successful car wash business, make sure you check out the DetailXPerts franchise opportunity. We support our franchisees every step of the way. This support includes enabling and assisting you to build a highly productive team that will ensure the smooth running of your business.
Don't forget to sign up for our franchise newsletter. This will keep you up to date with market trends and industry developments.