Using Twitter for Business: How to Attract and Retain Clients for Your Auto Detailing Business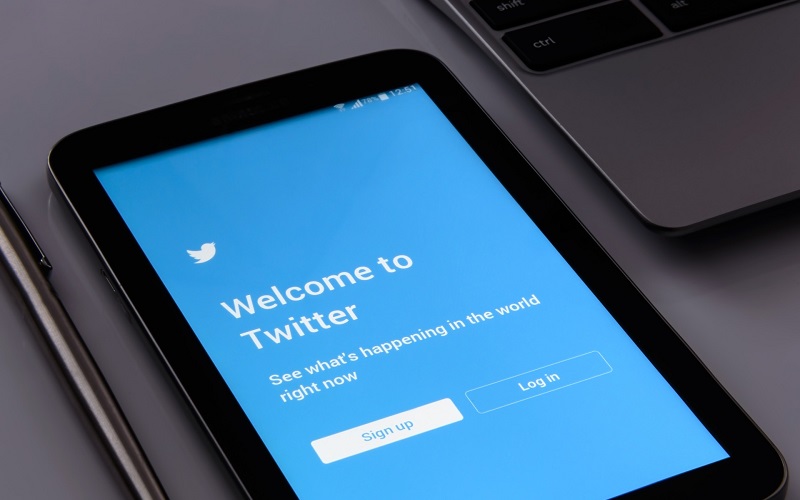 Being active on social media platforms can help to raise the profile of your car wash or auto detailing business. This includes using Twitter for business to boost your social media presence when you want to attract and retain more customers.
Twitter is an online service used for sending and receiving short messages called tweets (up to 280 characters). This type of "microblogging" is a quick and effective way to communicate in real-time with your customers and potential customers. Twitter is also commonly used for online social networking, which is a great way for you to connect with your target audience, build relationships with clients and strengthen your brand.
According to Internet Live Stats, around 500 million tweets are sent each day. That's about 200 billion tweets per year. In 2021, 42% of adults in the US aged between 18 and 29 used Twitter while 27% of Twitter users fall into the 30-49 year old age group. Research tells us that people mostly use Twitter to catch up on trending topics and comment on live events or other areas of high-interest in entertainment, media, politics and business.
The impact of internet on business is huge. Twitter, for example, is a good marketing tool for a detailing business and will boost your online visibility. You can share short, snappy content with your customers instantly and keep them updated with prices, promotions, services and so on.
Top Ways to Attract and Retain Customers When Using Twitter for Business
If you have an internet connection and a mobile phone or computer, you can start using Twitter for business once you have set up an account. Creating your Twitter profile is done in 3 simple steps:
1. Upload photos: Your profile photo is typically your business logo that should fit neatly into the small circular space. Your header photo is a larger image displayed at the top of your profile. Twitter for business recommends that your header photo should be an "ever-changing" billboard showcasing what's new at your car wash. It could be upcoming promotions or loyalty program updates. Use high-quality photos to create a professional first impression when people visit your Twitter page.
2. Add your name: Your account name is added after the @. For example, @DetailXPerts. You can use up to 15 characters. Your display name can be longer (up to 50 characters) and it sits above your account name. This is usually the name of your business.
3. Write a short company description (bio): Introduce your auto detailing business or car wash in 160 characters. Tell people what you do and highlight what you can offer your customers. For example, "DetailXPerts' unique chemical-free, steam-cleaning process protects your car's finish and the environment for a cleaner car and a brighter future!" Don't forget to add a link to your website and your location.
Set the Tone
Using Twitter for business isn't a form of rigid, formal communication. If you want to connect with customers and get more followers, aim for a friendly, conversational tone on your Twitter feed. You can download the Twitter brand voice worksheet to help you find your "voice", one that is welcoming and shows some personality.
However, be mindful that you are using Twitter for business purposes. Therefore, Twitter etiquette always comes into play when you are communicating publicly or through private messages. Even though you may adopt a chatty, casual tone in tweets, always be polite and professional. Strike a balance between promoting your business and providing useful, organic content instead of repeating the same tweets over and over again.
Use Hashtags on Twitter to Reach Your Target Audience
When 500 million tweets are posted online each day, it is easy for a tweet to sink without a trace when using Twitter for business. Therefore, it is important to make it easier for your target audience to find you. The way to do this effectively is by using hashtags. A hashtag is created when you use the symbol # before a relevant keyword. This makes it much easier for people to follow topics that interest them. Moreover, tweets with hashtags get twice as much engagement.
Popular car wash hashtags are: #carwash #detailing #autodetailing #carcare #carcaretips #mobiledetailing. Twitter help center recommends using 2 hashtags per tweet.
Strategize Ways to Incorporate Twitter Into Your Marketing Efforts
Using Twitter for business is a powerful marketing tool but don't rely on it solely for all your campaigns. For example, use Twitter in conjunction with Facebook for business to enhance your collective marketing efforts and goals to maximize success. As with any online marketing strategy, be organized and consistent when it comes to uploading content.
You can enlist the help of an online scheduling tool such as Buffer or Hootsuite to save time and to schedule tweets more efficiently. You can also improve your Facebook for business by running paid Twitter ad campaigns, see below.
Optimize Marketing Goals with Twitter Ads
Twitter is free to use but you can maximize your social media marketing opportunities and promote your car wash with paid Twitter Ads. You can also customize your ads to suit your budget and there is no minimum spend. It is important to pinpoint your campaign objective when using Twitter for business to help achieve your marketing goal. Twitter gives you options to make this task easier. Your objective could be one of the following:
Get people to watch your video
Drive people to your website
Get more followers and build an audience for your account
Get people to install your app (e.g. this could be an app that allows customers to schedule and pay for a car wash via their smartphone)
Using Twitter Ads to build awareness, get people to convert or take action all helps to attract and retain customers to your auto detailing business. There are other digital marketing trends worth exploring too when you want to target customers.
Upload Photos of Detailing Jobs to Boost Engagement
Photo-sharing makes Instagram for small business a hugely successful marketing platform. People love looking at photos on Twitter, too. According to Twitter analytics, tweets with images drive more engagement and generate more responses than a written text on its own. If you are using Twitter for business, share photos of your detailing work. It is the perfect opportunity to showcase the skills and expertise of your team.
Go to the Tweet compose box, then simply click on the photo icon to upload a photo or video of your best detailing work from your phone. If someone likes what they see it could lead to a sale. You can also send photos in Direct Messages if someone contacts you directly about what kind of detailing work you do. This helps to build relationships with customers.
Share Videos of Your Car Wash in Action to Encourage Retweets
Sharing videos also boost engagement on Twitter. If your tweets are interesting, informative and engaging, people are more likely to retweet (re-posting a tweet) them. This helps to further your reach on Twitter. Educational content, tips, information and resources are great for attracting the attention of your audience. How-to-guides are helpful and interesting, too. For example, when using Twitter for business you could include a video that highlights 5 steps to car sanitization to show how your detailers achieve high-quality results.
Tweet about Car Detailing Business News to Start Conversations
People love to share their opinions on Twitter. Start conversations by sharing industry news and trending topics in the car wash industry and ask your followers for feedback. Tweeting questions is a great way to interact with your customer base and get a better understanding of their likes and dislikes. You can also run polls on Twitter, see below, to kickstart conversations.
Run Polls to Encourage Ongoing Discussions When Using Twitter for Business
Polls are a quick and fun way to engage with your followers and encourage industry-relevant discussions. It is a great way to discover what your target audience feels about a topic relevant to your car wash. For example, you could ask the question: "When choosing a car wash, is the use of environmentally-friendly cleaning products important to you?"
Yes, absolutely!
No
Not sure
You can also create a poll on your car wash Facebook page when you want to start a conversation with your customers.
Regularly Tweet High-Quality Content
Research tells us you can get the most out of using Twitter for business by tweeting 1-2 times per day. If you can't manage this, focus on quality over quantity. It is more beneficial in terms of engagement to post interesting content once or twice a week rather than publishing 5-10 tweets per day that are of no interest to your customers. If you need help generating content, consider outsourcing Twitter tasks to a virtual team member with social media experience.
Note, once your tweet goes live, you can't edit it. So check all the details are correct, especially if you are running promotions. You can, of course, delete a tweet but aim to get it right first time. It is important to create a professional impression if you are using Twitter for business.
Using Twitter for Business to Provide Customer Support
Important social media tips for car wash success include interacting with your audience. Let your Twitter followers know that you are listening to them and are available to answer any queries about your auto detailing services or address any concerns. Invite them to DM (direct message) with their contact details, so you can continue the conversation privately. Businesses that offer great customer service tend to retain more clients, which is key to brand loyalty. You can also highlight your customer support in your Twitter business bio by writing: "Need help or got a question?" Then link to your website customer care page where you can include FAQs and your contact details.
Conclusion
Using Twitter for business is highly recommended when you want to attract and retain clients for your auto detailing business. It is free to use with the option to pay for Twitter Ads when you want to level up your marketing efforts. You can also log in to analytics.twitter.com to use the Tweet Activity Dashboard to see how people engage with your tweets in real time and get insights into who your audience is. Keep tweets short, relevant and engaging. Above all, tweet regularly to keep your customers interested and ensure that your business is at the forefront of customers' minds when they need the services of an auto detailing business.
Check the DetailXPerts franchise opportunity – we offer excellent marketing support as part of the package, including social media marketing to help you attract and retain more customers for your business.
Once you have created your Twitter account take a moment to connect with DetailXPerts on Twitter to stay on top of trending events and conversations in the auto detailing world.