Top 5 Steam Car Wash Franchises on the Market Today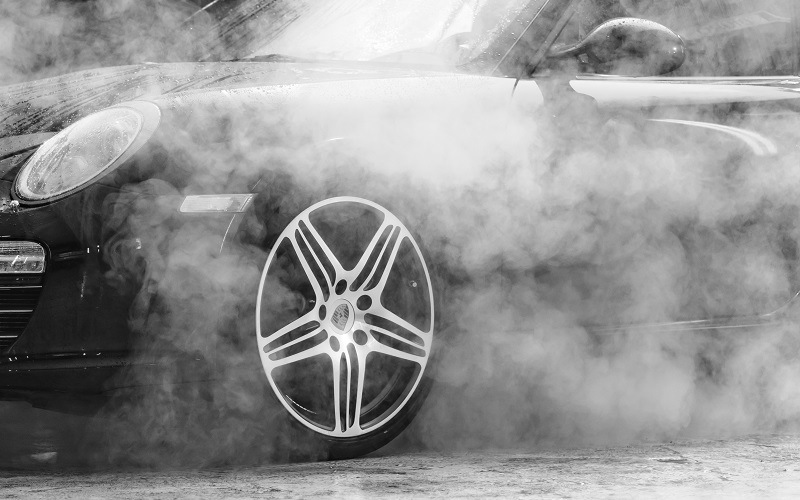 The high water consumption of traditional car washes is a serious and ongoing environmental issue. This is particularly prominent now that climate change ranks among the top concerns of people around the world. Therefore, investing in steam car wash franchises could be a very smart business and ecological move. This type of car wash uses high-pressure steam to clean and sanitize cars and other vehicles. The exceptional results, environmentally friendly credentials and ever-increasing numbers of satisfied customers suggest that a steam wash is a good business opportunity today.
5 Steam Car Wash Franchises Opportunities
Before you invest in a franchise, it's important to research what type of car wash aligns with your goal and values. For example, if running a green car wash business is your main priority, then a steam car wash franchise is certainly an attractive prospect. However, not all steam car washes are equal. Some franchises simply incorporate optional steam cleaning services into a traditional automatic car wash business. Only a select few build their entire brand and reputation on cleaning cars with steam. Note the differences as you assess the following franchises:
1. DetailXPerts Eco Auto Spa
DetailXPerts is more than just an eco steam car wash franchises. It is a steam cleaning company that successfully utilizes the power of steam across the automotive industry and the commercial cleaning sector to maximize profits for its franchisees. These markets are predicted to yield strong growth. The car wash market is on track to reach USD 20.74 billion by 2028 while commercial cleaning is now considered an "essential" business as more people return to offices and public places after the global pandemic. Research suggests the global cleaning services market is projected to reach USD 100.11 billion by 2028, growing at a CAGR of 6.17% from 2021 to 2028.
DetailXPerts' brand values have always been shaped by sustainability and credibility right from the start when the company began franchising in 2008. Its mission was to do more for people and the planet while delivering optimum cleaning performance thanks to innovative steam technology. It is a green business where water conservation underpins this highly successful steam car wash franchise. DetailXPerts uses less than 1 pint of water to steam clean an average-size vehicle. Compare this with the 350 pints per vehicle consumption of a traditional car wash. The green credentials are further supported by the use of cleaning materials that are eco-friendly and do not damage the environment.
DetailXPerts is looking for leadership qualities in potential franchisees who are capable, competent and confident when it comes to taking a proven concept and using it to build a successful steam cleaning business. The company offers a world-class coaching program and promotes different business models such as free-standing auto detailing shops, mobile detailing units or a combination of the two, highlighting the multiple benefits of a steam cleaner for your car wash.
Initial investment ranges from $88,500-$195,500. The franchise fee is $35,000. DetailXPerts has strong relationships with third parties to help you secure financing for a steam car wash franchise. It is the perfect opportunity for ambitious franchisees who are looking for their next rewarding challenge in business ownership where hard work and a passion for eco innovation pays off.
2. Twist Eco Car Wash
Twist is a franchise chain of mobile and location-based car washes that has been using steam technology to clean and sanitize cars since 2009. It also uses eco-friendly, biodegradable products and cleans with steam to help reduce water consumption at the car washs. Twist partenrs with DetailKing, a global company that specializes in steam cleaning equipment. Twist business models include a mobile car wash and a car detailing spa. Moreover you can choose to become a Master Distributor of steam cleaning systems.
Investment varies considerably depending on which Twist business model you choose. However, in general, investing in a steam car wash franchise can range from $50,000 to $100,000 or more depending on the size and success of the franchise. Twist and DetailKing offer a range of flexible funding programs for raising capital.
3. Ecoline Wash
Ecoline Wash started in 2011. It is a mobile business model, so you will operate your steam cleaning business from your own van. You can market yourself as a steam car wash franchises. Moreover, you can expand your business by providing steam cleaning services in customers' homes to clean and sanitize sofas, armchairs, mattresses and so on.
According to Ecoline Wash, ideal franchisees have a lively entrepreneurial spirit and good interpersonal skills. You will receive help installing the latest steam technology equipment in your van. Company collateral advises that franchisees need "adequate financial resources" to get started. Investment costs are available on request. As a guide, you will need initial capital to purchase your own van and steam cleaning equipment.
4. Eco Shine Steam Car Wash Franchise
Eco Shine was founded in 2008 and now franchises environmental car cleaning services throughout Europe with ambitions to build a global brand using steam cleaning technology. Like the other steam car wash franchises, water conservation is the brand's USP. Eco Shine uses around 5 pints of water to steam clean a car.
This franchisor is looking for entrepreneurs who want to add a steam cleaning service to their existing business. For example, gas station or a car repair workshop. Franchisees get a startup package that includes steam cleaning equipment, training and support. Eco Shine describes its franchise opportunity as a "low upfront investment". But this doesn't break down the numbers on its website. However, more details are available if you contact the company. Planning your car wash startup costs is very important, so be sure to identify all your expenses.
5. Eco Wash Express
Eco Wash Express started in Cumming, GA, and is operating since 2012. It only uses steam cleaning as part of its car wash program. This is because it incorporates a traditional water-wash conveyor tunnel service in its business model. Therefore, it is not exclusively a steam car wash franchise that you can market it as a "green" business. If you want to partner with an international brand with a range of car washing services including steam cleaning and detail services, this franchise is looking for entrepreneurs who can invest up to $100,000. Alternatively, check out other car detailing franchises that might interest you more.
Conclusion
A steam car wash franchise is still a relatively new concept for many customers but it has never been more relevant or important due to rising environmental concerns. You can expect a strong return on your investment, if you partner with a franchise brand that has successfully built a reputation as a green business prioritizing water conservation. Speak to other franchisees and check out reviews. A franchisor should also be clear about investment requirements and ongoing costs. This kind of information should be easily accessible on company websites to help you make an informed choice.
Check out the DetailXPerts franchise opportunity. It uses state-of-the-art steam cleaning technology that is good for the car, good for the people, and good for the environment. Franchisees also benefit from a world-class coaching program that supports new business owners from startup to success. Furthermore, DetailXPerts understands the importance of transparency in business, especially when it comes to investment and ongoing costs. You want to partner with an established green steam car wash franchise with a great reputation? DetailXPerts will welcome you with an appealing franchise package that offers lucrative opportunities in both the car wash industry and the commercial cleaning sector.
Also, take a moment to view this short video in which one of our franchise owners explains why he chose DetailXPerts in light of California's drought regulations and lack of serious competition in the steam car wash sector.