Starbucks Franchise or DetailXPerts Franchise – Which Is Better for You?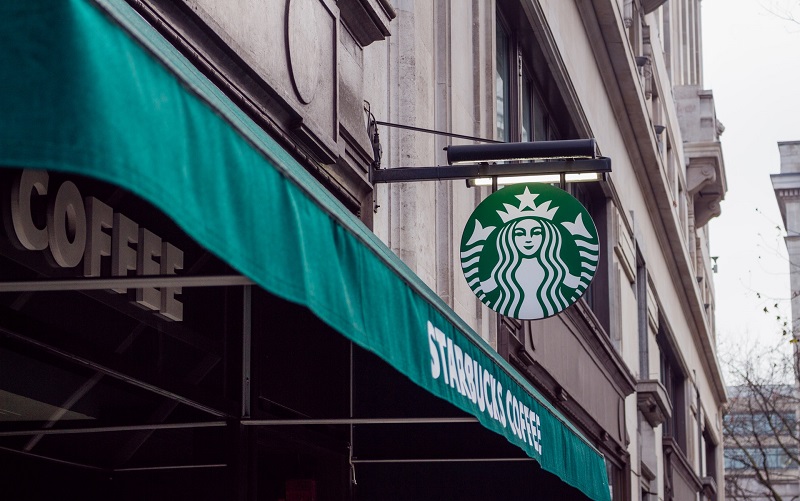 Coffee or cars? If you are instinctively drawn to one or the other, it could open up a whole new career path for you as a business owner. Should you consider a Starbucks franchise? Or is investing in a DetailXPerts franchise a more lucrative opportunity and possibly a better fit for your goals, ambition and budget? We compare both businesses to give you a better idea of the different industries, demand, investment costs and growth potential. It is important to note that while a Starbucks franchise is not the typical franchise model, it does offer licensed stores if you are eligible for a partner of the brand.
Comparison: Starbucks Franchise vs DetailXPerts Franchise
Industry Statistics and Growth
Starbucks
Founded in 1971, Starbucks is a multinational chain of coffee houses that sells food and drinks. The coffee conglomerate was badly hit during the Covid-19 pandemic with hundreds of stores shuttered across the US. However, drive-thru trade picked up considerably due to the dine-in restrictions and social distancing rules. Starbucks has 32,000 stores in 80 countries and plans to open an additional 22,000 stores by 2030. The company announced that drive-throughs (drive-thrus) will be a priority at these new locations.
Reports show that the global coffee market is at around US$102.02 billion big in 2020 and experts expect it to grow at a 6% CAGR from 2021-2026. This industry growth prompts many entrepreneurs to inquire about a Starbucks franchise. The drive-through market also continues to grow among the major chains. Starbucks is banking on this trend continuing and plans to make drive-thru success part of its coffee shop post-pandemic recovery.
DetailXPerts
Founded in 2006, DetailXPerts is an eco-friendly truck and car wash franchise. It is now one of the top steam car wash franchises having successfully carved out a strong presence in the car wash and auto detailing industry since it began franchising in 2008. The latest industry statistics look very promising. The figures have leaped up in the last six months alone. The car wash and auto detailing market in the US is now worth $13.1 billion and it has seen a growth of 9.4% in 2021.
Thanks to the success and effectiveness of its advanced steam-cleaning technology, the owner of a DetailXPerts franchise can also diversify and capitalize on the thriving commercial cleaning market. Industry figures show that there continues to be a strong demand for professional cleaning services and the market is expected to grow at a CAGR of 6% from 2021-2026.
Some think that the increased popularity of "green" cleaning technology is responsible for driving growth within this sector. According to market trends, the global green cleaning products market is estimated to be US$11.6 billion by 2029 and grow at a CAGR of 11.8%. DetailXPerts eco-friendly business is well placed to meet increased demand for green cleaning. It utilizes the power of steam and eco-friendly organic materials to offer sanitization and sterilization services for commercial buildings, educational facilities, offices, residential cleaning services and so on.
Entry Barriers
Starbucks operates differently from other franchise companies. A Starbucks franchise is not something you can simply buy into. The company prefers to retain ownership of all its stores to ensure continuity throughout the chain. However, although you can't buy a Starbucks franchise, licensing may be an option. This means that you are licensed to use the Starbucks logo and sell Starbucks coffee at a specific location, such as a supermarket, university campus, within a business building, in a mall or at an airport. The cost of "renting" the Starbucks brand is:
Licensing fee: From $315,000
Net worth requirement: From $700,000
If you don't want to go down the licensing route, you can explore other coffee franchise opportunities. Check out companies such as The Human Bean franchise that is successfully capitalizing on the drive-thru coffee trend. Scooters Coffee or Ziggi's Coffee are other considerations, too.
The cost to invest in a DetailXPerts franchise are as follows:
Initial investment: $88,500-$195,500
Franchise fee: $35,000
Cash requirement: $35,000-$75,000
Net worth requirement: From $300,000
Royalty fee: 6%
Ad fee: 2%
DetailXPerts is committed to helping its franchisees every step of the way. It is transparent about franchise cost and has strong relationships with third parties who can help with financial assistance. For example, independent financing specialists or helping secure an SBA loan for franchise. DetailXPerts also offers excellent training and ongoing support for its franchisees.
Business Model of Starbucks Franchise vs a DetailXPerts Franchise
Starbucks is shaking up its traditional business model that initially revolved around the dine-in experience. It plans to make drive-throughs a priority at its new locations. This offers a speedy, convenient option to coffee drinkers who want to grab a coffee while on the road. As there is no Starbucks franchise business model, licensing is the way into this business. However, finding the right location is key if you want your application for a Starbucks license to be successful. Ideally, your existing business or building will be in a high-traffic area with the potential to earn high-profit margins.
DetailXPerts is an established green business with a proven business model to help franchisees start up and grow their car wash successfully. Flexibility underpins the success of this franchise. You decide what type of business is going to work best for you. Choose from free-standing auto detail shops or mobile detailing units, or a combination of both when you want to accelerate your growth and maximize profits. These business models open up lots of opportunities to explore different target audiences. For example, the popular mobile detailing option successfully targets customers seeking convenience. As well as cleaning cars, trucks, boats and other vehicles, you can also promote your mobile services to customers in the commercial cleaning and sanitization services market.
Conclusion
You can't claim ownership of a Starbucks store, so investing in a Starbucks franchise isn't an option. However, that's not to say you have to put your cappuccino dreams on hold. You could open a licensed Starbucks coffee shop. There is a catch though. Ideally, you need to already own an existing business that is considered a suitable home for a Starbucks store. This is usually somewhere with a high footfall such as a busy office building, hotels, hospitals or similar. If you can't provide the relevant business information, it is unlikely that you will be given permission to become a licensed Starbucks store owner.
If you want to invest in a franchise, DetailXPerts welcomes entrepreneurs who want to become independent business owners. Submit your DetailXPerts Franchise Application to initiate your first steps towards owning your own business. We will let you know more about our franchise opportunity within this growing industry. One that meets the demand for a green business model using steam cleaning technology and eco-friendly products.
Finally, take a moment to sign up for our franchise newsletter to keep up to date with the latest business and franchise industry news.