How to Join a Franchise Business in the Automotive Industry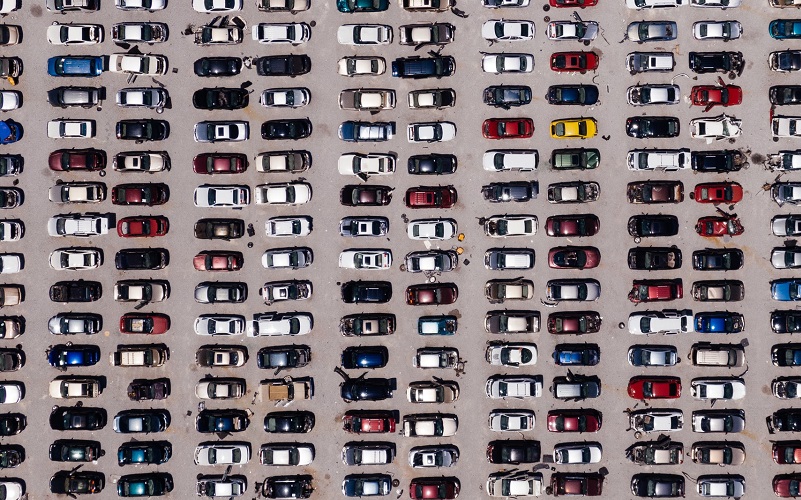 Is 2022 going to be the year when you join a franchise business and enjoy the freedom and the control of being your own boss? Before you make up your mind, it is important to take a look at the franchise industry's performance pre- and post-pandemic. Statistics reveal there were 773,603 franchise establishments in the United States in 2019. Around 8.43 million people were employed by these franchise businesses. The economic output of U.S. franchise establishments was around 787.5 billion U.S. dollars.
Unfortunately, 2020 was a very challenging year due to the impact of Covid-19. It was tough on everyone regardless of occupation, profession or industry. Franchise establishments declined by 2.6%. However, there is good news based on the International Franchise Association's (IFA) economic forecast for 2021. Experts expect that by year-end, the number of franchise establishments will grow at a rate of 3.5% (780,188 franchise establishments). This is an increase on pre-Covid figures in 2019. This growth and optimism look set to continue in 2022. Moreover it opens up lucrative opportunities for those individuals who want to fulfil a dream of business ownership in the automotive industry.
5 Reasons to Join a Franchise Business in the Automotive Industry in 2022
If you feel ready to join a franchise business, the automotive industry has a lot to offer with the different sectors already showing signs of growth for the year ahead. Here are some of the main reasons highlighting why 2022 is going to be an excellent year to join a franchise business in the automotive industry.
1. Affordable Funding for Those Wanting to Join a Franchise Business
When borrowing costs are cheaper it makes it much easier for you to join a franchise business. The Federal Reserve cut interest rates during the pandemic, which is a common procedure when the economy can do with a much-needed boost. It is also great news for entrepreneurs who want to act now and access affordable funding. For example, you could take advantage of low interest rates and secure an SBA loan for franchise or enquire about funding through a franchisor loan if you want to join a franchise in the automotive industry. However, these all-time low interest rates won't last forever. Economists predict rising rates in 2022 or 2023, so always be mindful of potential changes when borrowing for a business startup, such as a car detailing franchise or similar.
2. Post-Pandemic Trend for Business Ownership
High unemployment during the pandemic forced people to rethink their future and seriously question the concept of job security. For many, losing their job and the abrupt economic downturn in 2020 was the push they needed to step outside their comfort zone and think about starting a new business. Working for themselves and turning their effort into profit. The Census Bureau has reported an upsurge in new businesses throughout 2021.
In previous economic downturns, the growth of franchising expanded faster than independent businesses. This largely comes down to the success of the franchise business model that offers franchisees ongoing support and stability as they find their feet as new business owners. Data predicts that franchising will experience a net gain of 26,000 businesses by the end of 2021.  If you are considering automotive franchise opportunities, now is the time to act and join a franchise business that will support you, helping you to fulfil your goals and ambitions.
3. Take Advantage of Growth Sectors in the Automotive Industry
The recovery and resilience of franchising are sector-specific. The automotive industry is here to stay and offers business opportunities in many of these sectors. If you're smart about it, you can take advantage of several growth sectors in one. For example, steam car wash franchises can also tap into commercial cleaning to accelerate business growth and maximize profits. Industry statistics show the US car wash and auto detailing market experienced 9.4% growth in 2021. Meanwhile, experts project that the US professional cleaning services market will grow at a CAGR of over 6% from 2021-2026.
The car rental sector is also showing signs of strong growth, which makes a car rental franchise a worthwhile consideration. Statistics show that the car rental growth is expected to show an annual growth rate of 8.9% from 2021-2025, resulting in a projected market volume of 31,068 U.S million dollars by 2025. If you can enlist the support of an established franchisor, you could get off to a great start in 2022.
4. Greener Automotive Industry is Good for Business in 2022
If you want to join a franchise business in the automotive industry in 2022, partner with the green franchise brands that are committed to better sustainability. Not only is an eco-friendly business model better for the environment but it also meets increasing consumer demand for green products and services. If you can meet this demand, your new business has the potential to grow and do very well. Check out franchises that specialize in green car washes, electric car leasing or a green steam detailing business that exclusively uses green products to clean cars.
5. Consumer Confidence Returns
Consumer spending was vastly down in 2020, which was a huge blow to many businesses. However, the latest reports clearly suggest that consumer spending is strong and the US economy is returning to pre-pandemic levels. A boost in consumer confidence is exactly what you want to hear if you plan to join a franchise business. Travel restrictions have been lifted, people are on the move again, they're using their cars and once more relying on personal transportation. Therefore, potential opportunities are opening up in the automotive industry from a car leasing franchise to a car dealership franchise.
Conclusion
The future of franchising is looking bright for the automotive industry in 2022. Therefore, if you want to join a franchise business, there is no time like the present. Start your due diligence and research now so you can get the new year off to a flying start. Take advantage of the positive post-pandemic developments from more accessible funding to the strong growth in certain automotive sectors.
DetailXPerts' resilient franchise business model is well established. We are here to support our franchisees through the good and bad times. Download our Free Franchise Info Kit (available at the top right section of the page) to learn more about DetailXPerts' franchise opportunity.
If you are seriously thinking about business ownership, sign up for our monthly franchise newsletter to keep getting informative articles like this plus many more insights from the franchise world.