10 Tasks You Should be Hiring Freelancers to Do for Your Car Wash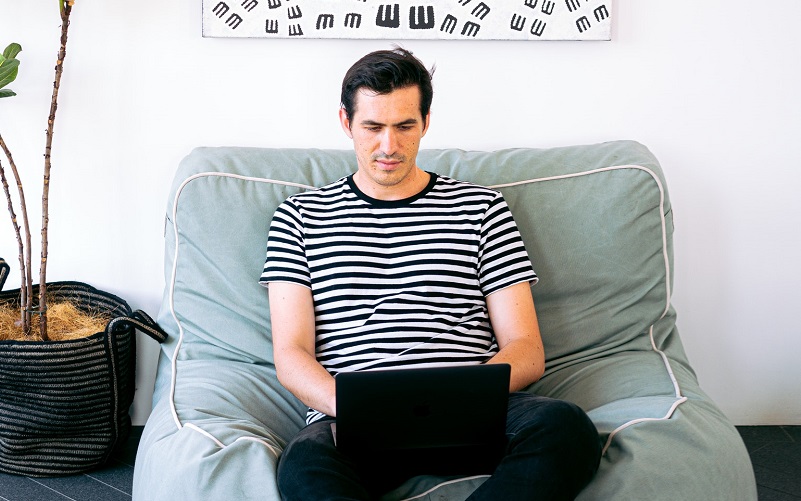 Running your own business is a demanding job. If you own a busy car wash then it might make sense to hire freelancers instead of trying to do it all yourself. It can also be an astute financial move if you hire highly skilled people as and when you need them, rather than adding more full-time, permanent members of staff to the payroll.  
The gig economy continues to show signs of steady growth. Statistics estimate that 86.5 million people will be freelancing in the US by 2027. This will make up 50.9% of the total US workforce. Many people are now choosing to make their living working on projects with individual clients rather than being someone's full-time employee. This is good for business on both sides. Freelancers get to select the work that suits their skills, preferences and rate per hour, while business owners can hire freelancers to carry out essential tasks and access the top talent in the industry. Technology is also making it much easier for small businesses to work with a virtual team of freelancers.
Hire Freelancers for These 10 Tasks at Your Car Wash
Here are 10 tasks that you can easily outsource to freelancers instead of employing people to do them in-house.
1. Building and Maintaining Your Car Wash Website
If you're not tech-savvy or simply don't have the time to build and manage a website, it is wise to hire freelancers and outsource your web work. Research shows that the majority of people like to visit a company's website before buying their products or services for the first time. Therefore, your website needs to look well-designed and professional to enhance your brand credibility and encourage customer engagement. The website design also needs to be mobile-friendly because so many people now use their smartphones when browsing online.
2. Content Writing for Your Business Website and Promotional Materials
Hire freelancers to write great content for your car wash website. Most consumers today expect businesses to have some sort of online presence. Studies show that 98% of consumers have been put off completing a purchase because of incomplete or inaccurate content on a brand's website. People visit your website to do their research, find out what car wash services you offer, compare your prices with the competition, read testimonials from satisfied customers and get a general feel for your car wash business. Impress them. Hire freelancers to produce copy that is descriptive, relevant and helpful. This includes writing engaging copy about offers and promotions. Experienced freelance writers will also know to incorporate keywords into the copy to help with SEO, see below.
3. Hire Freelancers for Search Engine Optimization Tasks
You need to ensure that people searching online for a car wash can find your business. You can hire freelancers who specialize in search engine optimization (SEO). They should work closely with the freelancers who are designing and maintaining your website.
4. Social Media Account Manager
You can also hire freelancers to oversee your social media accounts. Choose someone who has experience in your industry. For example, they should know all about using Twitter for business in the auto industry and how to attract customers to your car wash via social media channels. Their creative input and expertise can help you to grow your Instagram, Twitter, Facebook, LinkedIn and Pinterest accounts.
5. Shooting and Editing Videos/Photographs for Social Media
It can also be helpful hiring freelancers when you need visual content for social media or your website and advertising material. What better way to boost the reputation of your car wash than to show potential customers videos of your high-quality work? Before and after car detailing videos are very popular online. Any type of visual content like this is a powerful marketing tool, especially when using Instagram for small business marketing campaigns.
6. Run Paid Advertising Campaigns
Hand over your advertising campaigns to a professional in this field. If you have an advertising budget, hiring freelancers to run your paid advertising campaigns can be a smart move. Their experience will include using Facebook for business and knowing how to target your audience to get the most of your pay-per-click (PPC) advertising.
7. Carry out Market Research in the Car Wash Industry
Hire freelancers on demand when you need some help planning a market research strategy for your car wash business. Recruiting someone on a short-term or one-off basis could prove to be money well-spent, especially if it gives you greater insight into who your target market is and how you can persuade them to become loyal customers.
8. Help with Bookkeeper Tasks
It is important that you are always involved in the financial side of your business. There is a lot of good accountancy software available online to help you keep on top of the financial side of the business including your tax returns. However, if you need a little extra help it might be beneficial to hire freelancers to help with bookkeeping tasks. This could be particularly useful when you are first starting your business and need someone to show you the ropes.
9. Virtual Assistant
There is no denying that running a car wash, or any small business for that matter, comes with a lot of time-consuming tasks. Hiring freelancers to be your virtual PA can free up your time so you can focus on your customers and your car wash. Their tasks would include taking care of admin, emails, scheduling and overseeing appointments, making phone calls and speaking to customers. This extra help will make it easier to run an efficient business, stay organized and it will also relieve you of unwelcome stress.
10. Freelance Recruiters and Recruitment Consultants
Hire freelancers to help with your recruitment tasks. This type of hire tends to be more for a one-off or an occasional assignment until your team is complete. Recruiters in the car wash industry will know the hard and soft skills that an auto detailer is expected to have. However, you can also have some input by compiling a new hire checklist for your auto detailing business.
Conclusion
There is a range of tasks that you can outsource to a freelancer, from building your company website to managing your social media accounts. It might be a one-time hire or perhaps you need ongoing help as you grow your business. If you do decide to hire freelancers, think carefully about what roles you need to fill and how much you can afford to pay them.
There is a lot to take on as a new business owner. Have you ever thought about partnering with a reputable franchise in the car wash industry? Check the DetailXPerts franchise opportunity and discover how we support our franchisees every step of the way. This includes support when you are building a reliable team and also offering guidance if you are considering outsourcing certain tasks.