7 Elements Your Auto Detailing Business Website Should Have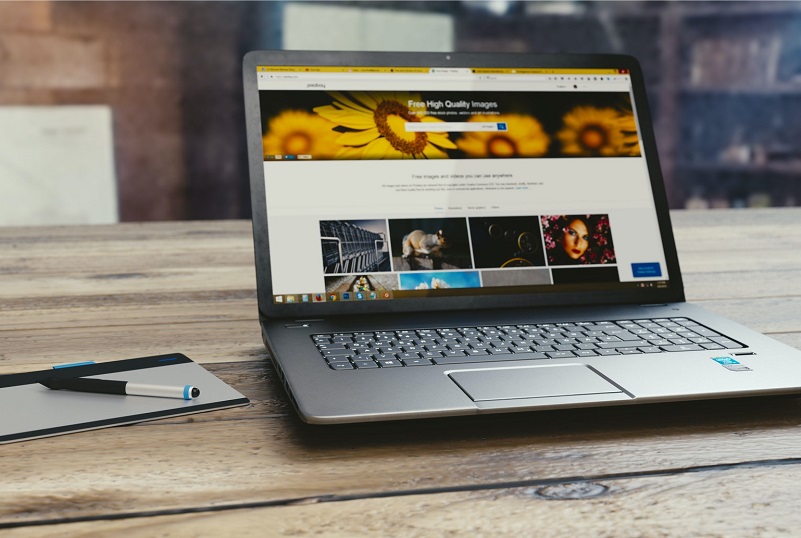 You can't afford not to have a business website. An official online presence is hugely beneficial to the credibility and ongoing success of your auto detailing business in this digital age. In the US, there are over 313 million active internet users nationwide. Statistics suggest that online usage is projected to increase to 94.2% of the population by 2025. Therefore, it is more important than ever that you build and maintain a business website that looks professional and has great functionality if you want to connect with your existing and potential customers.
Key Elements for a Professional Auto Detailing Business Website
Even if you hire someone else to design and set up your detailing website, it is still important to have a good understanding of what elements to include. This will ensure you maximize your online presence with a high-quality website that generates a lot of online traffic and scheduled appointments to boost business turnover. Here are the main elements to keep in mind:
1. Your Business Website Must Incorporate Your Brand Identity
Give people a great first impression of your brand. One of the key elements of a website is a beautiful design that incorporates your brand name, logo, colors, fonts and content written in your brand "voice". You need a consistent look so that your website design matches the look of your company business cards, car wash marketing materials, social media channels and so on, otherwise you risk confusing your customers.
Tip: Visual elements are important when creating a brand identity. Taking your own photographs of your team, car detailing work etc., is a great way to use unique and relevant images on your business website. Make sure you use high-quality images that will help to promote your brand image.
2. Make it User-Friendly to Improve Customer Experience
User experience (UX) design refers to the experience people have while interacting with your site. It needs to be a positive experience if you want to encourage brand loyalty. Your business website must be easy to navigate. This will improve the level of engagement with your brand. If the design is not user-friendly, people will quickly move onto another website and schedule an appointment with a different auto detailing business. Points to bear in mind:
Make sure your business website is mobile friendly. Research shows that more people are now choosing to visit websites via smartphones and tablet devices rather than desktop
Information needs to be clear and accessible
Scheduling auto detailing appointments should be quick and straightforward, see below
The images and content must load quickly (less than 3 seconds)
Tip: if your site is loading slowly, you may need to compress some of the larger files on the website and optimize your code. Research the content management systems that have a good reputation for fast-loading speeds.
3. Add a Map to Your "About Us" Page
You also want to make it easy for your clients to find you. Therefore, your business website should include a map with a marker of your location. You can easily add a Google map with a marker to a web page on your site. Include it on your Contact or About Us page. Not only is this useful information for your customer but it will help to improve your local SEO (search engine optimization).
Tip: Make sure your About Us page includes your auto detailing business name and address, opening hours and a description of where you are and what local landmarks are nearby. These local keywords can also help your local SEO efforts. Why is this important? Research shows that nearly 46% of all Google searches are local, so you want to be visible to customers searching online for a car wash.
4. Optimize Your Content for Search Engines
Your business website must include useful, high-quality content to encourage customers to visit – and spend time – on your site. For example, a car wash blog is a great way to introduce relevant keywords that help with SEO (search engine optimization). Improving your Google ranking can drive more traffic to your website, which will ultimately convert to more sales and client retention.
Tip: Once you master the important car wash blog elements, share your most popular blog posts in a monthly newsletter. This is a great way to encourage user sign-ups. Your email subscriber list is a really valuable asset for your business. Capturing customer email addresses is a great way to strengthen communication with your clients, which is an important step on how to Research and how to maximize marketing opportunities.
5. Use Appointment Scheduling Software
Include online appointment scheduling software in the design of your business website. Make it easy for customers to schedule an appointment to have their car cleaned. For example, if your site is built using a content management system, such as the hugely popular WordPress.org, then you have access to an actively supported marketplace of plugins and tools that will enable you to expand the functionality of your website relatively cheaply and easily.
Tip: The impact of internet on business has made life more convenient for your customer. You can make your appointment scheduling more efficient by confirming car detailing appointments with a personal text or an email reminder.
6. Installing Analytics Software on Your Business Website
This is simply a piece of code that you add to your website. It provides you with valuable data that helps you to gain a better understanding of customer behavior using your site. This information enables you to improve user experience and work out ways to drive more activity to your site. It is also useful to know where your traffic is coming from if you are advertising on third party sites or exploring other digital marketing trends.
Tip: Use Google analytics to run successful marketing campaigns. This Google guide is useful if you want to learn more about how to bring analytics and ads together successfully.
7. Make Your Business Website Compliant with the Law
Finally, legal compliance is the least exciting part of website design. However, it is an important element that must be included in your website. Discuss these requirements with an expert in this field to make sure everything is in place. Here are some examples:
Cookie consent notices
Terms and conditions
Privacy policies
ADA compliance
Tip: Search online for a "terms and conditions" generator. This will give you a better idea of what sort of wording to use, especially when you want to remove liability from any errors on your site.
Conclusion
Keep these 7 elements in mind when you are building your auto detailing business website. It will help you focus on designing a visually appealing website with great functionality. This is essential if you want to create a strong online presence. Above all, always design with your customer in mind. Think carefully about what they need and what they would find useful. Make it easy for them to navigate your site, schedule appointments and find your business.
If you are serious about starting a car wash business, take a moment to find out more about the DetailXPerts franchise opportunity. We are committed to helping our franchisees every step of the way, from start up to expansion. This includes offering detail business marketing and sales support to help generate sales and profits.
Before you go, download our Free Franchise Info Kit (available at the top right section of the page) and learn more about DetailXPerts' franchise opportunity.