Using Pinterest for Business – How Your Auto Detailing Company Can Stand Apart from the Crowd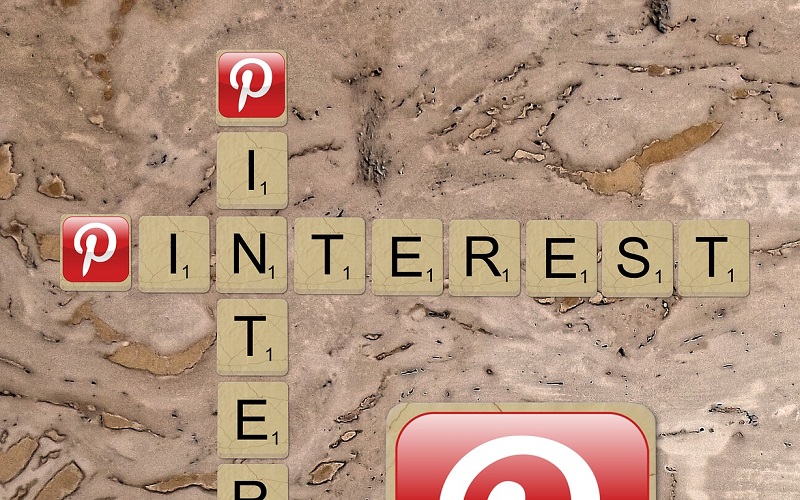 Using social media effectively is an excellent way to boost the profile of your auto detailing company. This includes using Pinterest for business to communicate with your audience while sharing your impressive detailing work online. Pinterest is not only a visual and inspirational experience for your followers but also a great opportunity for your business to stand out from the competition.
Pinterest describes itself as a "visual discover engine" for finding ideas and inspiration. People are invited to collect, save, share, and organize ideas, images and videos they find interesting. Think of it as a virtual pinboard or scrapbook where you "pin" visual content from the internet. People who use Pinterest are referred to as "Pinners" and this growing audience is driving the positive impact of internet on business.
Naveen Gavini, SVP of products at Pinterest, reveals there were more than 5 billion searches on Pinterest every month according to data collected in 2021. There are around 400 million active monthly users. Research shows that Gen Z and Millennials are driving Pinterest's growth. Women currently account for 60% of the global platform's users. However, more men are now discovering a passion for pinning with the number of men on Pinterest jumping nearly 50% year on year. People search pins for ideas, tips and inspiration, so always keep these factors in mind when using Pinterest for business.
How to Stand Apart from the Competition Using Pinterest for Business
Using Pinterest for business is a fun and informative way to share your passion for cars with your customers while actively promoting your auto detailing company. Make sure you sign up for Pinterest Business. This free account gives you access to analytics so you can get a better idea of what your audience likes. Here are ways to take advantage of this social media service to get ahead of the car detailing competition:
Showcase Before and After Photographs of Your Auto Detailing Work
If you have been using Instagram for small business growth, you can maximize your marketing reach on Pinterest, too. Pinterest is a visual platform, so it is the perfect place to share photographs of all your hard work and attention to detail. Eye-catching "before and after" photographs are particularly effective because you can showcase your experience and share helpful tips on how you have transformed a dirty vehicle into a polished prized possession for your customer.
Attract User Generated Content
Using Pinterest for business is even more effective when you start to attract user generated content. You can set up group boards where your clients can share before and after photographs after a visit to your business. User generated content items are a great way to build an authentic presence online. Potential customers like to learn about other people's experience of your auto detailing company before scheduling an appointment.  
Create Video Pins to Reach New Customers and Grow Your Audience
Stand apart from the competition with great car detailing videos if you are using Pinterest for business. It is a great way to tell a story about your brand. Video sharing on Pinterest is now one of the growing digital marketing trends. Some of the most popular pins contain videos or tutorials that teach new skills or share advice. For example, how to clean a car interior using steam cleaning technology. You can also share video testimonials from happy clients to help spread the word about your auto detailing business and reach new customers.
Note, Pinterest has recently acquired Vochi, a video creating and editing app, that will help you bring a higher quality of video to your Pinterest pages.
Upload Pins Consistently to Stay Top of Mind
People won't easily forget about your auto detailing business if you make a point of uploading new pins regularly. Aim to pin at least once a week when you are using Pinterest for business. Focus on producing high-quality pins that offer something of interest and value to your customers instead of creating hundreds of pins that don't accurately represent your brand. Aim to be specific, not generic. In contrast, if you are using Facebook for business then you should aim to post more frequently because there are more active daily users on this site.
Use Pins to Drive More Traffic to Your Car Detailing Website
Social media is a tool for success providing you set clear goals and action them effectively. One important goal is to get more people to visit your website. If you are using Pinterest for business you can increase brand awareness and encourage people to go from scrolling content to scheduling an auto detailing appointment. Inspiring, creative pins can help you achieve this. See below.
Encourage Pinners to go from Inspiration to Action
Create interesting pins that link directly back to your website. People on Pinterest are looking for ways to take action. Therefore, think about your potential customers scrolling through Pinterest looking for car ideas and inspiration. What is going to pull them in and encourage them to read on and then take action? Educational/learning and "ideas" pins are always popular. For example:
Don't forget to include a call to action (CTA). This could be "book now" or "request a quote". Add a link to your website and make sure you include your logo on every pin you create. This will reinforce your brand image and strengthen your ongoing marketing efforts.
Keywords are Important When Using Pinterest for Business
Make it easier for search engines to find your Pinterest business account. The aim is to rank higher than your competition on search results. This is so people visit your site first. This increases your chances of a sale and more sales mean more profit. Use relevant keywords when naming your boards to optimize your account for SEO (search engine optimization). Your target audience is people who are looking for auto detailing services and car enthusiasts who love to learn about car detailing tips. Keyword examples are:
Car detailing
Auto detailing
Car wash
Car valeting
Mobile auto detailing
You can also add alt text (alternative text) when creating a new pin. This simply tells people what your pin is about. If you use keywords to write a killer description of your image it can boost SEO efforts. Keyword targeting is an important strategy across all your social media platforms such as using Twitter for business, Facebook etc.
Using Pinterest for Business to Introduce a New Car Detailing Product or Service
People visit Pinterest to discover and try new things. Car enthusiasts want to discover what your car detailing business has to offer. Do you have new detailing equipment or specific technology that achieves excellent results? Do you support eco ways to wash cars? For example, you may be introducing an eco car wash using steam for best results or using eco-friendly cleaning materials. Encourage people to leave comments and get involved in the conversation. Customer comments are a valuable insight into your market research when you are seeking ways to stand apart from the competition.
Pin your Promotions
Make sure your customers never miss out on special deals and promotions. You can create a pin that highlights a discount. For example, "Get 15% OFF interior detailing service". This type of pin is perfect when you want to raise awareness about monthly specials, discounts on celebrated holiday dates, back-to-school promotions, Valentine's Day specials and so on.  If you are using Pinterest for business, don't forget to include a call to action on each pin to make sure customers schedule a service. You can also use your car wash Facebook page to make the most of your campaigns and promotions.
Conclusion
Using Pinterest for business is a great marketing tool for your auto detailing business. Raising brand awareness, encouraging people to visit your website and engaging customers to interact with your business can give you the edge over your competitors. Think about the 400 million people using Pinterest every month. Reach out to them today with creative, useful pins. The key thing to remember is that Pinterest is a visual search engine. Make images and videos interesting and engaging. Your Pinterest followers could be your future customers.
If you are interested in growing a successful car detailing business, check out the DetailXPerts franchise opportunity – we offer franchise marketing support as part of the package, including social media marketing.
You can also download our Free Franchise Info Kit (available at the top right section of the page) and learn more about the exciting prospect of partnering with DetailXPerts.
One last thing, don't forget to follow DetailXPerts on Pinterest where you can discover all our boards on car and truck detailing.