5 Home Franchise Opportunities to Consider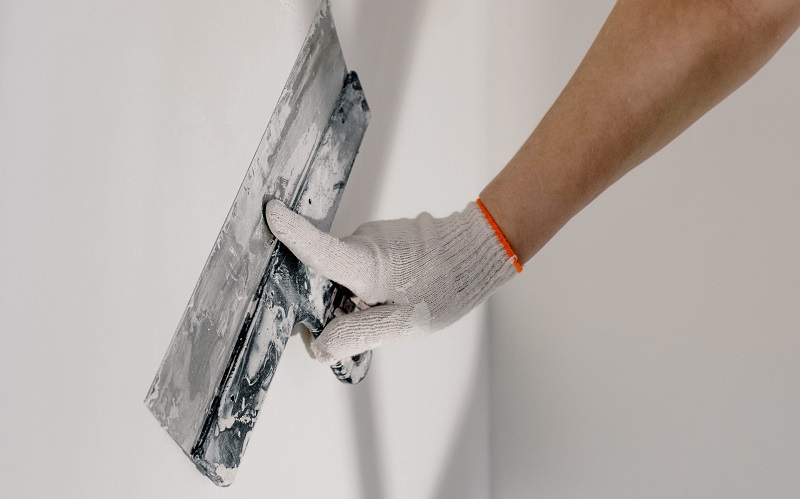 Are you ready for a new challenge that will put you in charge of your own business and could possibly set you off on a path to financial security? You might be interested in some of the different home franchise opportunities that are showing growth potential. Note, these are not home-based businesses, i.e. working out of the home running a computer franchise business or online jobs in management, marketing, web design, administration and so on.
We are referring to those home-related business opportunities that are not always front of mind when you think about joining a franchise. Some are niche markets within the homes sector. These specialist areas can present exciting prospects for entrepreneurs, veterans, families or anyone who is finally ready to take on a new career in business ownership.
Discover 5 Home Franchise Opportunities
The ongoing pandemic and lockdown restrictions have changed the landscape of the traditional working environment, possibly forever. People have adapted to life outside of the office. According to reports, 36.2 million Americans will be remote working by 2025. As a result of this change, people want more from their properties now that they are spending more time at home. This creates a demand for more home franchise opportunities that people did not recognize before. Look at the following:
1. A Home Cleaning Franchise Benefits from the Remote Work Trend
The increasing number of people working from home has created a demand for a clean and tidy living/workspace. Busier lifestyles and work/family commitments mean that people are outsourcing cleaning chores and tasks around the home. If you want to take financial advantage of this trend, there are plenty of home franchise opportunities in this sector. For example, The Maids is a residential cleaning franchise. It has grown 10.9% over 3 years. It now has nearly 120 franchises servicing over 1300 territories. Initial investment from $81,700-$197,250. Franchise fee is $12,500.
Similarly, home cleaning franchise MaidPro is going from strength to strength. It has experienced 12.3% growth over the last 3 years. Initial investment from $77,560 to $171,610 if you want a multi-unit business. Franchise fee is $20,000.
Note, this type of franchise is not the same as commercial cleaning and sanitizing services. If you are interested in this type of franchise, take a look at DetailXPerts with its green cleaning franchise advantages and strong profit potential.
2. Discover Niche Markets with a Home Building Franchise
How about owning a successful business in construction? If you are looking for a niche market in home building, check out GoliathTech Screw Piles. This is one of those home franchise opportunities with a difference. The company is both the manufacturer and installer of screw piles. As a franchise owner, you will be providing a solid foundation for a range of different construction projects. Initial investment from $100,000-$241,000. Franchise fee is $49,500.
What other home franchise opportunities are in this sector? Franchises in the home building sector include UBuildIt. This type of business focuses more on construction consultation rather than the physical construction of individual properties. You will help your clients plan and direct their building projects. The target market is homeowners aged around 35-55 years who have the capital to build the house of their dreams. UBuildIt investment from $113,550-$223,800. Franchise fee is $35,000.
3. Specialize in Repair and Maintenance with a Home Repairing Franchise
Most people will tell you that there is always something that needs to be fixed in or around their home. However, they are often too busy to action it. These people are your target market if you are considering investing in a home repairing franchise. The industry market size for appliance repair and maintenance is projecting significant growth.
Mr Appliance franchise is one of those more niche home franchise opportunities. This type of business specializes in residential appliance installation and repairs. For example, if your customer's kitchen appliances or laundry appliances need repairs or routine maintenance, you're there to offer help. Investment is from $78,925-$157,640. Franchise fee is $53,125.
Mr Handyman also offers residential repair services to help people action their to-do list around the home (and there are over 100 million homes in the US). Total investment from $117,500 to $149,100. Franchise fee is $59,000. Note, if you have an existing business in this industry, you might be able to rebrand it to Mr Handyman, so it is worth investigating.
Residential clean up and restoration is a consideration too. To get a balance of what this kind of franchise involves, see our post on SERVPRO franchise or DetailXPerts franchise.
4. Home Remodeling or Home Improvement Franchise Sector is Growing
Moving home can be an expensive and daunting experience. Therefore, it often makes more financial sense for the homeowner to spend their money on home improvements or remodeling instead of buying and relocating to a new, larger property. As a prospective entrepreneur looking for home franchise opportunities, you could partner with a remodeling business like Refresh Renovations. It has grown by 112.9% in the last 3 years. Initial investment from $129,000-$190,000. Note, franchise owners do not need to be builders. The specific design and trades skills are covered by specialists in this field.
Smaller scale operations like painting, minor repairs, gutter installation or power washing may be a more attractive option to you. Color World Housepainting franchise has also enjoyed enormous 885.7% growth over 3 years. It can be run as a mobile business, which adds to its appeal. If you are specifically interested in a mobile-type business, why not explore mobile truck wash opportunities.
5. Home Franchise Opportunities Include the Home Inspection Sector
This is another franchise sector that people overlook because they are more familiar with the bigger real estate home buying franchises, such as HomeVestors of America or Keller Williams. However, the home inspection sector is very much a part of this lucrative sector in home franchise opportunities. What exactly does it involve? As a licensed inspector, you provide your homebuyer clients with a detailed written report after carrying out a thorough inspection inside and outside the home. Your job is to make clients aware of any potentially costly building damage or safety hazards before they commit to a sale.
Your target market is anyone who is buying a home and/or real estate agents who could introduce you to potential house buyers. Statistics show that the residential housing market is recovering after a period of stagnation in the 2010s. The number of owner-occupied houses in the US is growing, reaching 82.51 million in 2021.
Home franchise opportunities like Pillar To Post could be the perfect fit for you if you are looking for a low-cost franchise opportunity. Initial investment from $40,445. Franchise fee is $21,900, although veterans qualify for a 20% discount. Check out our post on veteran-owned business and franchise opportunities.
Alternatively, check out WIN Home Inspection for similar opportunities where the total investment costs are $27,425-$39,985, including the franchise fee. Don't forget, there are other low-cost opportunities to explore. Check out these franchise opportunities under 50K.
Conclusion
Home franchise opportunities offer different types of businesses from home cleaning to home repairs, improvements, remodeling and even home inspection. Some are more niche than others but all of them are within sectors that are showing strong signs of growth.
If partnering with a successful franchise appeals to you but you are not so enthusiastic about working on home-related projects, the future of franchising is bright with other exciting opportunities. How about owning a thriving business in the auto detailing and car wash industry? Check out our DetailXPerts' car franchise opportunity. It has the added advantage of offering prospective franchisees the chance to start a green business that will give financial results while helping to protect the environment.
If you want to find out more, why not download our Free Franchise Info Kit (available at the top right section of the page) to learn more about DetailXPerts' franchise opportunity. It could be the perfect fit for your business ambitions.
Don't forget to sign up for our franchise newsletter. It is the easiest way to keep up with industry news and business trends.