Top 5 Waterless Car Wash Franchises Available on the Market Today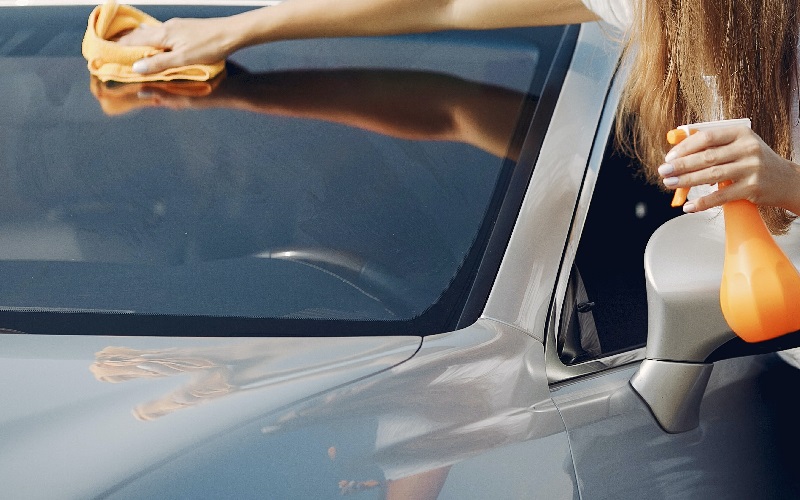 What does a waterless car wash franchise have going for it? First and foremost, you can market it as a green business. Most customers will appreciate a car wash that strives to make a positive impact on the environment. However, is a waterless car wash a good business opportunity for you? It depends on who you partner with and how much it will cost. Also, find out what the franchisor has to offer you in terms of mentoring and support. How much experience and success does the franchisor have in this sector? Car wash location is important too. People who live in drought-hit areas and states that restrict the use of water will welcome this type of car wash.
5 Waterless Car Wash Franchise Opportunities
A waterless car wash is a different type of car wash because you are cleaning cars using specifically designed waterless sprays and solutions. It is nothing like a tunnel system or an in-bay automatic. These traditional car washes use gallons of water to remove the dirt and grime. If you want to go waterless and help to conserve this precious resource, here are the top franchises in this sector:
1. No-H2O Waterless Car Wash Franchise
No-H2O markets its franchise as "dry cleaning for cars." Detailers use a range of waterless products that emulsify dirt particles, grease and contaminants. Then the detailer uses high-quality microfiber cloths to absorb and remove the dirt for a spotlessly clean finish.
No-H2O has been franchising since 2013. It has a large market share with 60 franchise units around the world from the USA to Ireland. According to the company's research, No-H20 detailers have saved around 5 million gallons of fresh water in the last five years.
No-H2O is one of the top franchises in this sector. The global firm has secured contracts with some of the world's largest automotive rental businesses, such as Hertz, Europcar and Sixt. It also produces its own waterless products. There are different sprays for paintwork, wheels, tires, glass and the interior. These are also biodegradable products that don't contaminate the environment.
The franchisor also has an app for mobile detailing on demand. Customers simply schedule a car wash at the home, office or wherever is most convenient. If you opt for this franchise you can take advantage of digital trends in franchising and use the app to reach more customers and drive up your sales.
Initial investment is between $119,000-$139,000. The franchise fee is $49,500.
2. Green Shine Franchise
You could partner with Green Shine if you want to own your own waterless car wash franchise. Green Shine is a mobile car wash franchise that promotes itself as an eco-friendly vehicle detailing business. You don't have any storefront or overhead costs. This can help to keep the initial investment lower than some of the other car wash franchises.
Green Shine has been franchising since 2011. Are you an ideal franchisee? The franchisor welcomes work-from-home parents who are looking for their next challenge. You can run the business part-time, at weekends and evenings. This franchise also attracts professionals who are looking for a career change. Or indeed anyone with entrepreneurial drive who wants to break into the auto detailing industry. Could this be you?
Initial investment is between $48,000-$161,000. The franchise fee is $19,500, although it has been as low as $9995 during limited-time promotions. Before you make up your mind, you should make a franchise checklist. This will enable you to compare brands, costs and values to help you make the right decision.
3. Go Waterless
There are additional waterless car wash franchise opportunities available outside the US. For example, Go Waterless now has 75 franchise partners across India. Go Waterless uses plant-based products to clean cars. The company's mission is to save 2 trillion liters of water that would otherwise be wasted each year on car washes.
The geographical location of your waterless car wash franchise can often determine its success. Can your waterless car wash help tackle a water crisis? For example, changing weather patterns and recurring droughts are causing acute water scarcity in India. According to reports, the country is running out of ground and surface water. Therefore, a waterless car wash has the potential to do well in this country. The lucrative target market is car owners who seek an environmentally friendly way to wash cars without using a drop of precious water. Investment prices available on request via the company's official website.
Steam car wash franchises are also worth looking into. For example, DetailXPerts uses less than 1 pint of water to steam clean an average-size car.
4. Perfect Car Waterless Car Wash Franchise
The Perfect Car franchise uses the catchy car wash slogan "innovation without water." This company has 10 years' experience in the industry and offers professional waterless cleaning and valeting services. The brand has multiple outlets in South Africa and other countries. It is aiming for a global presence and wants to attract ambitious business partners. Go-getting franchisees will aim to secure cleaning contracts with gas station chains, the aviation industry, corporate offices, malls etc.
Perfect Car talks about the "moderate cost" of investing in its waterless car wash franchise, although it doesn't specify how much you will need to invest. You can request this financial information via the company website. Unlike some of the other types of traditional car washes, a waterless car wash doesn't require a lot of expensive equipment or overheads. Therefore, this streamlined business concept can help to make it one of the more low-cost franchise opportunities. You can also check out other car detailing franchises to compare costs and return on investment.
5. Eco Car Care
If you are unsure about investing in a waterless car wash franchise, there are other options. For example, you can become a waterless mobile detailer for Eco Car Care. It is not a traditional franchise program. Nevertheless, it has opportunities for independent contractors to make money in this sector. Eco Car Care finds the clients on your behalf and then pays you to clean the cars using the branded Eco Car Care range of products.
Eco Car Care offers a flexible work opportunity for someone who is looking for either part-time work or a full-time job. You can be your own boss. All you need is a car to get to your clients and use the brand's waterless car wash supplies. There is also an affiliate program. You can bring in extra cash if you successfully promote and sell the brand's waterless products.
Alternatively, you can discover new franchise opportunities in the green car wash sector. Cleaning cars with steam keeps water consumption extremely low and customer satisfaction high thanks to the exceptionally clean results.
Conclusion
You have a choice of a few waterless car wash franchise opportunities. However, there aren't as many established franchises in this sector when compared to other types of green car washes. This may start to change as soon as people become more familiar with the effectiveness of waterless wash products. A waterless car wash can be a low-cost franchise opportunity if you set up as a mobile business and get straight to work with ready-to-use formulas.
Overall, a waterless car wash franchise and water-saving car washes do offer solutions to the acute water-shortage problem in drought-hit states and countries. Customers are increasingly attracted to environmentally friendly companies who want to do more for the planet, so you can directly market to this audience.
If you are interested in owning a green car wash, check out the DetailXPerts franchise opportunity. We believe that detailing vehicles using steam is the future. Our technology and ethics make our approach to detailing good for the car, good for the people, and good for the environment. Our eco clean business welcomes ambitious franchisees who are ready to take on their next challenge and make a positive difference to their life and the environment.
Download our Free Franchise Info Kit to get more details on our eco-friendly franchise opportunity.