Are There Any Home-Based Franchises Under 1K?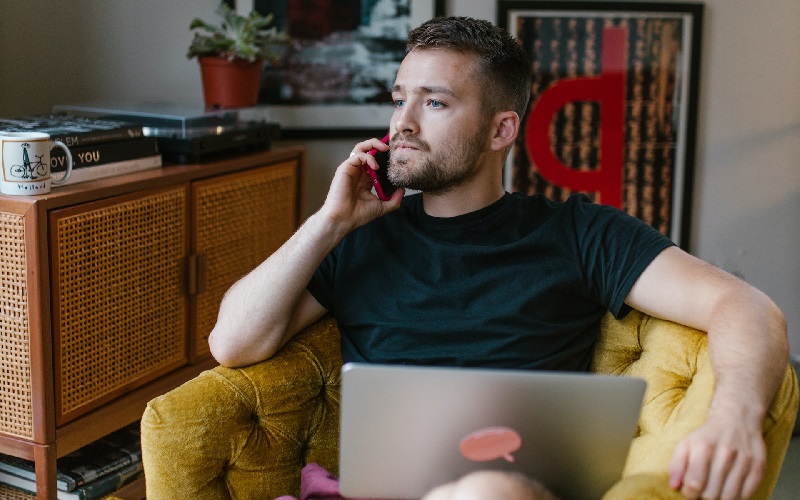 Getting your business off the ground requires capital. If you want to keep costs as low as possible then some of the home-based franchises under 1K will surely grab your attention. However, you must always research any low-cost franchises carefully for hidden costs and optional add-ons. Find out how to choose a home-based franchise before you part with any money. It might seem like an affordable business venture at first but can sometimes end up costing more than you anticipated.
Home-based franchises under 1K usually attract younger entrepreneurs who don't have thousands to invest in their first business. Low cost home based franchises give people an opportunity to run a business without a big financial commitment.
However, business ownership on a budget also has cross-generational appeal. Tech-savvy Millennials will be confident running a home-based business from their laptops. They also love a bargain and getting good value for money. Overall, a low-cost franchise will attract people of all ages. Are you one of them?
5 Home-Based Franchises Under 1K
If you look hard enough, there are several home-based franchises under 1K. However, be mindful of the real franchise cost. Ask the franchisor about insurance, equipment, signage, franchise fees, training expenses and any ongoing royalties or monthly software fees. Also, some companies specify liquid capital requirements, which is cash you can access without having to take out a loan. Keep these thoughts in mind when assessing the following home-based franchises under 1K:
1. Personalized Party and Gift Supplies
How do you feel about running a home-based business creating personalized products for special occasions? Founded in 1989, Personal Touch Products welcome creative entrepreneurs who are looking for home-based franchises under 1K. The personalized gifts business is a lucrative sector. According to industry insights, the personalized gifts market is predicted to surpass USD 38.66 billion by 2027 at 5.83%. If you decide to partner with Personal Touch Products, you can create and sell your own gifts and keepsakes using the company's pre-printed art backgrounds.
Personal Touch Products Costs
Start-up kits are available from $249. This gives you access to the company's exclusive Personal Touch software and supplies. If you don't already have a computer and a printer, you'll need to factor this into your startup costs. However, there is no franchise fee or royalty fees, which helps to keep your costs down.
Alternatively, you can research other affordable franchises if you have more than a thousand dollars to invest. For example, if you have served in the armed forces, check out a low cost franchise for veterans.
2. Note Brokerage Home-based Franchises Under 1K
Can you see yourself starting a business in the financial sector? One of the low cost home based franchises in this sector is Charter Financial. The company has been in business since 1997 and is a national purchaser of owner-financed real estate notes. It is looking for independent agents to find notes for them to purchase. The average fee you can earn is around $3,000 per transaction.
Charter Financial Costs
The initial investment is just $195 for a training package. The Charter Financial explainer video will give you a better understanding of the principles behind homeowner financing and note brokerage. This is a home-based business so you will have no expensive overheads. You find the deals, Charter Financial buys the notes. There are optional add-ons for your note business, too. For example, you can set up your note website via Charter Financial for a hosting fee of $15 per month.
If you have more capital available and are interested in other financial services franchises, or want to pursue a different sector, take a look at franchises for under 10K.
3. Low Cost Home Based Franchises: Run Your Own Tax Business
You could start your own tax business with one of the financial home-based franchises under 1K. For example, partnering with 1040 TaxBiz is a way for you to run a year-round tax preparation business with the ongoing support of 1040TaxBiz. It welcomes new entrepreneurs with little or no experience in tax preparation. It is also happy to partner with tax preparation business owners who need help growing their business.
1040TaxBiz Costs
The cost is $599 to partner with 1040TaxBiz. This includes remote technical support, software and tax law training, location assistance and access to marketing webinars and group forums. If you have more than 1K to invest, there are also affordable franchise opportunities under 5K that might be worth checking out.
4. Cleaning Home-Based Franchises Under 1K
Are there any low cost home based franchises in cleaning? Unfortunately, there aren't many franchises for under 1K in this sector. However, one option is to team up with Cleanout Foreclosures. This is a low investment franchise that allows you to run your own foreclosure cleanout business.
Foreclosures occur whenever homeowners fail to keep up with their mortgage payments. Therefore, there will always be a demand for businesses to clean out and maintain foreclosures. If this isn't the job for you, perhaps another low cost investment business will appeal to you more.
Cleanout Foreclosures Costs
You need $349 for the company's official startup manual. However, you also need a computer, transport to get to your cleanout jobs and a range of cleaning tools, such as a vacuum cleaner, broom, cleaning products etc. If you don't already have these items, factor them into your costs.
5. Low Cost Home Based Franchises in Publishing
There are a few home-based franchises under 1K in publishing. For example, N2 Publishing specializes in neighborhood monthly magazine publishing. The content promotes local businesses and shares news and stories from residents to strengthen the sense of community in their area. It is a low cost investment because you don't need a physical storefront or office space. You can run this business from the comfort of your own home.
N2 Publishing Costs
Initial investment is from $975. The brand has currently waived its franchise fee of $570 to help maintain its reputation as a low-cost franchise. However, be sure to ask about royalty fees and any other costs that might tip you over the 1K mark.
Do you have more than 1K to invest? If you do, this will create more opportunities for you. Check out the best franchises under 50K to broaden your horizons.
Conclusion
If you want to start your own business but don't have a lot of money to invest, the cost of a franchise is going to shape your decision-making process. There are some home-based franchises under 1K but most of them require you to have a laptop and internet connection. These low-cost investments are mostly in finance, tech and publishing industries.
However, cost isn't everything. You also need to feel passionate about what you do. You need to partner with a reputable franchise too. Talk to other franchisees to get their feedback and read customer reviews about the brand. The more research you can do, the easier it becomes to make the right decision when going forward with a franchise.
If you want to own a thriving business, check out DetailXPerts. It is not a low cost franchise for under 1K, but it is a successful and supportive home-based franchise opportunity with huge potential for the right franchisee.
Before you go, take a second to download our Free Franchise Info Kit to get more details.