7 Best Freelance Websites: Where to Find Specialists for Your Virtual Team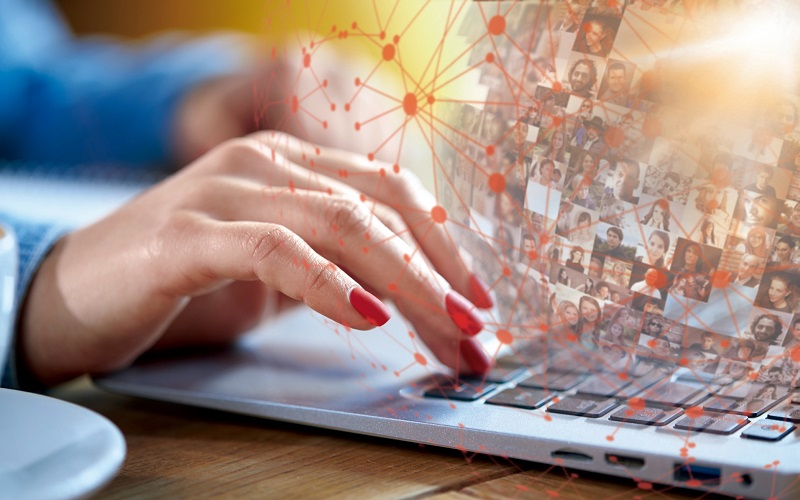 Finding specialists for your virtual team will help you grow your business. Where do you find the most experienced people in their field? You can visit the best freelance websites whenever you want to reach out to the top talent. There are many benefits to having a virtual team. For example, it can be a cost-effective and quick hiring process. You can also hire skilled workers exactly when you need them. Furthermore, you can choose between one-time and ongoing employment and will find additional flexibility through hourly and fixed-job prices.
Best Freelance Websites for Your Virtual Team
The range of jobs within your business will require people with different skillsets. Therefore, always have a clear idea of the type of roles you need to fill before you look at the best freelance websites. You can hire freelancers who are best suited to the specific role or task using filters on the websites to help narrow down your search. The freelancer's level of expertise will also determine hiring costs. Here are some of the best freelance websites:
1. Upwork for Marketing, Tech Skills and Customer Service
The best freelance websites to find talent for your virtual team include Upwork. Founded in 1999, it is one of the most popular and largest freelancing websites with an impressive talent marketplace. The most in-demand requests from clients in 2022 are for social media marketing, tech skills (web design and programming etc) and customer service support.  
How does it work? Upwork has a basic plan that is free to use. If you choose to upgrade to a Plus account, it is $49.99 per month. You need to create an account on the site to hire talent. Once you find someone who is the best fit for your project, you pay them whatever amount you have both agreed upon. There is also a 3% processing fee on payments.
2. Toptal for Finance Experts and Developers
Toptal is one of the best freelance websites when you are looking for the top talent in finance. For example, you can hire a consultant who can help with pricing strategies for your car wash business. Founded in 2010, the site also represents experienced software engineers, coders, designers, illustrators, and animators. Toptal freelancers go through a rigorous screening process that takes up to 5 weeks to complete. As a result, it narrows down its pool of freelancers to the top 3% in the world.
Toptal requires a $500 deposit, which is applied as a credit to your first invoice once you hire someone. However, you can have a no-risk trial period of two weeks where you only pay if you are satisfied with your hiring experience. You can hire Toptal freelancers by the hour or for a fixed price per task. Hourly job rates range from $60 to $250 per hour.
3. Connect with Digital Experts on LinkedIn
Online professional networking is a great way for you to gain access to top talent. LinkedIn has over 800 million members worldwide. As well as networking, you can also post a job for free on LinkedIn. If you want to pay to promote a job post, you can set a daily or total budget to help control your spending. For example, you can pay $10 per day to promote your job.
Some of the most in-demand jobs on LinkedIn include digital marketing professionals and digital content creators. This is useful if you want to make the most of Facebook for business to boost the online social media presence of your car wash.
4. Recruit Creative Freelancers on Fiverr
Fiverr is one of the best freelance websites if you don't have a big recruitment budget. This site is popular for representing professional freelancers who specialize in digital services, logo design, voiceover work, video explainers and blog posts. For example, you could hire someone for your virtual team to do a video explainer for an auto detailing video.
It is free to use the Fiverr platform if you are a registered user. The starting price of services was $5 when the site launched in 2010. Freelancers now set their own prices. However, you can still recruit some great talent at affordable prices. There is also Fiverr Business for larger businesses that request additional help managing their freelancers. See also our tips on employee management tools.
5. Best Freelance Websites for Logos and Graphic Design Services
Do you need to have creative work done? 99designs is one of the best freelance websites if you need help with your website design, logo and branding. You can also hire freelancers when you need creative input for flyers, direct mail or even some help with designing your auto detailing business cards. Founded in 2008, 99designs connects creative freelancers with clients around the world.
It is free to use 99designs but there is a 5% fee on top of whatever the freelancer charges. The cost of hiring depends on the designer and skill level (Entry, Mid and Top). If you have a small budget, entry-level freelancers offer more affordable services.
6. Freelancer.com for Copywriting
Freelancer is another reputable site that helps you connect with trusted and skilled freelance talent. Founded in 2009, Freelancer is one of the largest and best freelance websites. It has over 1800 different categories including copywriting, website design, marketing and bookkeeping. If you need someone to help with blog posts or copy for social media, Freelancer can help.
You can sign up to Freelancer.com for free. However, if you need assistance finding the right person for the job, you can upgrade your project to the Recruiter option for $9.50. This fee will connect you with a recruiter who will help. If you are hiring someone on a long-term basis, you may find a new employee training checklist comes in useful.
7. Hire Skilled Admin Experts on Guru
Founded in 1998, Guru has a great pool of freelancers who specialize in a range of different jobs. It attracts thousands of programmers and developers for webs and apps. However, there are almost 100,000 admin and secretarial expert freelancers registered on the site, too. If you run a busy car wash, you'll know that administrative and management tasks include car wash employee management, phone/email support and customer service training.
Guru is free to join. Simply sign up and post your job. Then receive job/task quotes from high-quality freelancers. For every invoice you pay, there is a 2.9% handling fee. You can upgrade your post to a "featured" post for $29.95 if you want to receive more quotes from freelancers.
Conclusion
Using the best freelance websites makes it much easier to hire relevant professionals with expertise and credibility. Some sites specialize in specific industries while others offer a broader range of areas and categories. You can narrow down your options based on skill sets and budget. You also have the option to pay to upgrade job posts if you need more help to recruit the best freelancer for your virtual team.
If you are interested in owning a business with impressive growth potential, discover more about the DetailXPerts franchise opportunity. We support our franchisees every step of the way, including franchise training on finding the right people to work in your business, whether you are looking for full-time or remote workers.
Take a moment to sign up to our newsletter. It is the easiest way to keep up to date with all that is happening in the franchise world, plus it includes great tips and advice for business owners.