Financial Planning Checklist for Your Auto Detailing Business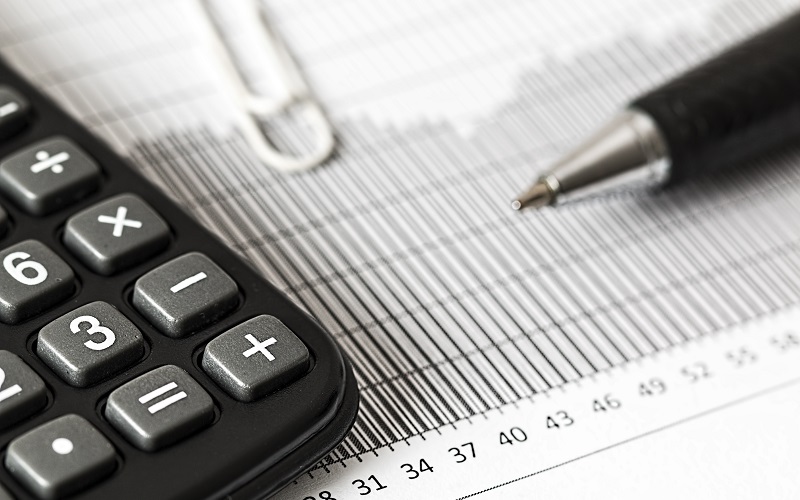 A financial checklist is an invaluable visual aid. You can use one to manage and grow your auto detailing business. Checklists for your car wash business help to improve your workplace activities. Specifically, a financial checklist summarizes key tasks, reminders and goals relating to your financial situation. This includes your business expenses, cash flow, budgets, organizing business debt and so on. Using a checklist to manage your finances can also alert you to scams and fraud schemes.
What to Include on a Financial Checklist?
The benefits of a financial checklist include better financial stability, improving your business credit scores, strengthening your reputation and creating goals for business growth. Also, customers, employees, and suppliers much prefer to be associated with a business that can effectively manage its financial affairs. Therefore, if you want to look after the financial health of your auto detailing business, create a checklist as follows:
Checklist Reminder When Bills are Due
Use a financial checklist to remind you to pay your bills on time. Include the key dates on your checklist to make sure you avoid any late payment fines. If you do this, you will also be improving your credit score. A higher credit score makes it easier to secure loans when you want to take your business to the next level. For example, you may need to secure finance if you want to add new mobile detailing units to your auto detailing business.
Your checklist should also highlight any outstanding invoices. Do you need to chase any late payers? Initially, send out a polite reminder by email, then follow this up with a personal phone call if the payment is still overdue. There are online financial tools that can help you manage your business accounts and invoices.
Tracking Daily Expenses
It is important to track your daily expenses. Even if you have a bookkeeper, you also need to set aside 5 minutes each day to look at your business bank account. Make sure you recognize all the deposits and withdrawals. If anything looks out of place, investigate further to make sure there is no fraudulent activity on your account.
You can also use a daily checklist to ensure an organized workflow throughout the working day. This includes checking car wash supplies, checking in with your team and responding to customer queries.
Monthly Budget Checklist
Include a reminder on your checklist to look at your overall monthly budget. Has your expenditure changed? For example, examine your utility bills to see if you are spending more. Are you getting the best deal from your energy supplier?
Make a note to check how much you are spending on detailing supplies, too. Perhaps you can negotiate a better price for your products, especially if you are buying in bulk. Finding ways to save money will benefit the financial health of your business.
Checklist for Organizing Payroll
Your financial checklist should include a reminder to review and update the payroll. It is important to do this to ensure the information is accurate. If you have delegated this task to your experienced HR professional, a checklist will be useful to them too. Some of the checkpoints to include are:
Check that employee information is up to date
Review timesheets and calculate employees' regular hours and overtime hours
Bonuses
Company benefits
Wage adjustments
Make sure tax information is accurate
The payroll system can be complex with all the different tax forms and policies to incorporate and monitor. Therefore, business owners must be organized and up to date with the ongoing paperwork. You may also find that a new hire checklist is useful when you are welcoming a new member to the team.
Use a Quarterly Financial Checklist to Improve Cash Flow
Do a quarterly audit on your business expenditure. Are there changes you can make to improve cash flow? Use a checklist to go through your expenses. For example, do you pay for subscription services or management software? It is easy to sign up for paid services and then forget about them. Use your quarterly financial checklist to make sure you are using all the subscriptions and services that you are paying for. Cancel services that you no longer use or need. These savings will help to improve cash flow.
Annual Financial Checklist for Taxation
You must file your taxes for your auto detailing business. If you don't, you may incur interest and penalties. Therefore, refer to an annual financial checklist to make sure your accounts are up to date. The IRS provides information, tools and resources for businesses preparing their taxes. Points to include on your checklist are:
Business tax credits
Deducting expenses
Employment taxes
When to file or pay your taxes
Make sure you are using the correct IRS forms
There are electronic payment options to make a secure way to pay your federal taxes. You also have electronic filing options. Include in your checklist the specific forms that you must complete before submitting them online.
Contributing to Your Business Emergency Fund
Your financial checklist should include regular assessments of your business emergency fund (preferably at least six months' operating expenses). You should set up automated payments into a business savings account to help cover any unexpected financial challenges, such as a downturn in business or illness.  However, a financial checklist should also remind you to set aside larger sums of money during the more profitable months of trading. If you don't have an emergency fund and urgently need finance, contact the US Small Business Administration (SBA) who may be able to help.
Checklist for Debt Finance
You can use a checklist to make sure you are effectively managing any business loans you may have. Your business may have borrowed money for different reasons. For example, a franchisor loan or perhaps you secured an SBA loan to start your business. Or you may have borrowed money in the form of overdrafts. Use your checklist to regularly monitor your repayment plan. Are you on track to repay the money within the agreed time?
If you owe money to different creditors, make a list of your priority debts. For example, mortgage and rent payments need to be paid first. Then utility bills and so on. If you are having trouble with repayments, you should talk to your bank or lender. They will be able to offer advice and assistance. For example, there may be options available to refinance your debts.
Conclusion
Using a financial checklist enables you to manage your auto detailing business finances more efficiently. Every type of business benefits from being organized and a checklist will help to relieve you of some of the stress of running a business. Better money management will also help you to improve cash flow and achieve your financial goals.
Why not take the time to check the DetailXPerts franchise opportunity? We support our franchisees every step of the way. This includes obtaining startup financing or managing your finances afterwards.
Please also take a moment to download our Free Franchise Report. If you have already done this and feel ready to take advantage of our business opportunity, submit your Franchise Application Form today to initiate your franchise exploration journey.