The Easiest Way to Start Your Own Car Wash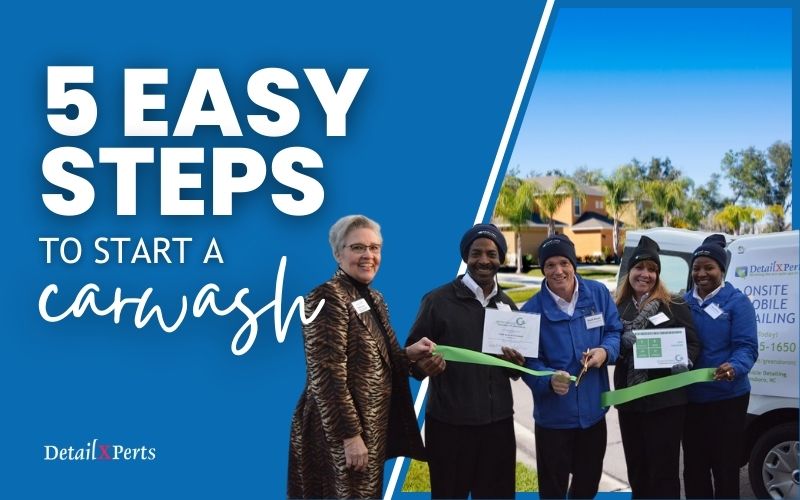 So, you want to own a successful car wash franchise business. Have you ever thought about joining a car wash franchise? It is much easier than you think. Also it means you have the ongoing support of an established business in the competitive automotive industry.
However, before you take the leap, are there opportunities for you to build a successful car wash franchise business? According to statistics, the demand for car wash services is continually rising. The US car wash service market is expected to grow at a CAGR of 4.8% from 2021 to 2028. The demand is clearly there.
People love clean cars. The International Car Wash Association reveals that around 66% of Americans like to wash their vehicles around 1-2 times per month. With this in mind, these people could be your potential customers. However, your future success will also depend on who you choose as a business partner. The right franchise for you will provide training and support to make it easier for you to start a successful car wash franchise business.
Start a Successful Car Wash Franchise Business in 5 Easy Steps
You can spend a lot of time and money trying to start a car wash on your own. Alternatively, you can get the ball rolling immediately by contacting a car wash franchise to request its information kit. Here are the steps you need to take when you want to start a car wash the easiest way.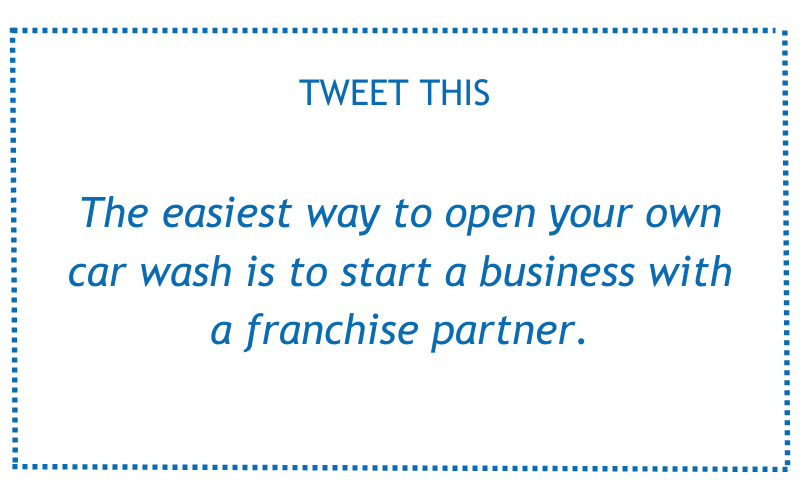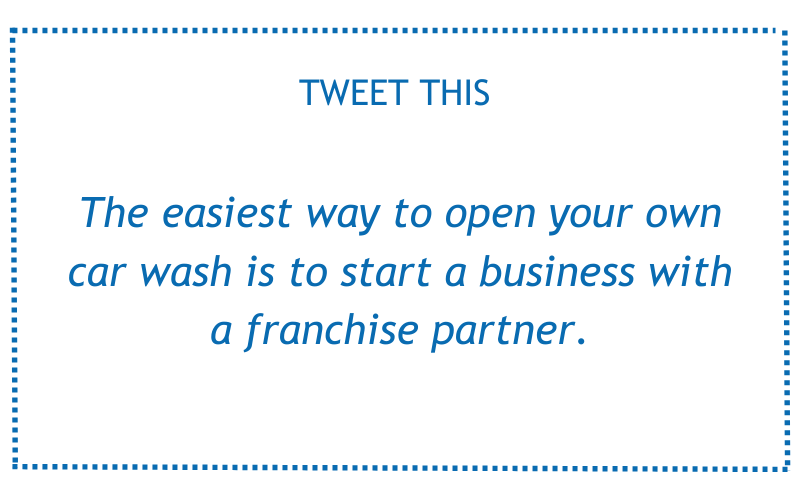 1. Write a Business Plan
Before anything else, preparation is the key to success, so said scientist and inventor Alexander Graham Bell. Before you start a successful car wash franchise business, you should write a car wash business plan to help you prepare for car wash ownership. Notes to include are:
Why you want to own a car wash
The type of car wash you want to own
The services you want to offer
Your goals and objectives
How much you can afford to invest
Creating a plan will help guide you in the direction of the most suitable car wash franchise. Above all, you need to work with a franchisor who shares your vision and passion for building a successful car wash business.
2. Seek out a Future-Focused Car Wash Franchise
Firstly, you must research the past performance and reputation of the car wash franchise that interests you. After that, you must think about the future of car washing. What type of car wash is going to continue to perform consistently well? For example, the car wash franchise that operates sustainably is set to have a bright and profitable future because people want more environmentally friendly products and services.
A steam car wash franchise is a perfect example of a future-focused business. For instance, DetailXPerts brings green technology to the car wash customer with its innovative steam cleaning methods. Franchisees can take advantage of this successful green tech to build their own car wash with the backing and support of the successful DetailXPerts brand.
3. Analyze the Franchise Disclosure Document
You are about to invest a significant amount of money in a car wash franchise. Therefore, you need to find out everything there is to know about the franchisor before you agree to becoming a franchisee. This is what's known as part of the pre-sale due diligence process.
A franchise disclosure document (FDD) is a legal requirement. For example, the FDD will include the following items:
The franchisor and any parents, predecessors, and affiliates
Business experience
Litigation
Bankruptcy
Initial fees
Estimated initial investments
Financial statements
There are other items on the document too. All this information will help you build a clear picture of the car wash franchise. Consequently, you'll be made fully aware of costs. You'll also find out the franchisor's obligations. For example, how much assistance you'll get with training, marketing, ongoing support and so on. There's a lot to take in. For your peace of mind, you might prefer to go through this document with a qualified franchise lawyer.
4. Secure Franchise Financing
If you are happy with the financial disclosure document, you are ready to take the exciting final steps towards owning your own car wash. Now it is time to focus your attention on securing your initial investment funding. If you decide to buy a car wash franchise, you must get financing.
It is advisable to explore all the different options to make sure you secure the best deal. Nowadays, there are many options available to entrepreneurs. It is not just about the traditional bank loan. For example, you could:
Don't be afraid to ask questions. You can ask other franchise owners for advice. Did they take advantage of in-house franchising? Likewise, the franchisor is there to answer your questions. They will be able to share their business expertise in this area. For example, DetailXPerts has developed relationships with third-party financing sources to help you with startup costs and the franchise fee.
5. Make the Most of the Available Franchise Support
Congratulations! You've signed the franchise agreement. You are now the proud owner of a hopefully successful car wash franchise business. Now you can begin to make the most of the opportunities the car wash industry has to offer. Understandably, it can feel daunting at first. However, a responsible car wash franchise will be committed to helping you build a successful car wash business from day one. To illustrate this commitment, DetailXPerts' franchise training includes:
How to use the steam cleaning equipment
Sales and marketing support. For example, how to make the most of social media and email marketing
Customer service training
DetailXPerts also provides ongoing support to help you grow your business. This means you can reach out to them for advice whenever you need help to successfully navigate the car wash industry.
Conclusion
To sum up, the easiest way to open your own car wash is to start a business with a franchise partner. It takes away the uncertainty and stress that comes with trying to do everything on your own. You will have the backing of an established brand. This gives you access to an experienced franchisor who will guide you through training and marketing. Moreover, you'll learn the tricks of the trade that are key to carving out a successful car wash business in a competitive industry.
Are you ready to be your own boss? Explore the DetailXPerts franchise opportunity. Our green car wash business combines steam cleaning technology with eco-friendly cleaning products. Your car wash will meet the increasing demand for more sustainable businesses. Furthermore, we support our franchisees with superb coaching programs.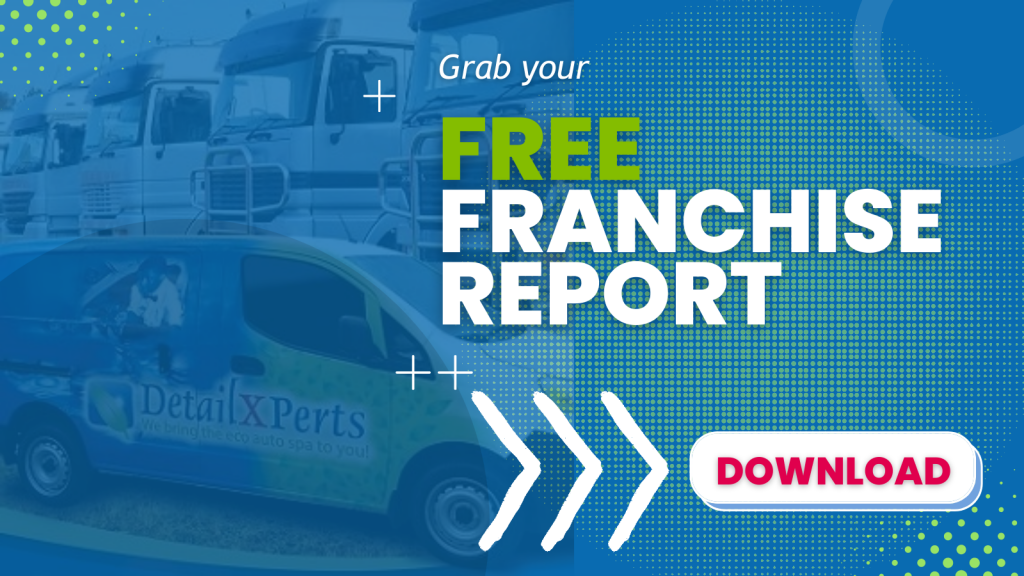 Download our free franchise kit today! If our business opportunity appeals to you, submit your Franchise Application Form to start a car wash business. The franchise application process is simple and straightforward. We will guide you each step of the way.