The Ultimate Car Wash Marketing Guide
Discover insider tips for dominating the car wash industry. As a successful car detailing franchise, we'll show you how to attract more customers to your car wash with our guide to car wash marketing.
Car wash marketing is so important because the industry is competitive and growing. According to reports, the latest count confirmed 67,163 car wash and auto detailing businesses in the US in 2022. Therefore, you do need a solid marketing edge to stand out.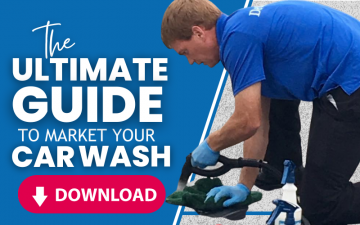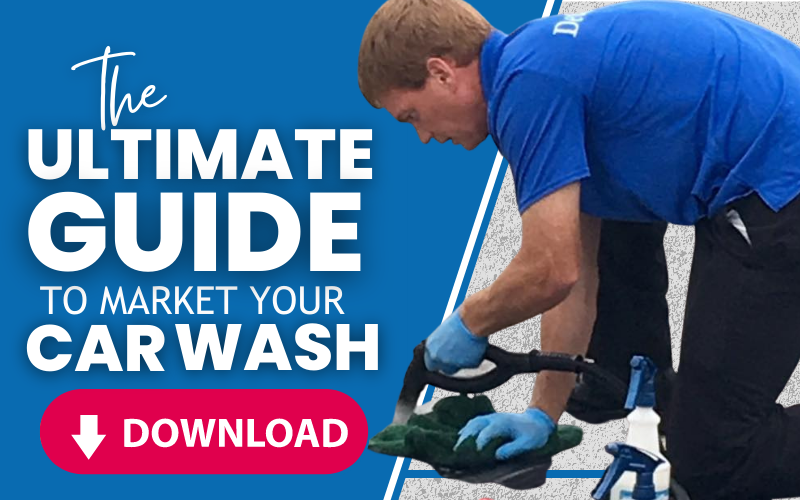 Car Wash Marketing Tips
What is car wash marketing? It is about finding creative ways to raise the profile of your car wash. It is about standing out and being different from the thousands of other car washes in the US. You want customers to choose your car wash. Therefore, your marketing goal is to engage with new customers. And build relationships with existing customers. Read our tips on how to maximize your marketing efforts:
Be Aware of Industry Trends
The roll-over/in-bay segment accounted for the largest share (over 40%) in 2021. However, Advance Market Analytics research predicts that mobile car wash services will register steady growth. This is based on an emerging trend for "doorstep" car cleaning services. Consumer demand for convenience continues to shape car washing and auto detailing trends.
Moreover, the research shows that consumers are becoming increasingly environmentally conscious when it comes to their car wash preferences. Being aware of industry trends is going to help take your car wash marketing in the right direction. For example, a profitable mobile car wash will attract more customers with eco car wash services.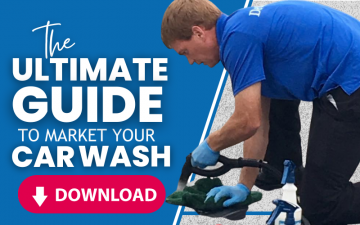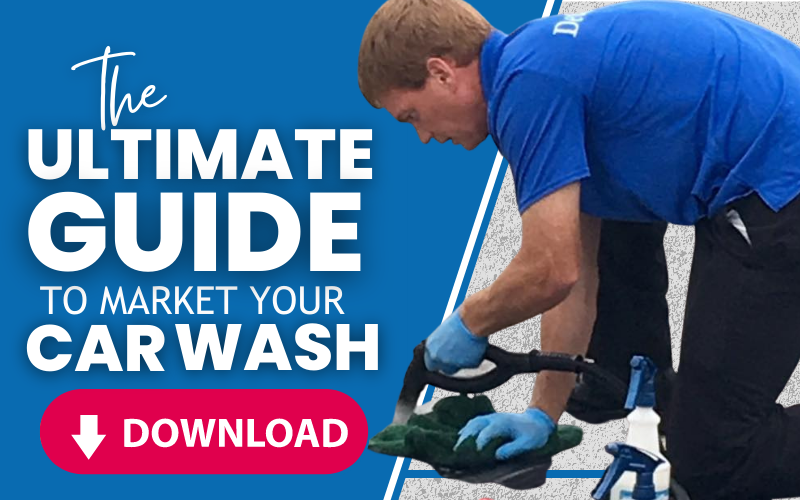 Get Familiar with the 4Ps
In marketing circles, the 4Ps relate to Product, Price, Place, and Promotion. To summarize:
Product – This is your car wash. To market your car wash effectively, you need to identify what makes it special. For example, DetailXPerts is an eco-friendly car wash.
Price – Choosing the right pricing strategies for your car wash is a key marketing tip. Advertising discounts and coupons are a popular marketing push.
Place – This is where people will find your car wash. And "place" doesn't have to be a fixed location. For example, DetailXPerts franchise owners can also promote their mobile car wash. As part of our marketing approach, DetailXPerts offers advice on location. Our support also includes encouraging our franchise owners to join their local chamber of commerce. Engaging with your local economic development authority is always a good idea, too.
Promotion – You need to tell everyone about what your car wash offers. Promotion also explores the different ways you can connect customers with your car wash. For example, promoting your car wash on social media, print media and so on.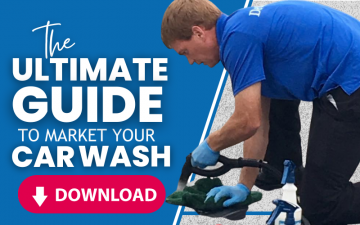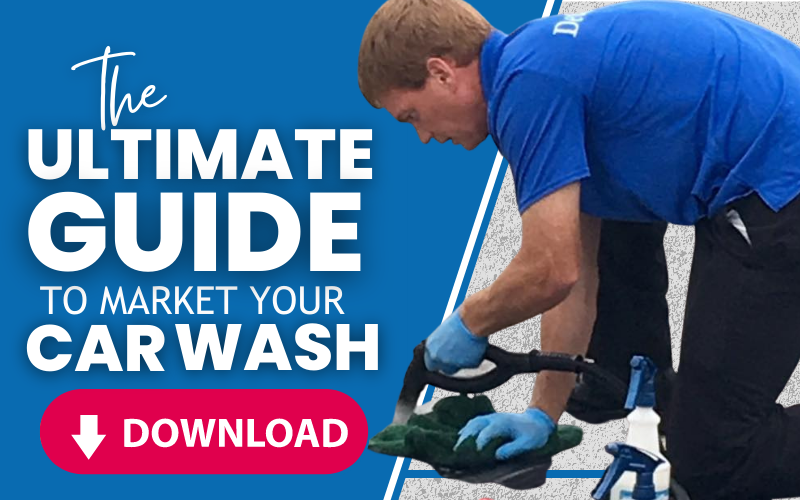 Do Your Homework on Market Segmentation
Another top marketing tip is to make sure you know about market segmentation. Basically, this means you are dividing the car wash market into smaller segments. For example, you may wish to focus on B2B marketing. Or perhaps you want to go after the electric car owner market? If you can segment the market to define your customer profile, it will enhance your targeted marketing efforts.
Use Free Digital Marketing Tools
You don't need to be a graphic designer to win at marketing. For example, get creative on free graphic design platforms such as Canva. It has templates for posters, flyers, business cards and brochures.
Make the Most of Social Media Marketing
Social media is a great way to get your car wash in front of new and existing customers. Key car wash marketing strategies on social media include:
Above all, the key to successful social media car wash marketing is quality and consistency. Produce professional-looking work. Then, upload to social media regularly to maximize engagement.
Keep up Your Marketing Efforts to Achieve Top of Mind Awareness
Your marketing goal is to always stand out in the minds of your customers. You want them to think of you first, not your competitors when it is car wash time. Email marketing and video marketing are great ways to keep your car wash in the conversation.
Great Customer Service Is Powerful Car Wash Marketing Material
If you put your customers first, they are more likely to remain loyal to your car wash. Furthermore, you can use positive customer ratings, reviews and user-generated content to spread the word about your outstanding car wash services.
Putting customers first pays off. For example, DetailXPerts was officially ranked as America's #1 customer service provider 2021 in the auto wash and auto detailing industry. Newsweek-Statista identified businesses that excelled in their field when it came to looking after their customers. We can use this exciting news to create a press release and social media posts.
Another car wash marketing tip is to use car wash loyalty programs to increase engagement with your customers.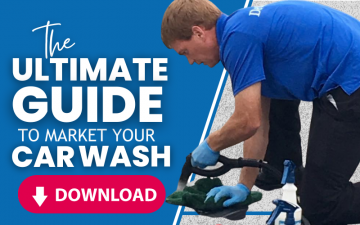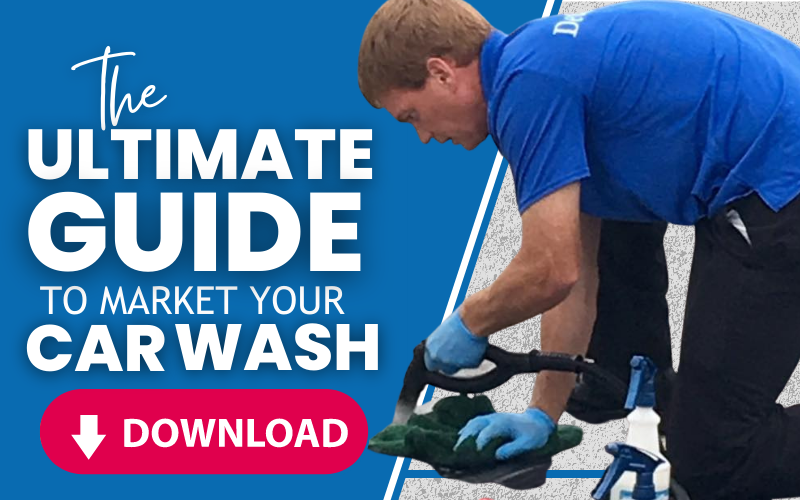 Always Be Open to Different Marketing Ideas
Don't put all your car wash marketing efforts in one basket. I.e., don't rely solely on social media to raise the profile of your car wash. Bringing variation to your marketing strategies keeps things interesting. For example:
Always be ready to pass on your auto detailing business cards
Hand out flyers near your car wash
Use yard signs to attract the attention of passers-by
Make a bold impression on the road with vehicle graphics
Host a car wash open day in your local community
Enlist the Support of a Car Wash Franchise
If you are interested in running a successful car wash, you don't have to do it alone. For example, if you join a car wash franchise, you are immediately recognized as part of a known brand. For example, DetailXPerts is a proven business model. We have been successfully trading since 2006. Furthermore, we are proud to have been recognized for putting the customer first. Newsweek announced that DetailXPerts was ranked #1 for America's Best Customer Service Companies 2021 in the car wash industry.
DetailXPerts is also listed as one of the 15 Best Car Wash Franchises in the US by the online publication, Small Business Trends. These acknowledgements mean a great deal to us. We continue to strive for excellence. This helps us, and our franchise owners, stand out in the car wash world.
Conclusion
To conclude, our marketing tips can help raise the profile of your car wash. You can experiment with online graphic design platforms. You can also get more active on social media. Admittedly, there is a lot to marketing. It can be hard work and it is ongoing. However, with careful planning and your creative input, you can put your car wash on the map.
DetailXPerts is also here to help. We support our franchisees with sales and marketing suggestions. We can also offer you more marketing tips and advice. If you are serious about levelling up your marketing efforts like a pro, download our Ultimate Car Wash Marketing Guide. It will help you dominate the car wash industry and make your business a success.