Car Wash Franchise Opportunities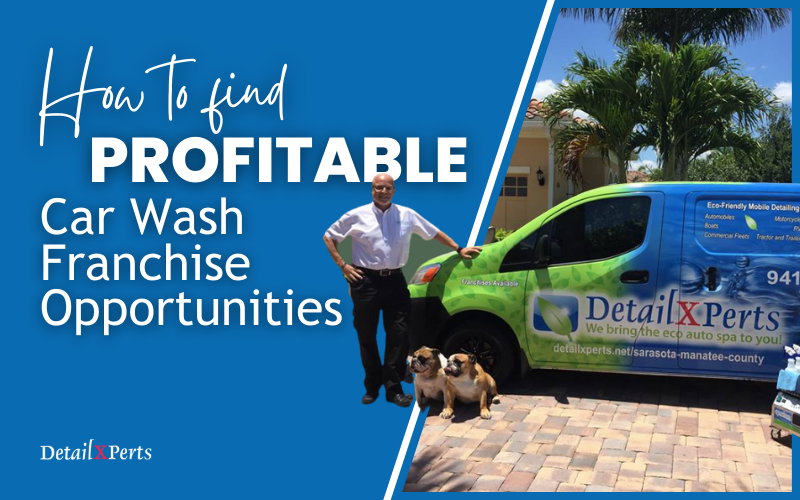 You don't need a college degree to take advantage of successful car wash franchise opportunities. If you are passionate about working in this sector and you can afford to invest in the business, there is nothing to hold you back. Becoming a franchisee is a great career move for people who are driven to succeed.
Market research shows that the current size of the car wash and auto detailing franchise industry in the US is $258 million. And there are around 980 businesses in this sector. The problem is, not all can provide the same high level of service that customers expect from their local car wash franchisee. Thus, you must do your research. It is important to have the support of a first-rate franchise. One that will help you win over your target market and make your business a success.
How to Find Profitable Car Wash Franchise Opportunities
The car wash industry overall is currently in great shape. Car wash and detailing businesses in the US are prospering. Latest reports show market revenue is $14.7 billion. Signs of strong growth also create further opportunities in the car wash franchise sector. Read on to discover what options are available to you:
Research Car Wash Franchises
Firstly, gather as much information as possible. Investigate and compare the different car wash franchises. Find out if they are a reliable business partner. For example, check franchise brands verified by FRANdata. The Franchise Registry verifies the status and franchising activity of franchise businesses. Also, questions that will help you evaluate a car wash franchise opportunity include:
How long have they been franchising?
What does the franchise cost?
Do franchisees get exclusive franchise territories? For example, DetailXPerts allocates protected areas to its franchise owners.
What professional detailing services can you offer your customers?
What are people saying about their local car wash franchisee? You can check out customer reviews online.
Pay close attention to industry research and reviews. For instance, you can refer to the Franchise Business Review. It is a leading market research firm in the franchise industry. Seek out experts who analyze franchise data objectively and offer advice. What are their views on the top car wash franchises? For example, check out the 5 best car wash franchises of 2022. DetailXPerts is #1!
Car Wash Home-Based Opportunities
Did you know that some car franchises offer home-based opportunities? For example, a DetailXPerts home-based franchise allows you to run a thriving business from your living room instead of an office location. It also gives you a more flexible schedule. You can manage your business around your preferred working hours to achieve a better work-life balance.
A home-based car wash franchise is a good option if you want to lower your startup expenses. That's right, you don't need to rent or buy a commercial property to achieve car wash success. You don't have to buy expensive automated car wash equipment either. A mobile car wash is a viable option, see below.
Market Trends Are Creating Mobile Car Wash Franchise Opportunities
Check out the cost to start a mobile car wash. It is one of the more affordable car wash business models. It is also a trending business. Today's convenience-driven market is creating exciting opportunities for mobile car wash franchisees.
People like to save time wherever possible. Therefore, the "Do It For Me" (DIFM) trend solves a time-poor problem. For example, instead of washing their own cars or driving to a car wash, people are now willing to pay someone to do it for them. This could be you!
You can capitalize on the DIFM trend. Explore mobile car wash franchise opportunities. If people don't have time to wash their cars, offer them an easy solution! Do it for them. To sum up, a mobile car wash makes the convenience orientated customer happy.
Options to Partner with Environmentally Friendly Car Wash Franchises
Discover great car wash franchise opportunities in more specialized sectors. For example, an eco-friendly water conscious car wash is a lucrative niche. Targeting "green" customers can help you gain a bigger market share in the competitive car wash industry. Furthermore, people are willing to spend more! According to a CGS consumer survey, a third of the respondents would pay 25% more for sustainable products and services.
Overall, the best car wash franchise opportunities have an edge over the competition. So, be sure to identify the car wash brand's USP. What do they do that sets them apart from the other car washes? How do they do it?
Check out our steam car wash franchise opportunity. This will give you an idea of what we mean. For instance, cleaning cars with steam creates more opportunities. For instance, you can expand into the sanitization market, see below.
Discover Options to Grow Your Business
If you are ambitious, explore your options to partner with a forward-thinking car wash franchise. Its owners will encourage you to grow and diversify your business. For example, DetailXPerts utilizes its unique steam cleaning technology across different markets. Besides car washing, our franchisees can offer their clients commercial cleaning and .
Car Wash Franchise Opportunities for Veterans
Many franchisors know how well-suited military veterans are to the job. Their discipline and commitment are key qualities that help to drive car wash success. For example, DetailXPerts welcomes veterans who are interested in truck wash business franchises.
Specializing in washing trucks is a great way to carve out a niche in the car wash market. You can also boost fleet wash revenue by securing fleet detailing contracts. Read more about Jeff and Jonelle Hanson, who were both in the marines. Now they provide steam cleaning services for all types of vehicles. Find their story at DetailXPerts of Eastern North Carolina.
Shared Goals and Values
Do you want to join a franchise business in the car wash industry? Then, you must seek out a brand that shares your goals and values. This is key to a strong working relationship. For example, if you care about the environment, explore your options with green car wash brands. 
The future of car washing utilizes the latest technology to conserve water. It is about working hard to reduce the impact of car washes on the environment. To illustrate, DetailXPerts' franchisees use innovative steam cleaning technology to meet customer demand. This uses only 1 pint of water to clean an average-size vehicle. This is much less than an automatic car wash that uses nearly 50 gallons of water to wash a single car.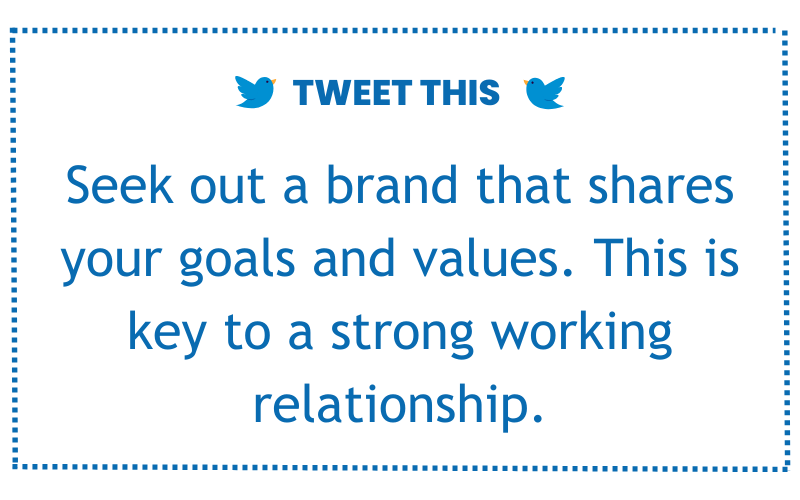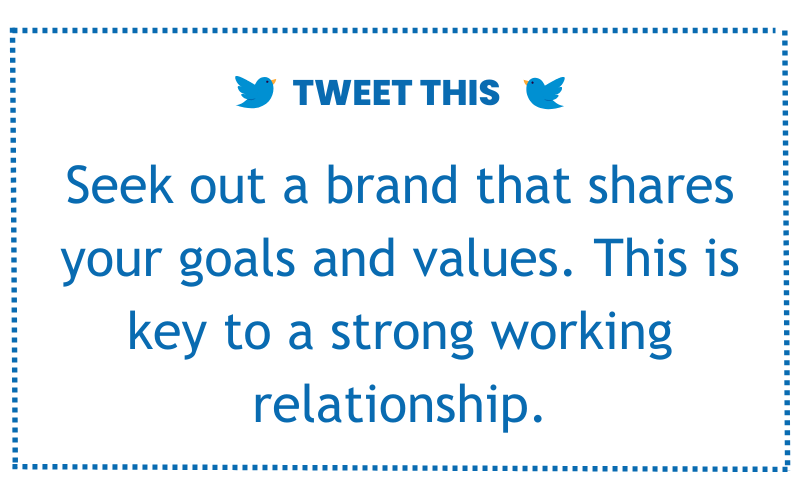 DetailXPerts also carefully selects cleaning products. Each one is eco friendly. By partnering with us, you will be building a successful business with green credentials. This is a great selling point in these environmentally conscious times. Your green approach will attract more customers. Consequently, more custom means more profits.
Car Wash Franchises That Offer Consistent Car Wash Quality
When your customers come to you looking for a car wash, you must impress them with a first-rate service. Then they will return. They will also expect this premium service every time they schedule a car wash. Thus, seek out car wash franchise opportunities that put the customer first.
How do you keep clients happy? Partner with a franchise that guarantees consistent car wash quality. Check out customer reviews and you will find that DetailXPerts is proud to be one of the top 3 customer service providers in the auto wash industry.
Conclusion
To sum up, there are lots of car wash franchise opportunities out there. However, the key to business success is to narrow down the options to suit you and your customers. Identify your target market. Think about a lucrative niche, such as a green car wash. Find out how to grow your business. Ask about goals and values. And, above all, make sure you can afford the investment before you dive right in.
DetailXPerts is proud to offer exciting franchise opportunities to entrepreneurs, business owners and anyone serious about owning a car wash. We are an eco-friendly car wash that uses unique steam technology to make a difference.
Our mobile car wash business model also brings further exciting opportunities into the mix. DetailXPerts provides advice to franchisees at startup and ongoing support to help you grow your business. The partnership will match your drive and help you fulfil your business ambitions.
Download our Free Franchise Info Kit to find out more about partnering with a franchise with a proven business model. We're here to help you succeed.