How to Keep up With the Latest Car Wash Trends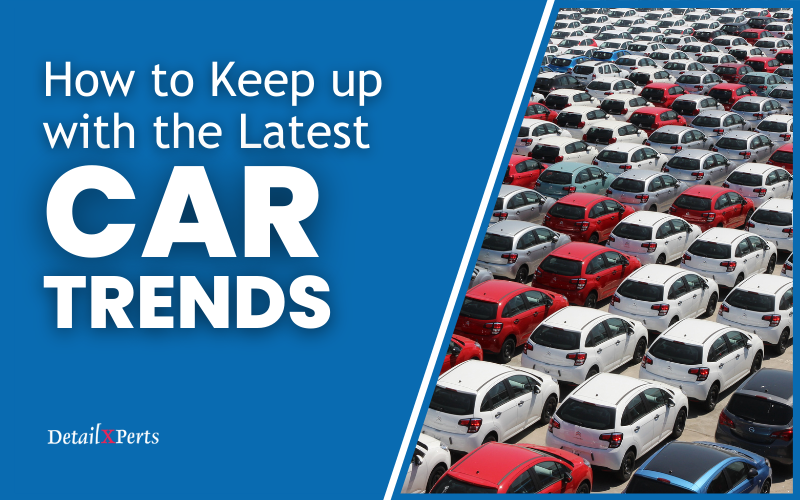 Keep up with car wash trends to stand out in the competitive automotive industry. Learning about the latest technologies, market growth, and customer behavior can benefit your business. And you can even target niche services based on the latest trends.
Paying attention to car wash trends can also help you improve efficiency and productivity. For example, water-saving equipment and eco-friendly practices can optimize your services and save time. Moreover, these positive changes will go down well your customers!
Are you interested in starting a car wash that incorporates current trends? Download our guide: How Much Does It Cost to Start a Mobile Car Wash. We outline startup costs such as trending steam cleaning equipment for a green car wash.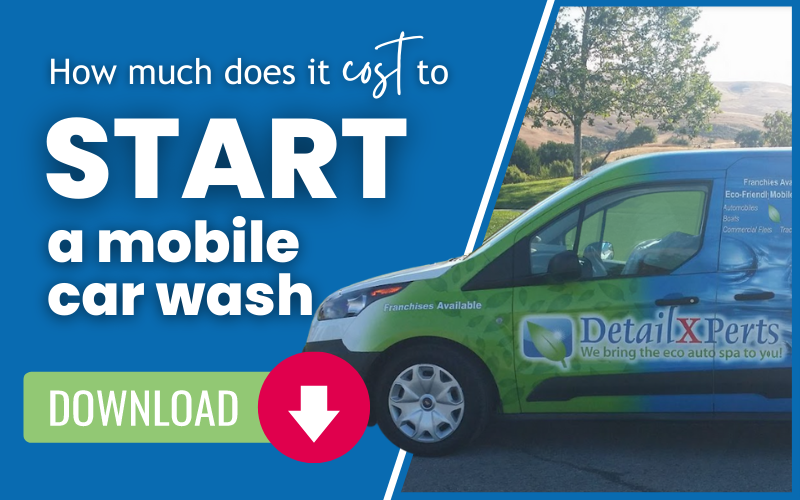 10 Ways to Follow Car Wash Trends
The car wash industry is evolving. So, your business must be competitive to meet your customers' expectations. Here are some ways to stay updated with car wash trends.
1. Read Market Research Reports
Car wash market research and statistics flag up trends. This information highlights the key factors driving car wash market growth. You may have to pay for reports or buy a subscription to access the info. But you can request free sample reports to keep you in the loop.
Alternatively, keep an eye on the news outlets. These organizations regularly publish market research online. For example, this news report says the need for water-efficient products is driving car wash market growth. To illustrate, this trend can help you work on effective strategies. I.e., how to become a water conscious car wash.
2. Follow Car Wash Trends on Social Media
Follow car wash industry influencers on social media platforms. For instance, look at LinkedIn, Twitter, and companies that use Facebook for business. Engaging with industry thought leaders by liking and commenting help you stay connected. Also, you'll receive updates in your feed.
You can also join online forums for car washing professionals. These forums give you a chance to ask questions and share your thoughts. And there are dedicated sections for trending topics and industry news.
3. Stay Informed About Environmental Issues
Car wash trends often align with changing environmental regulations and sustainability practices. So, check reliable sources for updates. For example, the US Environmental Protection Agency (EPA) website has regulations for the automotive sector. Additionally, Compliance Assistance Centers help with state-specific compliance.
Staying informed about these trends can help you adopt eco-friendly practices, such as vehicle steam cleaning, energy-efficient equipment, and biodegradable cleaning solutions.  These actions help protect the planet. You'll also appeal to environmentally conscious customers who want more green products and services.
4. Listen to Podcasts
Tune into popular car wash podcasts. The conversations cover various topics including emerging auto detailing and car wash trends. Also, you'll pick up tips and advice for running a profitable mobile car wash or a location-based business.
If you're interested in entrepreneurial trends, subscribe to our "More Details, Please" podcast with hosts Emmanuel and Angela Williams. The Williams have 20+ years of experience in mobile cleaning and auto detailing. And they welcome guests who use their passion to make a difference and stay ahead of the curve.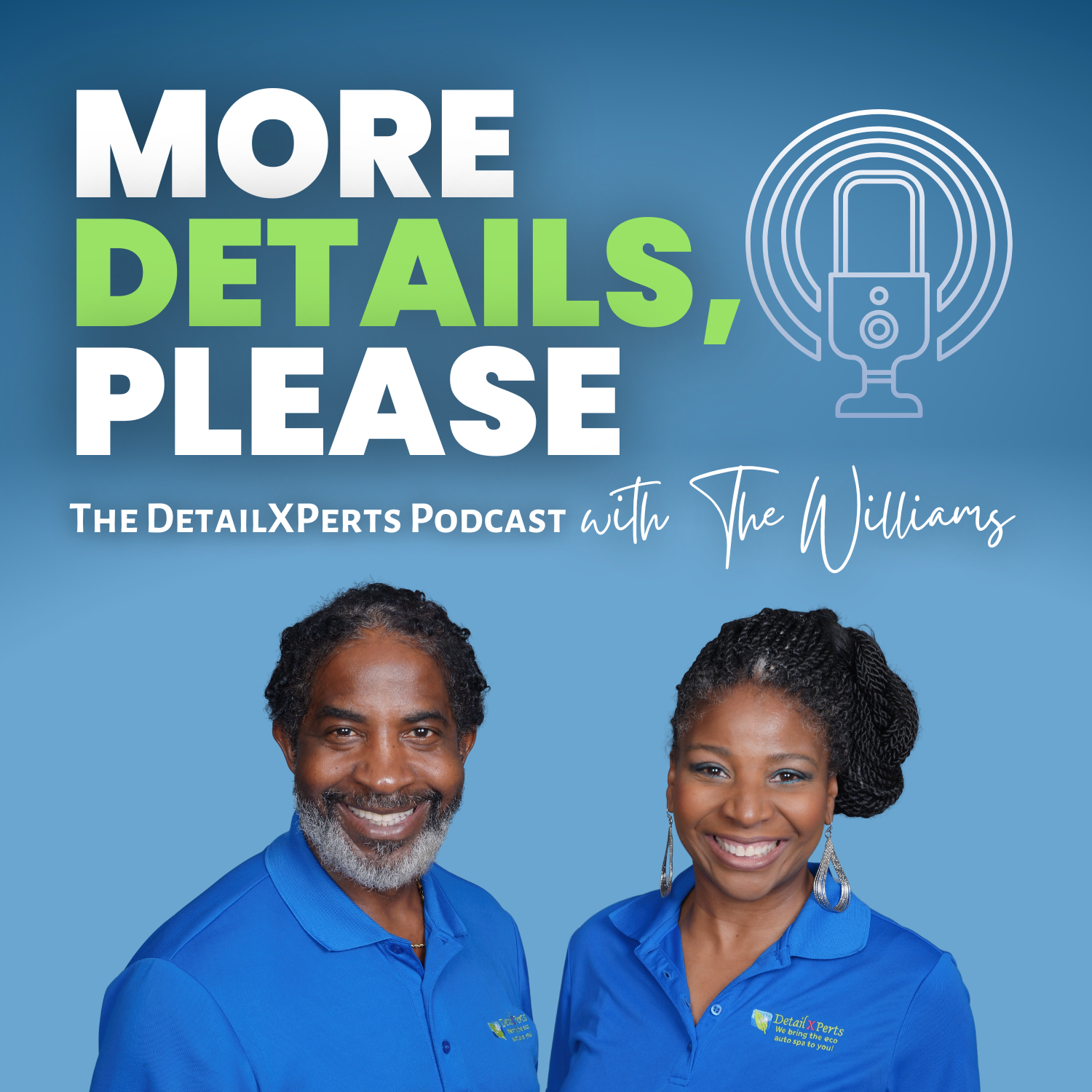 5. Read Car Wash Blogs
Read blogs written by car wash businesses passionate about car care. High-quality content often provides insights into emerging market opportunities. And you can learn about potential areas for business growth. For example, DetailXPerts' blog articles include:
Car wash equipment manufacturers' websites and blogs can keep you in the loop, too. They often publish articles about the latest advancements in the industry.
6. Go to Networking Events
Engage with other car wash owners and professionals in your area. For example, attend car wash conferences. Or go to networking events organized by your local chamber of commerce. Networking with people in the industry is a great way to stay updated on current trends.
Also, look for small business and entrepreneurial networking groups. These opportunities will help you gather insights on local car wash trends and developments. And remember to bring along your auto detailing business cards.
7. Pay Attention to Customer Feedback
Customers influence car wash trends. Read their feedback on review platforms, such as Yelp. What are their preferences? Make a note of the factors that influence their decision-making. For example, customers love convenience. So, why not start a mobile car wash and deliver a service to their doorstep?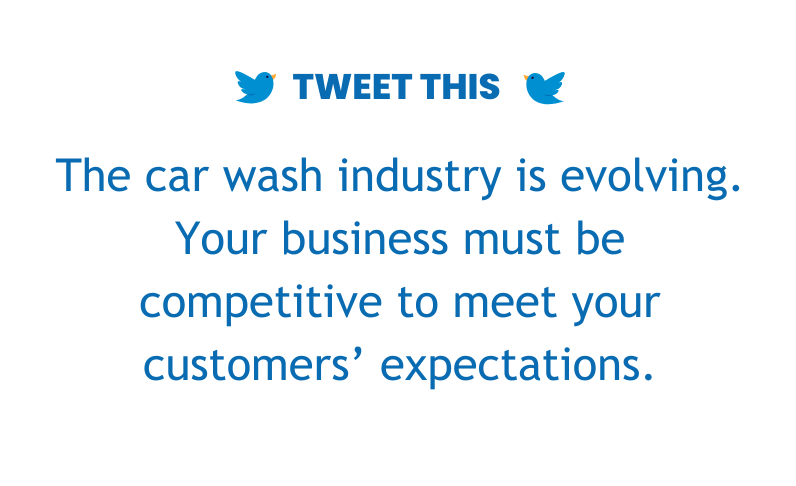 8. Visit Car Wash Trade Shows
Visit a trade show to find out what's new in the car wash industry. It is a chance to meet industry experts and see the latest products, technologies, and services.
For instance, The Car Wash Show is a yearly event over three days. The next date is May 13-15, 2024, in Nashville, TN. Over 400 exhibitors are showcasing their latest products. Trade shows also host thought leaders who give interviews and share advice on trending topics.
9. Read Press Releases
Industry leaders and manufacturers use press releases to announce product launches and new tech. This information helps you assess your competition and how you can position your business strategically.
Additionally, newswire distribution networks like Globe Newswire publish car wash trends. These press releases are a way to gain insights into car wash market growth.
10. Training Programs and Workshops
Running a car wash is an ongoing learning experience. So, attending training programs on car wash operations and management is a good idea. Workshops and webinars are educational, too. These learning courses often cover the latest trends and techniques in the industry.
Conclusion
It's easy to keep up with car wash trends. Your options include reading reports, blogs, and press releases. Or go to trade shows and networking events. These actions will help you become an expert in your field and strengthen your business. Moreover, you'll attract customers and retain existing ones by offering a superior car wash experience.