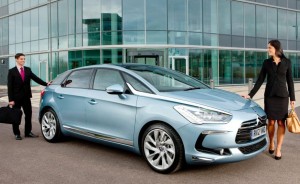 The high unemployment figures these days mean a bigger pool of prospects to choose from for your car wash manager role. So, let's jump right in to find out how and what to look for when it comes to filtering through to the absolute best candidates for the job.
Skill set, training, and experience are all important for the car wash manager job, but, so are the right personality, character and mindset.
You are entrusting your car wash manager to take charge at three main fronts – the crew, the customer and the revenue – in a fast pace and highly-equipped environment. The bare minimum qualities they need to demonstrate are their ability to lead, to be decisive, to have integrity, along with strong work and safety ethics. Some of your car wash manager duties at those fronts will be:
Responsible for the crew
As leader of the floor team, he or she has to be able to lead, mentor and coach them into delivering ethical and high work standards. Your car wash manager must understand what motivates each of their team members and know how to stimulate and empower them to bring their best out.
Open and strong communication skills are a must to ensure that all parties understand the goals to be achieved and how to achieve them. Even if disputes arise; all involved will feel confident that the matters will be handled in a fair and just manner.
Good teamwork and collaboration creates a positive environment that is conducive to higher performance and which then leads to satisfied customers and stronger sales.
Responsible to and for the customer
When it comes to customers, an effective car wash manager has to have an open mind that is always striving for customer outreach and better customer experience. They must genuinely enjoy meeting and greeting your customers while proactively ensure their car washing needs and wants are met to their satisfaction. Quality, consistency and extraordinary experience should be their modus operandi when it comes to customer service.
Responsible to you, for revenue generation
A smart and result-centric car wash manager is one who has all the factors – crew, customers, site appearance, equipment, supplies – under control. All these are known factors that facilitate the profitability of your car wash operations. They should have these covered in order to free up their time and energy to drive up sales, keep costs down and handle the exceptional situations that may crop up.
Minimum Qualifications of Your Car Wash Manager:
While the educational qualifications for car wash managers can range from high school to a bachelor's degree in business management, more emphasis should be on their hands-on management, supervisory and training experience as well as their competence at managing the car wash operations. They should have some mechanical and technical abilities in order to understand how to maintain or repair equipment so that they function properly.
The non-technical aspects would include excellent organization, communication and customer service skills; along with some knowledge of accounting, marketing or sales.
Your Car Wash Manager Salary
A car wash manager salary can range from between $35,000 to $48,000 or even higher, annually. The rate depends on several factors such as the region, the experience, skill set and qualifications, as well as on how busy and lucrative the business is. These are base figures that exclude extras or incentives i.e. shift work (which is common), health insurance, 401(k) savings plan, vacation, performance commission and bonuses.
Car wash management is hard work and is not for everyone.
For this position, you want someone who is driven and who can be passionate about the nature of the work as well as your brand. Unless they are energized about the prospects right from the start, they will not be able to impart the same enthusiasm to the floor crew to deliver their best results, which then impacts your customers and ultimately hurt your business sales revenue.
if you're looking for a car wash manager position or need help getting started with your car wash business!
Enjoyed this post? Sign up for our newsletter to receive more valuable business and franchise info, ideas, and extras!