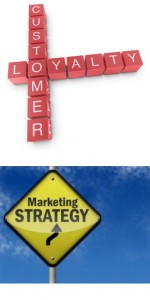 Customer loyalty marketing is an effective marketing strategy that has been around since the mid 1990s. Air miles programs and membership cards are exemplary of how it works as a strategy to increase customer loyalty. For your detailing business, this is an excellent way to reward customers who condone your brand and to build on that existing customer loyalty bond. We have one, too!
Optimize your customer loyalty marketing campaign
It needs to be underscored with several essential elements. First of all, it should be mutual i.e. it benefits both your customer and your business. As such, you must offer some sort of reward or prize which they want and can attain. There are actions they must engage in or fulfill to get the prize. Furthermore, it is best to provide incentives to get their quick buy-in into the campaign. This is also known as the artificial advancement wherein the customer advances into the campaign with enticing freebies or perks.
Customize your customer loyalty marketing initiatives
This is associated with your existing customers, of whom you will already have some information of their specific likes and dislikes as far as detailing goes. They will probably have individual preferences that veer from your standard detailing packages and you want to take advantage of that knowledge. You may consider offering specially customized detailing packages (the prize) that matches their wants.
In turn, you can negotiate for their commitment to a minimum of 3 sessions (steps they need to fulfill). To create the buzz in moving the process along, you may want to offer them a discount on the package to get their buy-in.
Make it exclusive – it does help building customers loyalty
Where your regulars are concerned, consider creating an "elite" group of selected individuals, e.g. who have frequented your detailing business at least 12 times in the past two years and who have introduced at least two new customers. Being part of your "elite" group, you may want to reward them on special occasions or holiday seasons with exclusives to rewards (such as free auto-related accessories, cool-looking t-shirts, mugs with your business logo or tagline, etc) or one-off detailing services that go the extra mile.
If your business philosophy is on eco-friendly services and products (like ours), you can use your exclusive prizes to link to that too. When they use your detailing services, they are in effect, reducing their water and waste water footprint and backing your business ethos. In practice, you can create a small card with 10 boxes that you stamp once each time they use your services. Once they get the 10 slots stamped, you reward them with an exclusive prize.
Another way to go about your customers loyalty marketing is to make it 'by invitation only'
On the occasions when you host or co-host special launches, charity or fundraising events, you may block reserve seats and send out invitations to a select group of your regular customers. You may incentivize them by saying this is a limited, first-come-first-serve loyalty promotion especially to reward those customers who have accumulated at least 10 detailing visits on their membership card or who have referred three customers in the last 12 months.
These are a few innovative ways to further your marketing efforts by using loyalty campaigns.
It resonates with positive vibes because of its win-win approach. You may need to experiment with various campaigns to get to what best appeals to your various regular customer segments but they will not mind. In fact, customers like to feel appreciated and by expressing your gratitude towards them in the form of rewards, it comes back full circle to reinforce their habitual and emotional attachments to your brand.
You can benefit more from our industry and marketing knowledge if you join our franchise system!
If you like our company values, franchise brand and opportunity, request more information – a franchise representative will be in touch shortly to address all your questions.
Enjoyed this post? Sign up for our newsletter to receive more valuable business and franchise info, ideas, and extras!