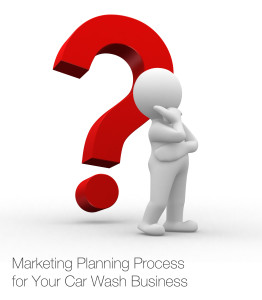 Every business enterprise starts with a marketing planning process. You just can't open a business without putting a lot of thought into it — how it should work, why it's better than the rest of the competition, who your target market is, where you should set up shop, and what you're going to sell.
Of course, business planning is often a complex and lengthy undertaking, but it is also simple and pretty straight forward. You just need to find out if the business you wish to engage in can succeed in the long run, keep up with the competitors, and eventually make you a healthy return of investment. Asking the right questions and finding innovative answers will lead you to knowing how to organize your business from scratch, or which business franchise to buy into if you don't want to build your own start-up.
Know your industry inside and out
Every business is driven by its target market's current needs and wants, so these are the two things that you should zero in on as you craft your business plan.
For example, if you wish to open a car wash business, you should know from the very beginning what you want it to achieve for you and your clientele. Your business can be a cut above the rest if you have a clear business philosophy and a strong grasp of your industry's ins and outs. What does your business aim to do? How is it different from the others who are already engaged in the same niche? How are you going to achieve the business goals that you have established for yourself, and how long should it take you to do so?
The marketing and planning process of your business is the most critical stage that will give you the green light to invest in your own business or buy into an existing franchise. Crafting a solid business plan is all good, but your success depends on how well you execute your strategy. On the plus side, if you already have a business plan drawn up from the start, you will have something to guide you as your business matures and you are faced with more decisions to make.
Continuous planning
While your business plan is important at the start of the company's operations, it doesn't cease to be useful after that. In fact, you need to work on it continuously as you become more familiar with your company's day-to-day operations. This is why it's important to know the story behind your business—you need something to steer you as you re-craft and re-purpose your original business plan.
One more thing: a business plan is not just a marketing plan. Do not fall into the trap of thinking that your business is all about marketing or sales or making a profit, because it is not. It's not all about the money, as the cliché goes.
Your marketing plan is just a component of your overall business plan and the strategic approach that you want to take as you build and expand your business. Should you offer more services, like waterless car washing or mobile detailing? How much of your profits should you invest in new technology and equipment? How will this impact on your company's operational costs? These are just a few of the elements that would help you know whether it's time to invest in a car wash business franchise or go build your own.
Build your story
When people hear the phrase "business plan", they immediately think of numbers and figures in a spreadsheet detailing a company's sales, profits, and costs, among other things. But you just can't crunch numbers without telling the story behind your business, of how it grew from being a humble one-man operation to its current size and what you want to do to keep it growing in the future.
It is generally harder to come up with these figures if you're building a business from scratch. Market research is closely guarded by the people who conduct them, precisely because they contain key insights that can make or break a business. So for most people, buying into an existing successful business franchise is the win-win option. They get to participate in a profitable enterprise, assured in the business knowledge and marketing support of their principal.  If you wish to open a car wash business, you should consider buying into a franchise like DetailXPerts which would be more lucrative than making your own company.
Enjoyed this post? Sign up for our newsletter to receive more valuable business and franchise info, ideas, and extras!